Apple Store Dubai Mall Launches With Solar Wings
The Apple Store Dubai Mall Is Dealing With Soaring Temperatures in the Coolest Way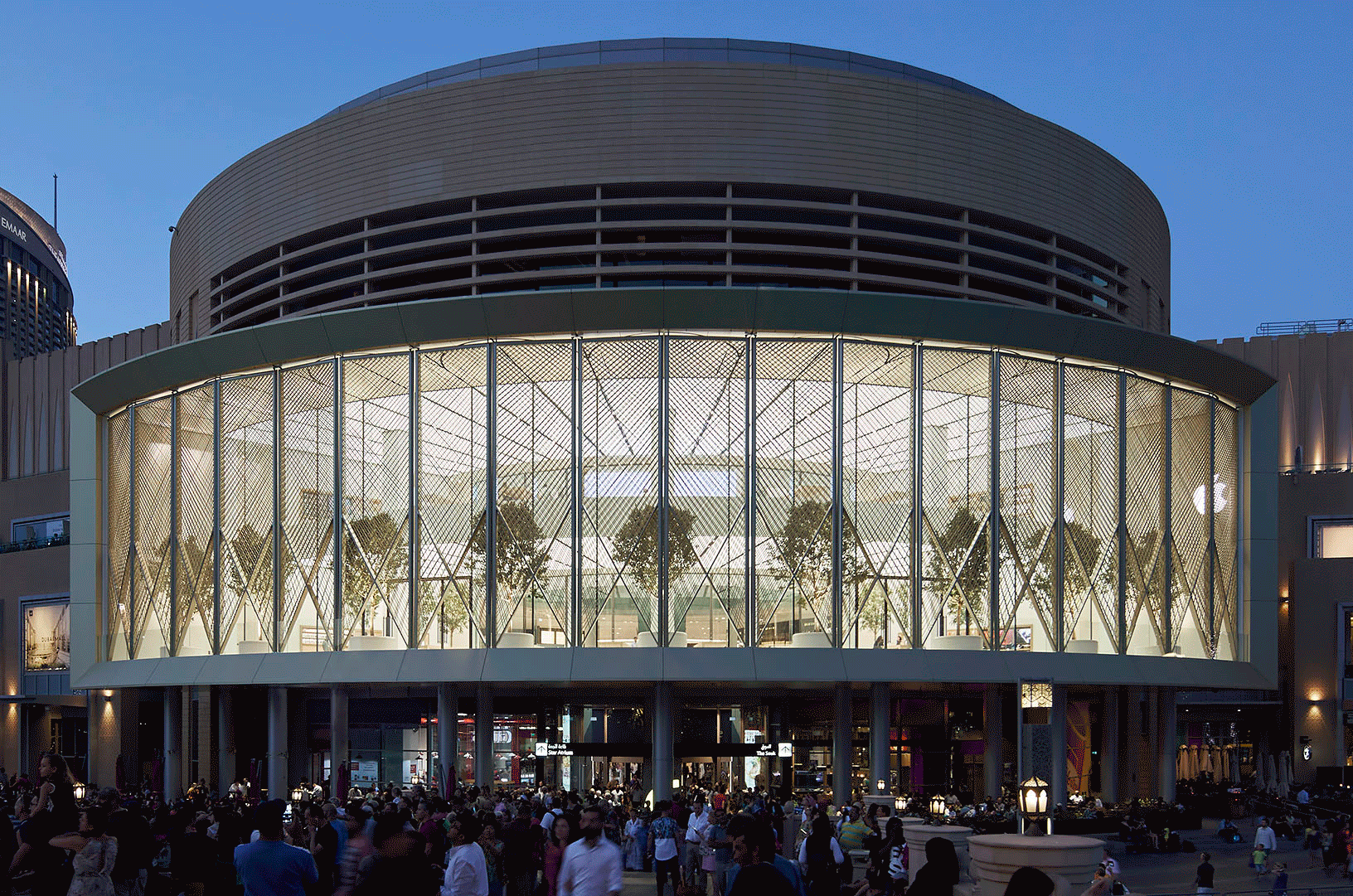 Not only will visitors to The Dubai Mall Apple Store be able to enjoy stunning views of the Dubai Fountain and Burj Khalifa from inside the branch when it opens this Thursday, shoppers will also be able to see the iconic landmarks from the outdoors.
POPSUGAR Middle East got a sneak peek at the brand new location on Tuesday and we liked what we saw... The best aspect of the store has to be the solar wings that shake during the day to keep the store cool and open up in the evening to allow customers onto the curved balcony.
It means that as well as getting to people-watch, visitors also get a front row seat to the Dubai Fountain show every 30 minutes. Foster + Partners designed eighteen 37.5-foot-high motorized wings are inspired by the traditional Arabic Mashrabiya. Each wing is "locally fabricated from 340 carbon fiber reinforced polymer rods, and at 180 feet wide, the 18 panels make up one of the world's largest kinetic art installations".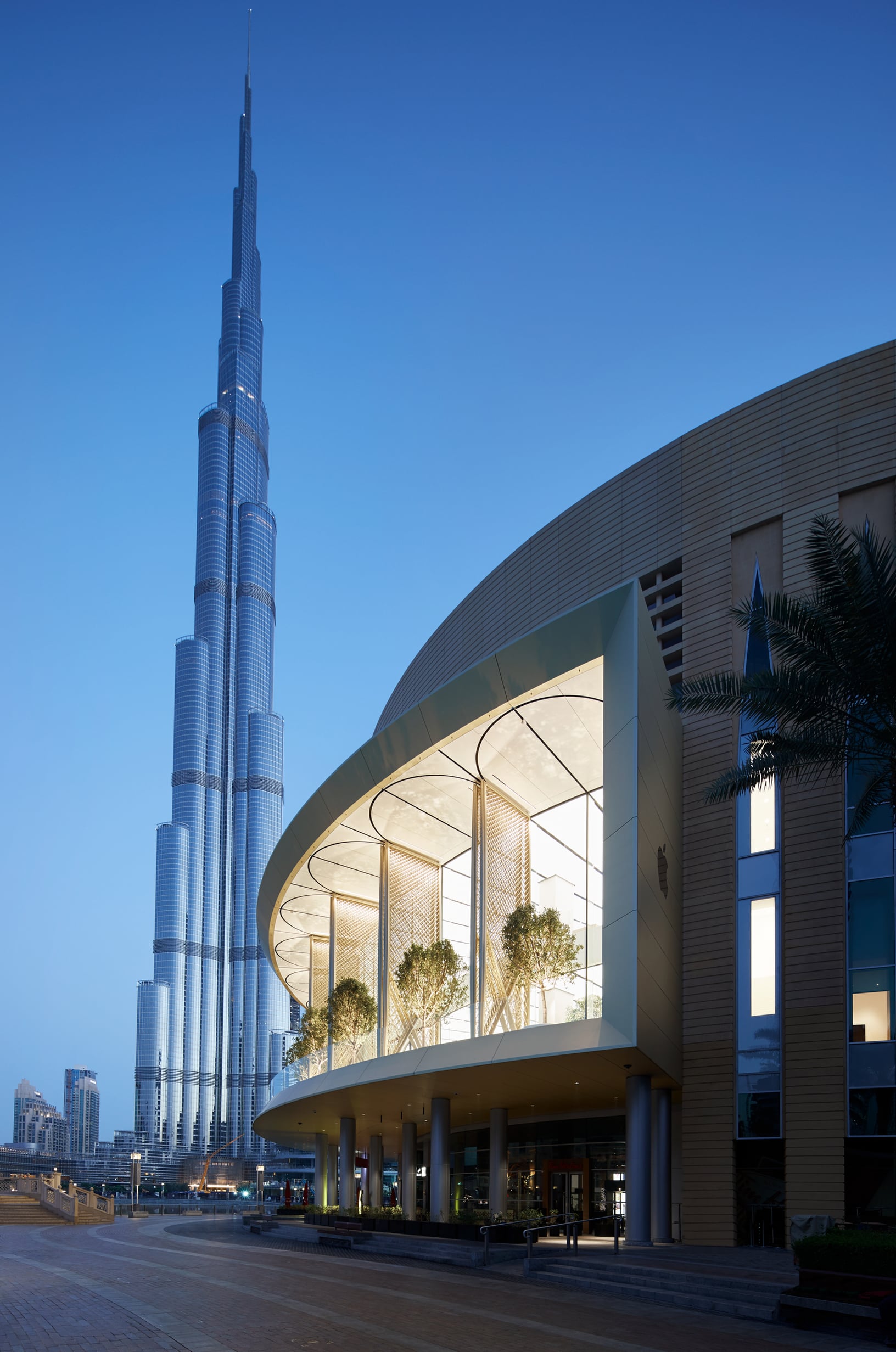 More than 4 million visitors have visited the Apple Stores in Mall of the Emirates, Dubai, and Yas Mall, Abu Dhabi, since they simultaneously opened 18 months ago. At the new store there will be 148 staff members who speak 45 languages between them.
The nifty solar wings weren't the only announcement they made at the launch, Dubai will also be the first place in the world where customers can experience Today at Apple. Angela Ahrendts, Apple's senior vice president of Retail, revealed that Apple Dubai Mall will lead the 495 stores that will host photo and video, music, coding, art and design, and more, sessions for customers, led by highly-trained team members named New Creative Pros, the liberal arts equivalent to Apple's technical Geniuses.
Live music events, intimate conversations with filmmakers and photographers, plus workshops with some of the world's top talent will also be available. For example, Live Art with Myneandyours, and Artist Duos with musician Hamdan Al Abri and artist Sultan Al Ramahi will take place on The Dubai Mall's opening day.
The Middle East may have had to wait a long time for Apple Stores but now the region is leading the way!