Attack on Istanbul Ataturk Airport
Everything You Need to Know About the Tragic Istanbul Airport Bombing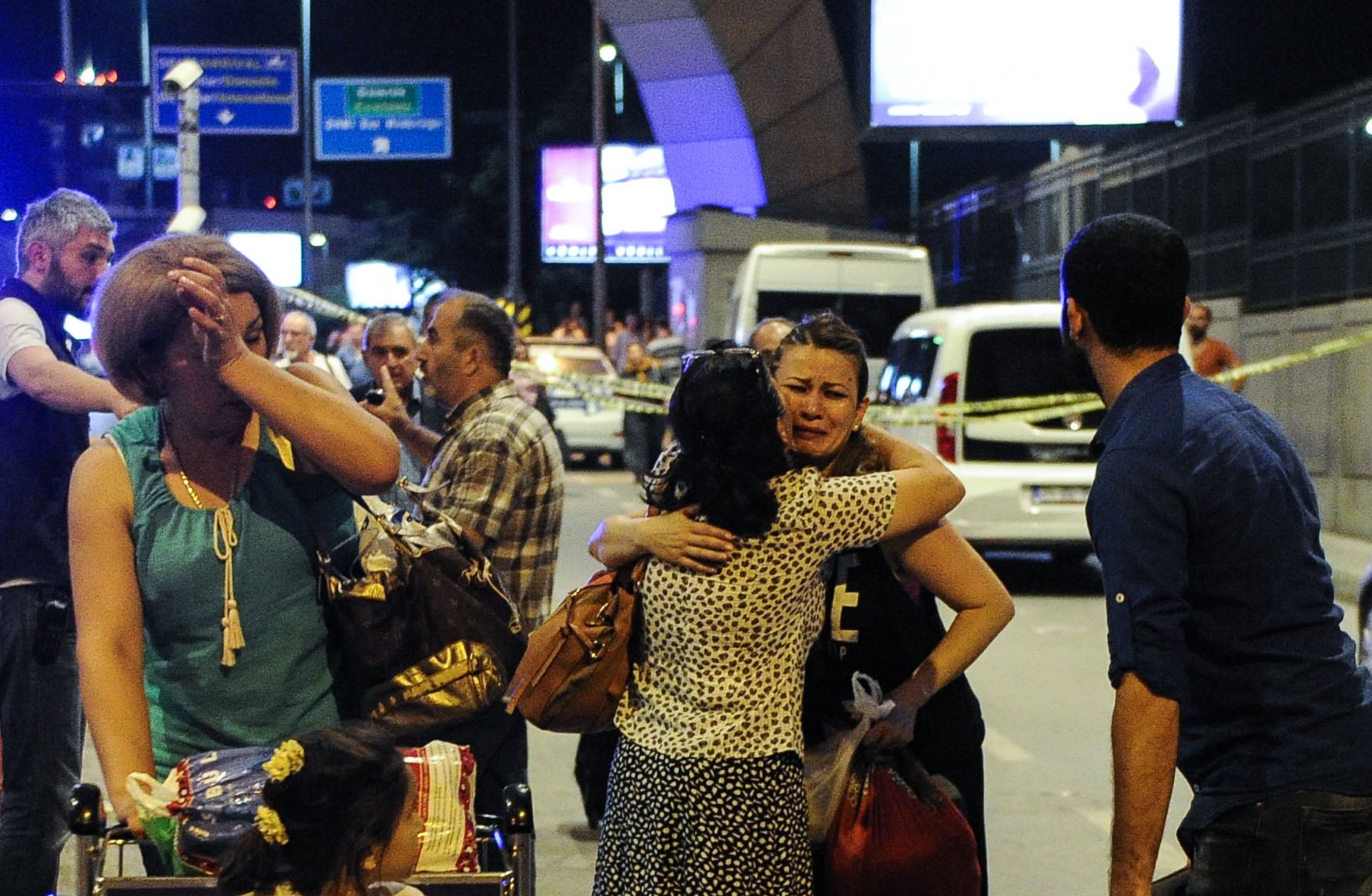 Warning: this story contains graphic content.
On Tuesday evening local time, three suicide bombers set off attacks at Istanbul's Ataturk airport, leaving 36 people dead and many more injured, according to The New York Times. The Associated Press previously reported 50 casualties. The bombs reportedly went off inside an international airport terminal and outside in a parking lot after police shot at two of the bombers to try to stop them from entering the building's security checkpoint.
The Ataturk airport is Istanbul's main airport and Europe's third busiest airport. The American State Department reissued a travel warning regarding Istanbul's airport that cautioned travelers of potential terrorist attacks.
Senior Turkish officials say ISIS is likely responsible for the airport attack, reports the Associated Press, and, according to The Guardian, Justice Minister Bekir Bozdag said, "I harshly condemn those who executed this terrorist attack, and those who gave the orders for it."
A news organization called Sendika.org has been posting images from inside the airport to social media.
Atatürk Havalimanı'nda yaşanan saldırıda çok sayıda kişinin yaralı olduğu bildiriliyor. pic.twitter.com/UUKrivqO4s

— sendika.org (@sendika_org) June 28, 2016
Saldırı sonrası havalimanı içinden ve dışından fotoğraflar pic.twitter.com/P35NdkdyyD

— sendika.org (@sendika_org) June 28, 2016
Unfortunately, terrorist attacks and violence are becoming the new normal in Turkey. Though it has been relatively safe in recent years, Turkey now shares a border with the Islamic State. In the past year, ISIS has claimed responsibility for at least two deadly attacks in Turkey: a suicide bomber killed five people in Istanbul back in March and another bombing killed 12 German tourists traveling in Istanbul back in January. ISIS is also suspected of a third attack that killed 103 peacefully protesting Kurds in Ankara, making it the deadliest attack in Turkey's history.
In addition to the threat from ISIS, Turkey has long struggled to keep the peace with Kurdish separatists within the country. While they technically inhabit Turkey, the Kurds are an ethnic group in the Middle East who have sought autonomy since the region was delineated after World War II. In 1978, the Kurds within Turkey formed the Kurdistan Worker's Party (PKK), which has since launched attacks against the Turkish. The PKK, who have also fiercely fought the Islamic State, claimed responsibility for a car bombing in March in Istanbul's capital, Ankara, which killed 37 people. They also claimed another car bombing targeted at the Turkish Military that killed 28 people in February, also in Ankara. The PKK also bombed a police van, killing 11, on June 7.
Ahead, check out more photos as they come in from Ataturk airport. We will continue to update this story as more information becomes available.