Best TED Talks For the Middle East
10 TED Talks Every Girl in the Middle East Needs to Watch Now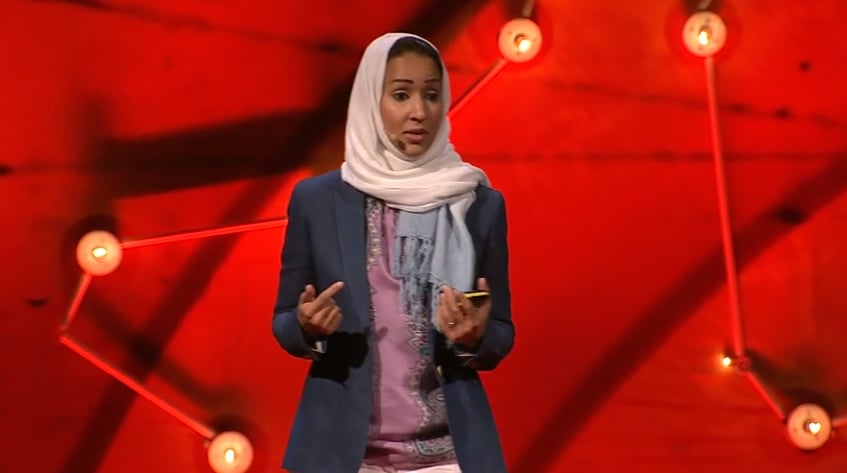 From the 'surprising science of happiness' to 'how to spot a liar', some of the most popular TED Talks have shared the best ideas with people around the globe. Whether you're familiar with the brand that spreads ideas and empowers people, or have been meaning to get into the speeches that average around 15 minutes, here are some of the great talks that will interest those living in the Middle East.
3 lessons on success for Arab businesswomen
Tracing her career as an engineer, advocate and mother in Abu Dhabi, Leila Hoteit shares three lessons for thriving in the modern world.
For these women, reading is a daring act
Kuwait-born photographer, Laura Boushnak, traveled to Yemen, Tunisia and Egypt to highlight women challenging the statistics.
A Saudi woman who dared to drive
Manal al-Sharif advocates for women's right to drive, male guardianship annulment, and family protection in Saudi Arabia.
Teach girls bravery, not perfection
Through her nonprofit, Girls Who Code, Reshma Saujani initiates young women into the tech world.
How Syria's architecture laid the foundation for brutal war
Marwa Al-Sabouni suggests that architecture played a crucial role in the slow unraveling of Syrian cities.
Our refugee system is failing. Here's how we can fix it
Alexander Betts explores ways societies might empower refugees rather than pushing them to the margins.
Street art with a message of hope and peace
French-Tunisian artist eL Seed blends the historic art of Arabic calligraphy with graffti to portray messages of beauty, poetry and peace across all continents.
A historic moment in the Arab world
Wadah Khanfar, the head of Al Jazeera, shares a profoundly optimistic view of what's happening in Egypt, Tunisia, Libya and beyond — at this powerful moment when people realized they could step out of their houses and ask for change.
Pop culture in the Arab world
Shereen El Feki shows how some Arab cultures are borrowing trademarks of Western pop culture — music videos, comics, even Barbie — and adding a culturally appropriate twist.
You have no idea where camels really come from
Latif Nasser as he tells the surprising story of how a very tiny, very strange fossil upended the way he sees camels, and the world.