Best Tips For a 5-Star Uber Passenger Rating
10 Tips That'll Put You on the Fast Track to a 5-Star Uber Rating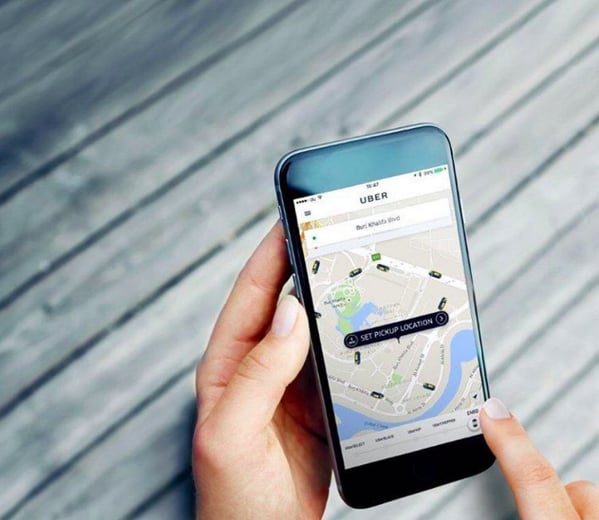 Times are changing. You can now see your average Uber rating at the push of a button on the app.
While riders can't see which driver has scored them embarrassingly low or impressively high, it's probably a good idea to check what your chauffeurs think of you as a passenger - especially if you're wondering why you've been canceled on a few times in the last month.
Or even if you simply want to brag to friends about how perfect a passenger you are, visit the 'help' section on the app, then tap on 'account' and select 'I'd like to know my rating' to find out how potential drivers are viewing you.
If you're not exactly top of the class, here are some tips on improving your score out of five:
1. Make sure your pin is dropped in the right place. Nobody enjoys roaming around trying to find a friend, so why would a stranger feel any more enthusiastic about doing it? Not only will your driver be grateful you haven't wasted their time, but you'll get to your destination sooner if you just take the extra few seconds to make sure you both meet in the right place.
2. Add your pick-up address to the app to save time. While you're waiting for your driver to arrive, simply tap in the destination to avoid having to explain once you're in the vehicle. It might even encourage more drivers to pick you up when it comes to free ride for iftar time.
3. No matter how convenient it might seem for you and your pals, don't try to cram more than four passengers into a 5-seater car. No, no, no and no. It will you all booted out.
4. Make sure you're ready to hop in your Uber when it arrives. That's why they have they have the countdown feature after all. Being fashionably late to parties may be cool, but your Uber driver may not be as patient.
5. If you're going to be late, give your driver a call via the app and let them know purely out of respect. Your driver might decide to hang around longer than usual because of it.
6. Make for a smoother ride by confirming your name with the driver before getting in. You might recognize the license plate but there's no equivalent code to make sure you are actually the one who requested the car.
7. Avoid demanding in-car chargers, light reading materials or water. Yes, some cars have the additional perks but they're not required so don't get yourself a diva rep!
8. Finish your beauty routine before you get in if possible. A quick top up of lippy is fine but spritzing scents and hairspray in a confined space is downright rude.
9. A bit of friendly chat goes a long way, so if your driver tries to strike up some small talk, ask him how his day is going. It might make the ride seem faster (and boost your Uber rating, of course).
10. On the other hand, not everyone likes a loud mouth. While some drivers might be more than happy to switch on the radio and join you and your friends for a sing-a-long, others need a calmer situation to focus on the road. Screaming into your phone is also bound to be a distraction.
Good luck!