British Airways World Traveller Plus
Why It's Worth Upgrading Your Plane Ticket to Premium Economy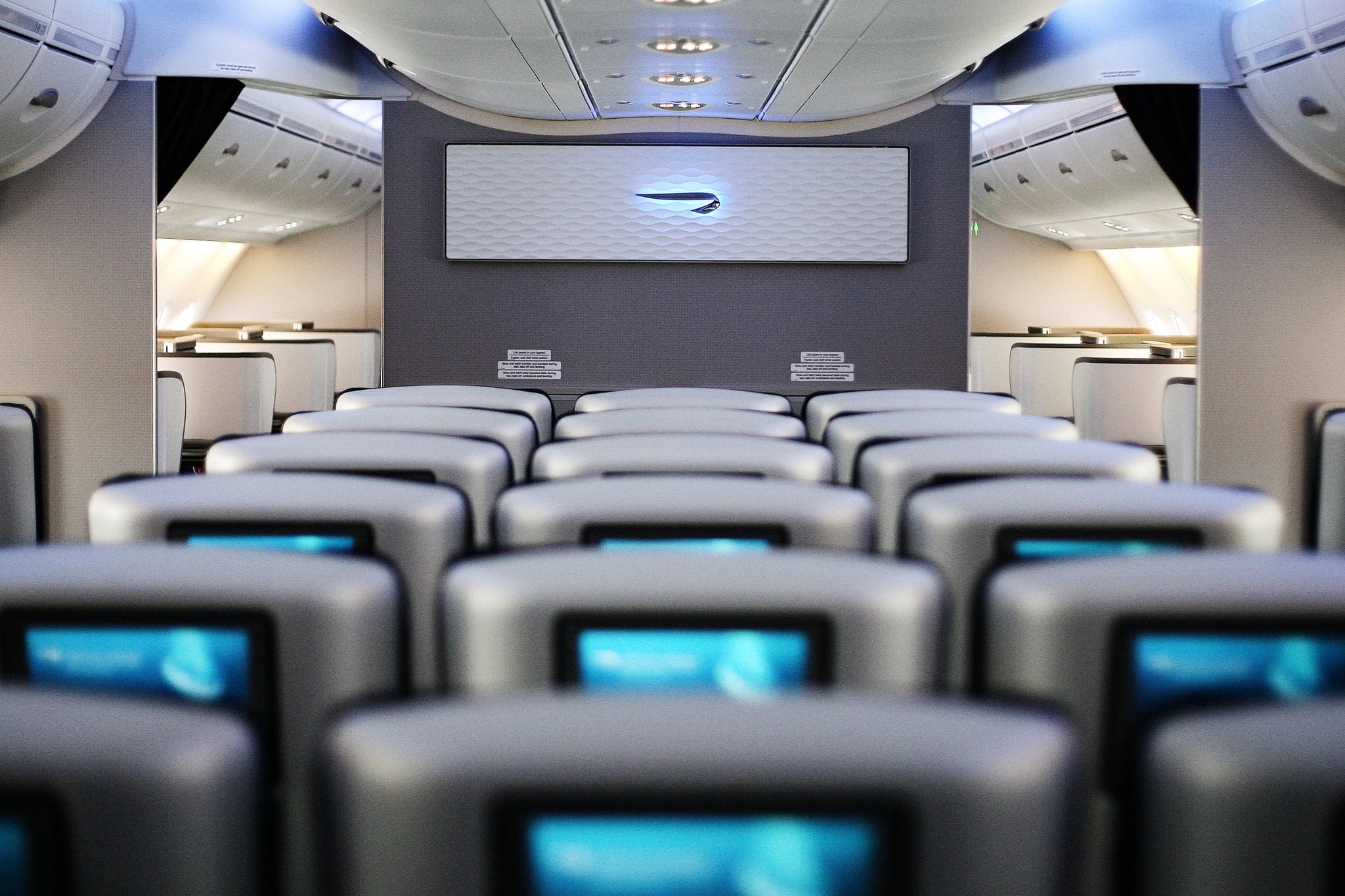 When I book my plane tickets I usually look for the cheapest deal out there, even switching the dates of my travel if necessary to get a better price. But after an upgrade on British Airways, maybe it's about time we all look at flying Premium Economy. Here's why:
First of all, why everyone in the World Traveller cabin is desperate for the flight to take off so the food and beverage service can start, you get a welcome drink of sparkling wine in World Traveller Plus.

The drinks are served in real glass flutes and dining service comes with real metal cutlery. The tea and coffee are served in plastic mugs though.
You'll get plenty more attention from staff as the World Traveller Plus cabin only seats 55 people compared to 303 in World Traveller. It's arguably better than Business Class in this sense as the next cabin up, Club World, has 97 seats.
The entertainment experience is bigger and better with a 10.6-inch personal in-flight touch screen compared to 8.9 inches in World Traveller. Headphones are also large noise-cancelling style so you can ignore the chatty man next to you and get lost in movies and TV shows.
As well as the personal in-seat power socket with UK/US/EU plugs there are two USB sockets so you don't have to choose between charging your phone or your FitBit like you would have to in Economy.
Most importantly, the Premium Economy on the 777-300 ER aircraft has 20 percent more legroom than than Economy. Plus there's a footrest, more space to recline your seat, a hammock headrest and even a cocktail table so you have a space to rest your drink without having to use room to pull the larger dining table out.