Can you Wear a Barcelona Jersey in The UAE?
Reports That You Can't Wear a Barcelona Jersey in the UAE Are Most Likely False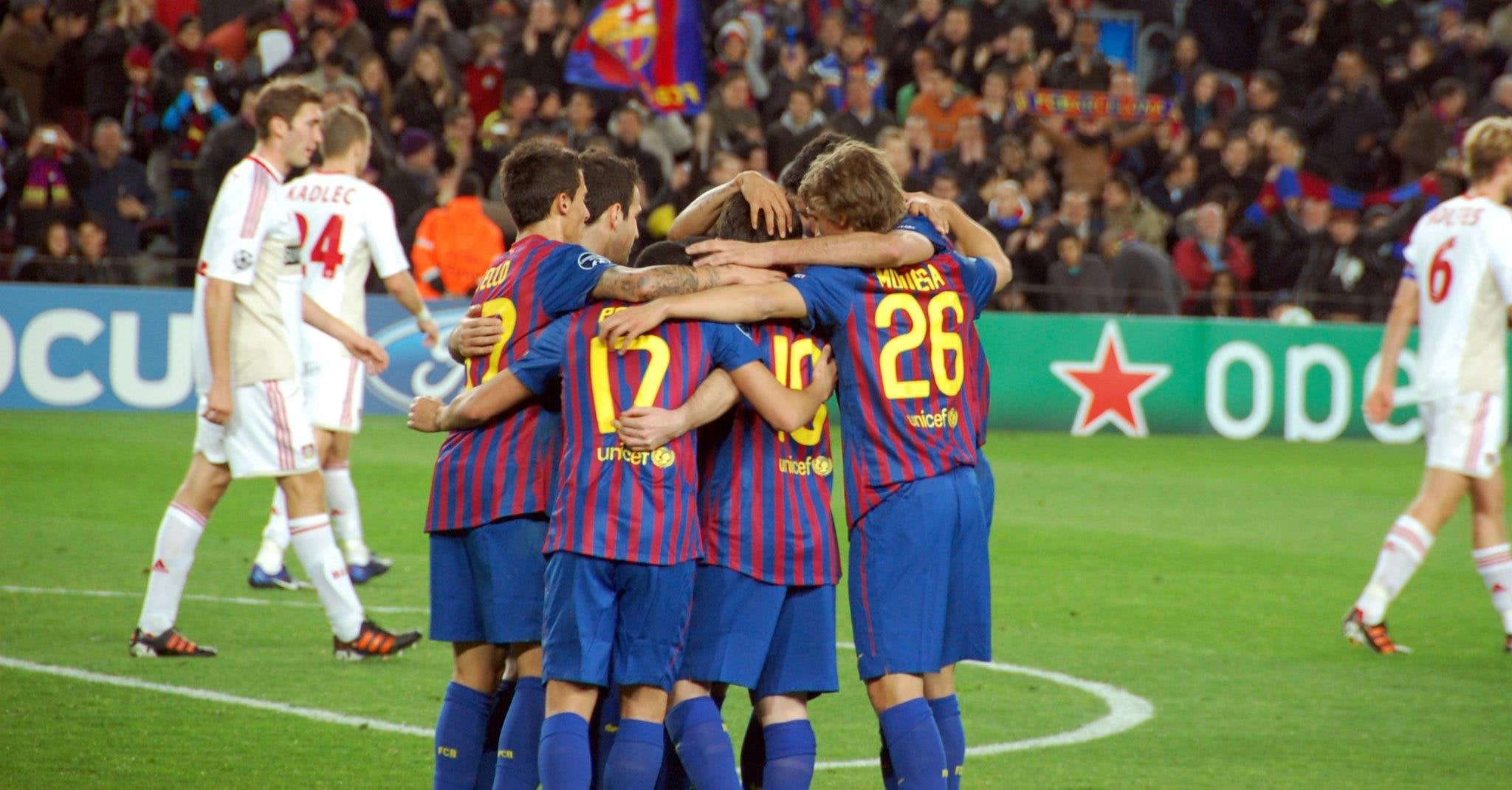 Earlier this week, several online publications reported that people wearing Barcelona football jerseys with the Qatar Airways logo in the UAE and Saudia Arabia could face a fine or even time in jail.
Jail term of up to 15 years. – UAE bans expressions of sympathy toward Qatar: media | Reuters https://t.co/PNck6JET0U

— سلطان سعود القاسمي (@SultanAlQassemi) June 7, 2017
News in UAE 🇦🇪
Anyone caught wearing a Barcelona Jersey with Qatar Airways logo, can face up to 15 years in Jail and a fine of USD 135,000. pic.twitter.com/Wmrr2IEzdv

— JAFFERIA NEWS NETWORK (@JNNsms) June 11, 2017
Qatar Airways has sponsored the team for the past four seasons, though their sponsorship ends at the end of June, when Japanese online retailer Rakuten will take over for the 2017-2018 season.
All these reports appear to be just rumors, as there has been no official statement made by either the UAE or Saudi regarding the legality of wearing a Barcelona jersey inside either country.
The rumor-mill seems to have started as a result of a Tweet that was posted on June 8, picturing Barcelona players with the words on their jerseys blocked out with a white bar. Some speculate that the image has been photoshopped.
Posted in Arabic, the Tweet reads: "In one of the neighbor countries, #Qatar's name was blot out of Barcelona football team's t-shirts. What an immortal hostility is that? Barcelona is a part of us, and we are a part of Barcelona. Sever_relations_with_Qatar"
في إحدى دول الجوار تم طمس حتى اسم #قطر
من لبسة لاعبي برشلونة فأي فجور في الخصومة هذا؟#برشلونة منا ونحن من برشلونة😂#قطع_العلاقات_مع_قطر pic.twitter.com/gzCOxCw1L3

— رائـد (@Ra_ed) June 8, 2017
A combination of the Tweet as well as the UAE's announcement that anyone posting in support of Qatar on social media could face a half a million dirham fine and up to fifteen years in jail; but as of now, we have not been able to confirm from the UAE's Ministry of Justice that bearing a shirt with the Qatar Airways logo will get you into any sort of trouble.
What can get you into trouble, though, is spreading rumors. According to Gulf News, "Under Federal Legal Decree No 5 for 2012 on combating cybercrimes, spreading rumours "damaging social peace and public order" and causing damage to "national peace" empowers the UAE government to prosecute concerned individuals." Violators can face jail time and a fine of up to Dhs 1 million.
Press both in the region and internationally picked up the story, but as quickly as the news spread, it became clear that the news was unfounded, and many outlets have retracted their statements.
Image Source: Wikimedia