Careem vs Uber in the UAE
For Me, Careem Wins the Ride Sharing App Battle Over Uber Every Time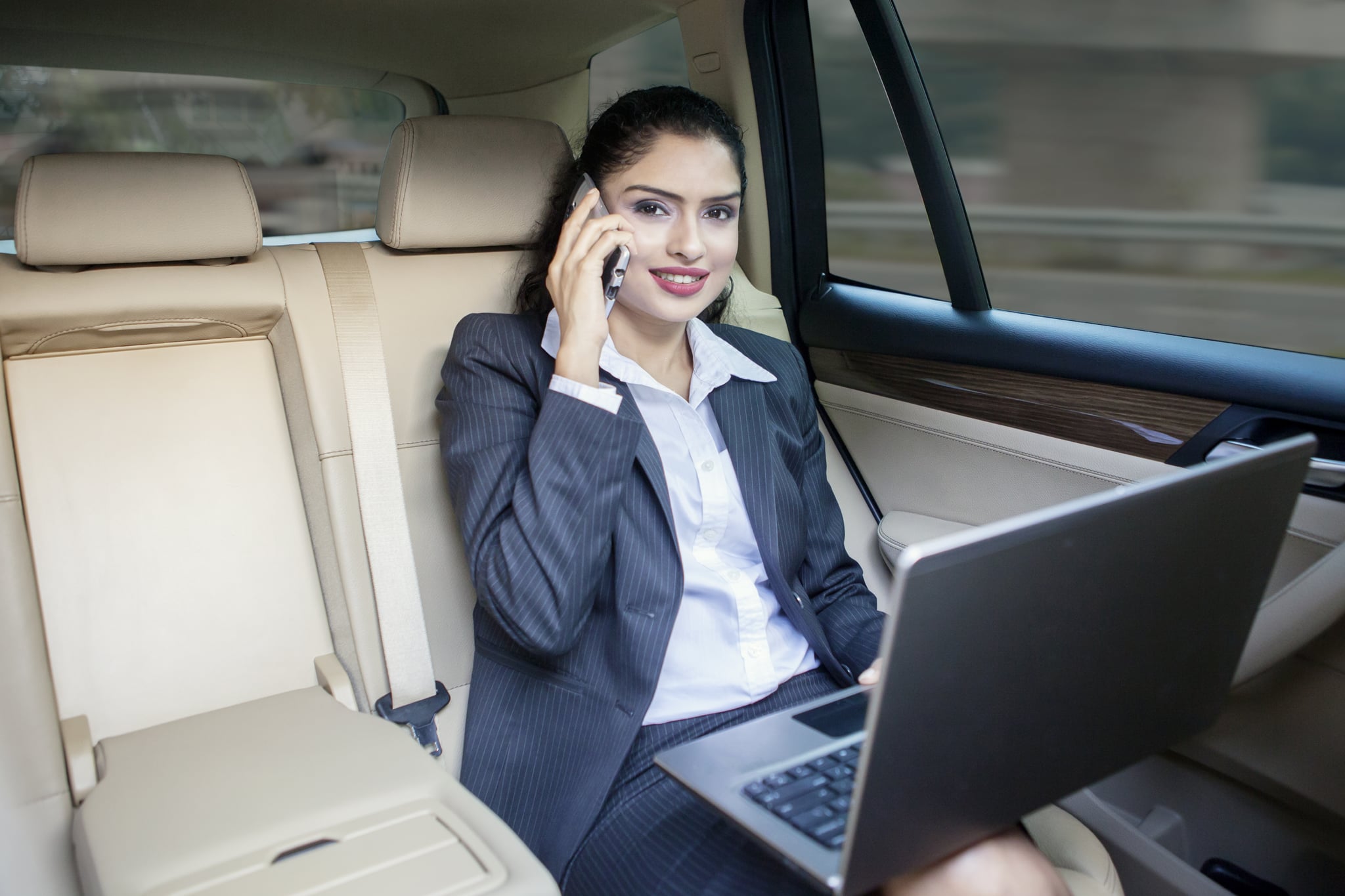 Forget rap battles, it's all about the app battles! I'm constantly debating with my friends about which one is better, Careem or Uber? While I've been an Uber girl since I can remember, probably because the app is available around the world, a few months ago I fully converted to its local rival. The ride sharing apps are constantly updating and competing to outdo each other but for now, I'm sticking with Careem, here's why:
They help you keep track of your spending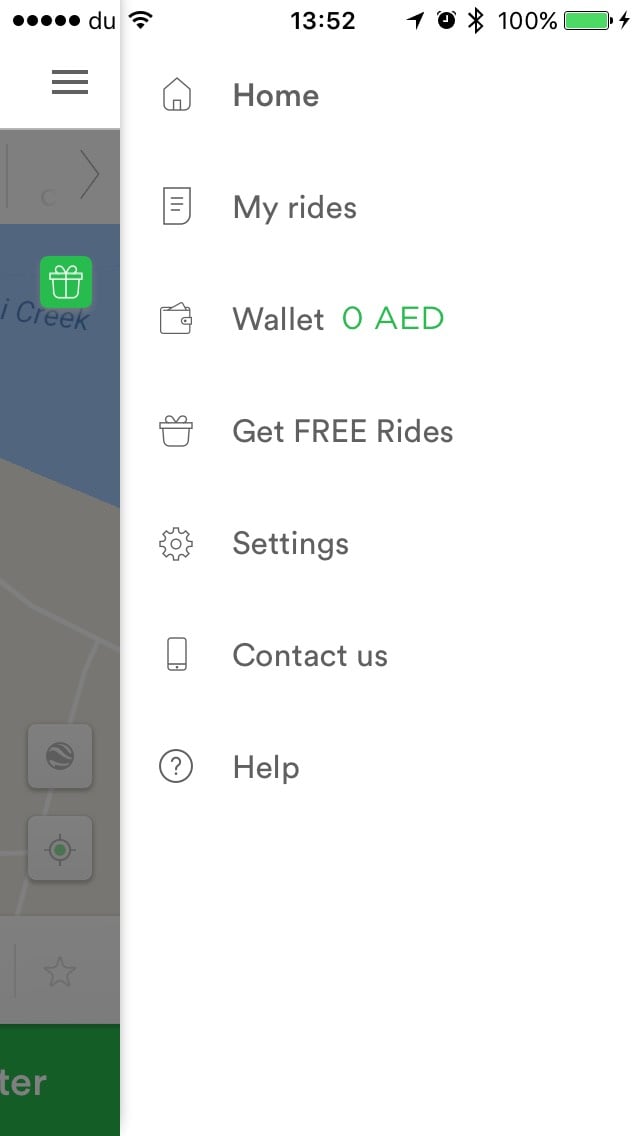 The wallet feature has seriously helped me watch my finances. With money coming directly from my debit card with many of the things I do, I genuinely find it difficult to control my purse strings… and sometimes I simply pretend I'm not spending the money I shouldn't. But the Careem wallet feature lets me know when I'm reaching my personal limit. For example, I can pay AED1,000 into my wallet and set up the app so my ride payments are only taken from there. Once I reach AED0, it's the Metro or a leisurely walk for me!
They have plenty of discounts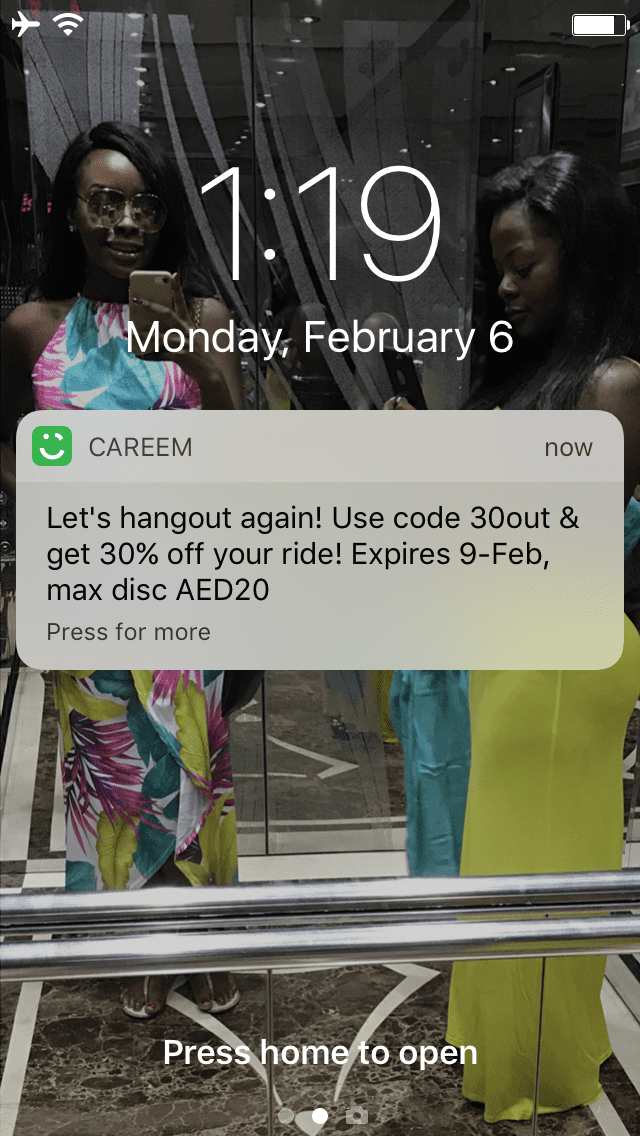 Whether it's the weekend and I'm planning a trip to the mall, or I just haven't used the app in a while, Careem always seems to be sharing discount codes. I regularly receive notifications of ways I can save money with the company; it could be to specific places like the Mall of the Emirates or a percentage off all rides…Annoyingly, the message seems to disappear once you unlock your phone so make sure to screen grab it!
They share the color of the car
I know nothing about cars so forget telling me the type and style of your ride. The first thing I look for is the color and then the license plate details. So it's helpful that Careem's app tells users the more obvious thing to look out for. It's one of the things I find most frustrating about Uber.
They offer cheaper prices
It's already common knowledge that Careem is cheaper than Uber, with the same milage regularly resulting in Careem asking you to fork out fewer dirhams. Then in February they announced they'd be offering an even cheaper 'Taxi' service by teaming up with the RTA.
Another thing I've noticed is that whenever there's a huge surge in prices on Uber during a busy period, Careem is nowhere near as much, there have been times when Uber is on 1.9x and Careem is 1.1x, that's a significant saving.
They have a female-only car service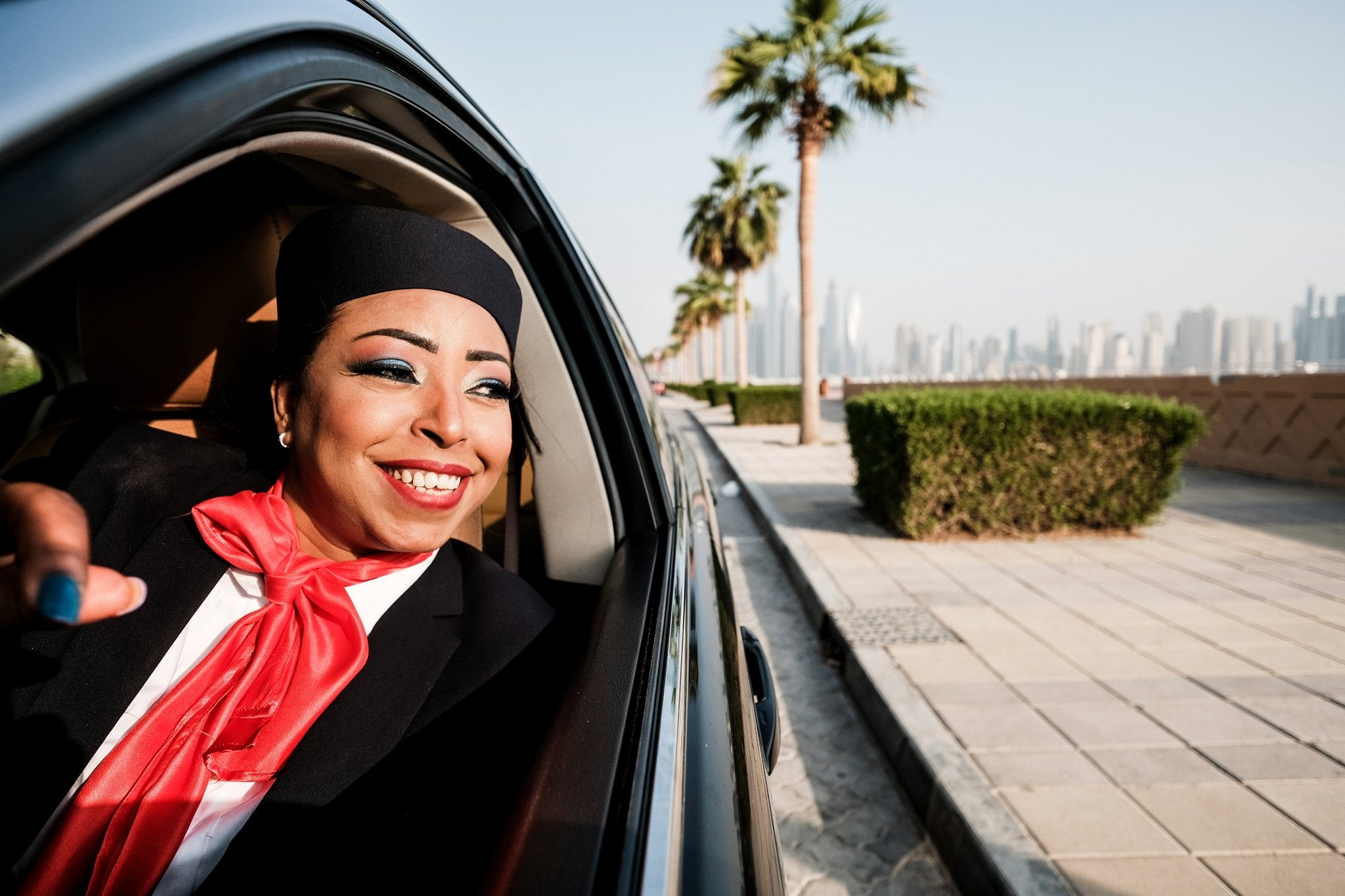 Back in November they launched Ameera, which means "princess" in Arabic. While the Road Transport Authority does have a lot of pink-top cars for women and families to feel extra comfortable in, it's something Uber is yet to introduce in the region.
They have Wi-Fi in some cars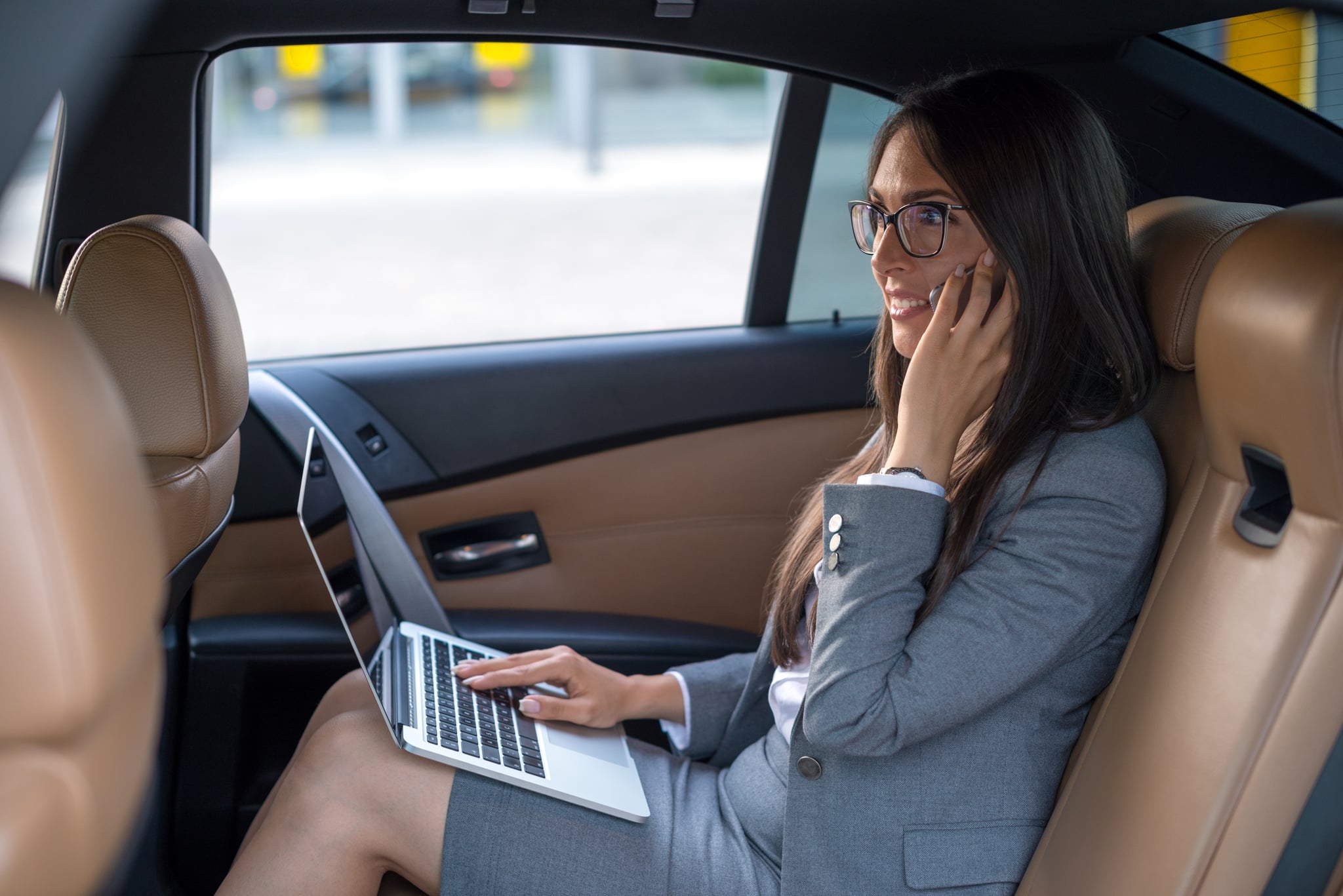 "What's the Wi-Fi password?" is usually the first question I'll ask as soon as I arrive anywhere. The second is "Do you have a phone charger?". If you're as obsessed with staying connected as I am, you should be making the most of Careem's Business cars which hook you up to the Internet pronto!
They're linked up to The Entertainer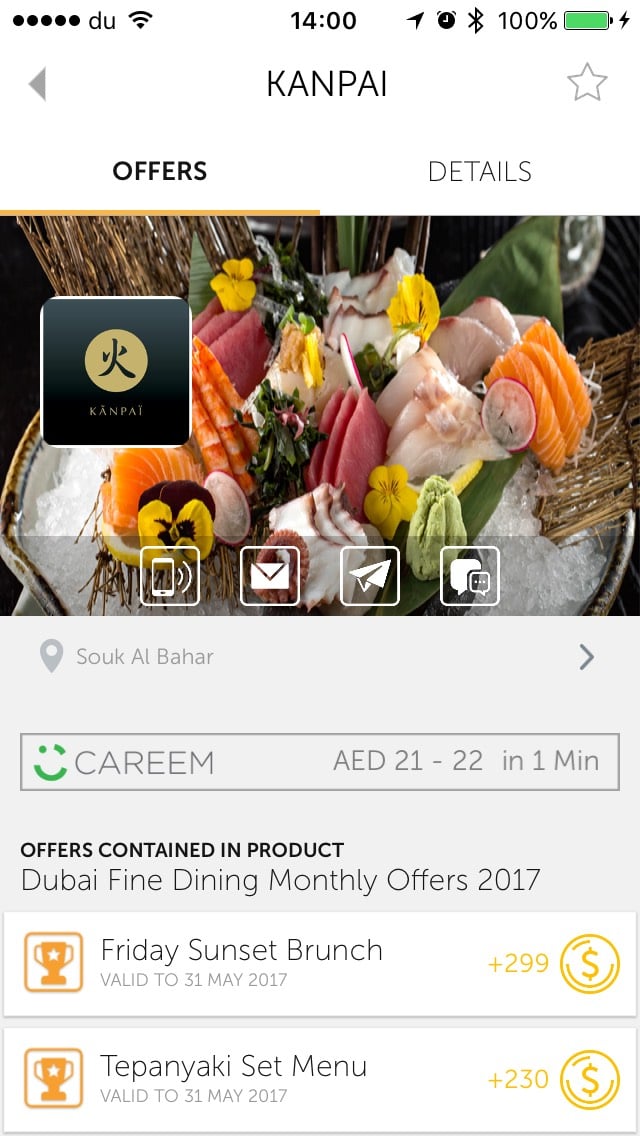 I pretty much do not go out unless I can use The Entertainer, a buy one get one free app that has saved me so much money on dining out and beauty treatments since moving to Dubai. But one of the most painful things about getting a cab anywhere in the Emirate is when the driver doesn't know how to get there. Even when using a GPS some drivers can't seem to navigate to the right place, or the business isn't easy to search for on the app to enter the destination. But Careem has a deal where you can order a ride to the venue of a specific deal from within The Entertainer app. It's saved me the hassle of trying to find venues so many times.
They know how to have a laugh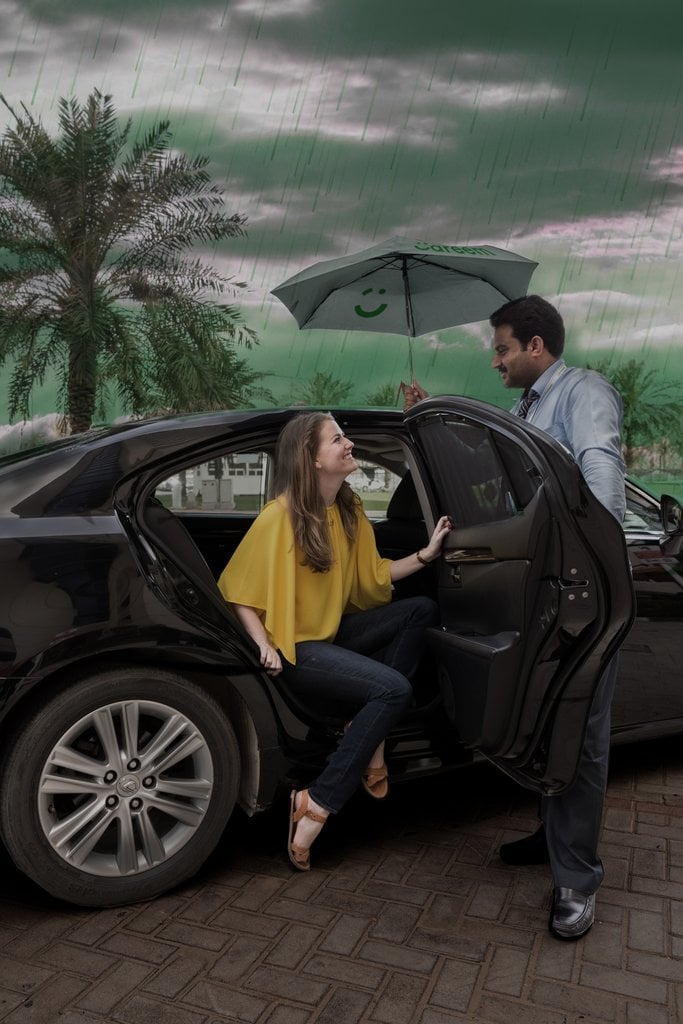 I'm still giggling about their cloud-seeding joke from April Fools' Day!
Image Source: Careem