Chill Out Ice Lounge Brings Snow Miku to Dubai
The Middle East's Only Ice Lounge is About to Make Dubai a Lot More Wintery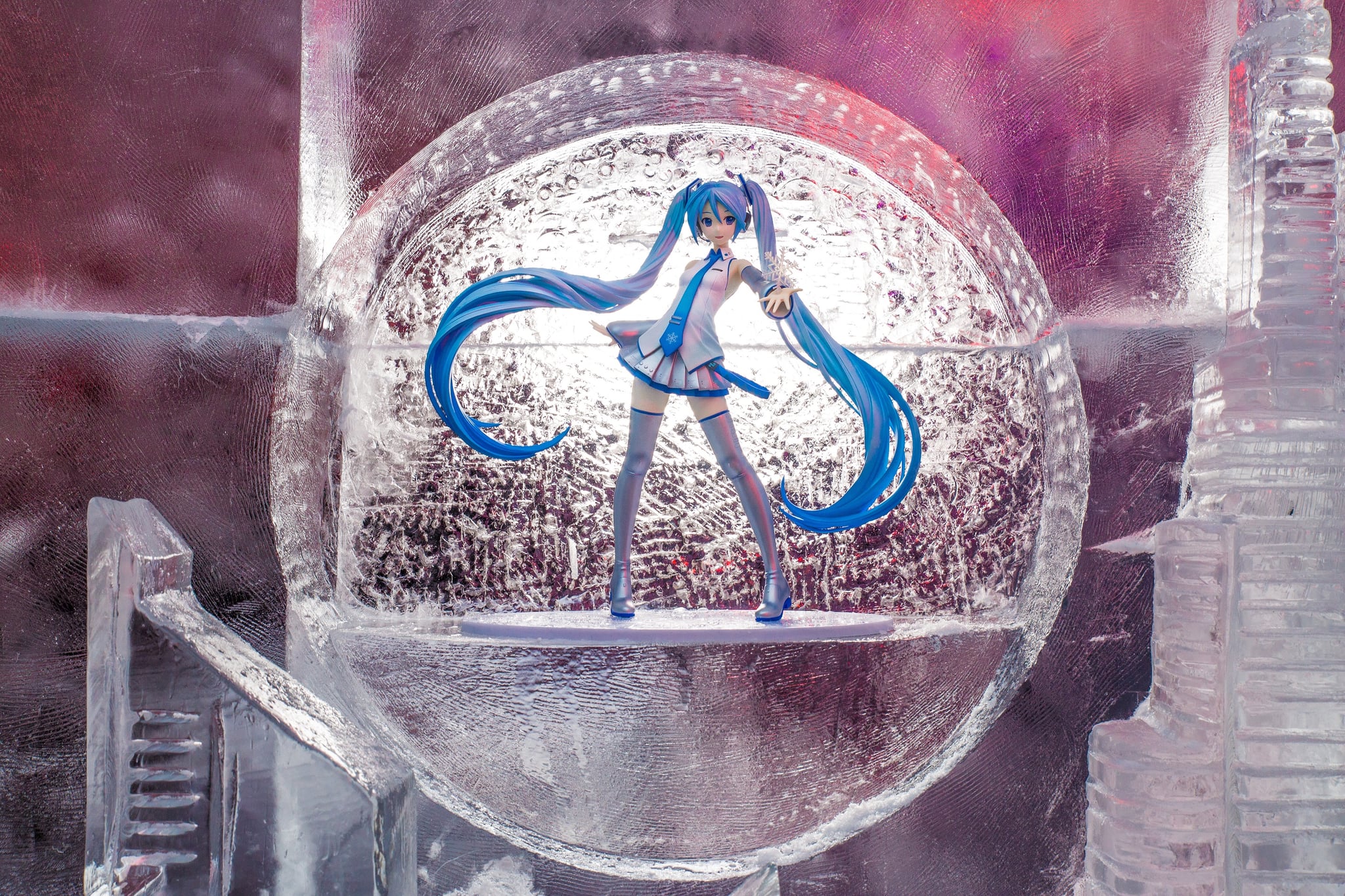 It's the only place in the Middle East where you can get stuck into a hot beef lasagna at -6 degrees Celcius, but Chillout Ice Lounge in Dubai is about to get even more wintery (if that's even possible).
The region's first and only ice lounge is introducing Snow Miku to UAE and if you don't already know about the character, it's time you get to know.
She's much associated with celebrating winters in Hokkaido, Japan and was first created at the Sapporo Snow Festival 2010. Snow Miku is based on the first snow sculpture of the popular Hokkaido-born virtual singer Hatsune Miku (which means "the first sound from the future") who has performed onstage at concerts as an animated projection.
"Hatsune Miku and her counterpart Snow Miku, we believe, will be liked by people in the UAE and tourists from the GCC, Middle East, Asia, and elsewhere. Additionally, Hatsune Miku's songs will be played along with images of snow and winter from Hokkaido, which will provide more entertainment and activity for our customers," Mr. Farhan Al Bastaki, CEO Sharaf HQ Investments and Owner of Chillout Ice Lounge said. "Furthermore, the new ice design and Snow Miku dolls will greatly enhance the ambience and décor, and all of these features combined will contribute to an improved customer experience at Chillout Ice Lounge."
Chillout Ice Lounge, which first launched in 2007, is the place to be for sub-zero temparatures, cool lighting and incredible architecture combining ice, glass and steel.
They'll also be selling dolls, handbags, ladies' purses, key rings, ceramic mugs and other Snow Miku merchandise at the lounge which is based in Times Square shopping mall. Prepare for Snow mike fever!