Cloud Seeding UAE 2018
January Is Going to Be a Rainy Month in the UAE and Here's Why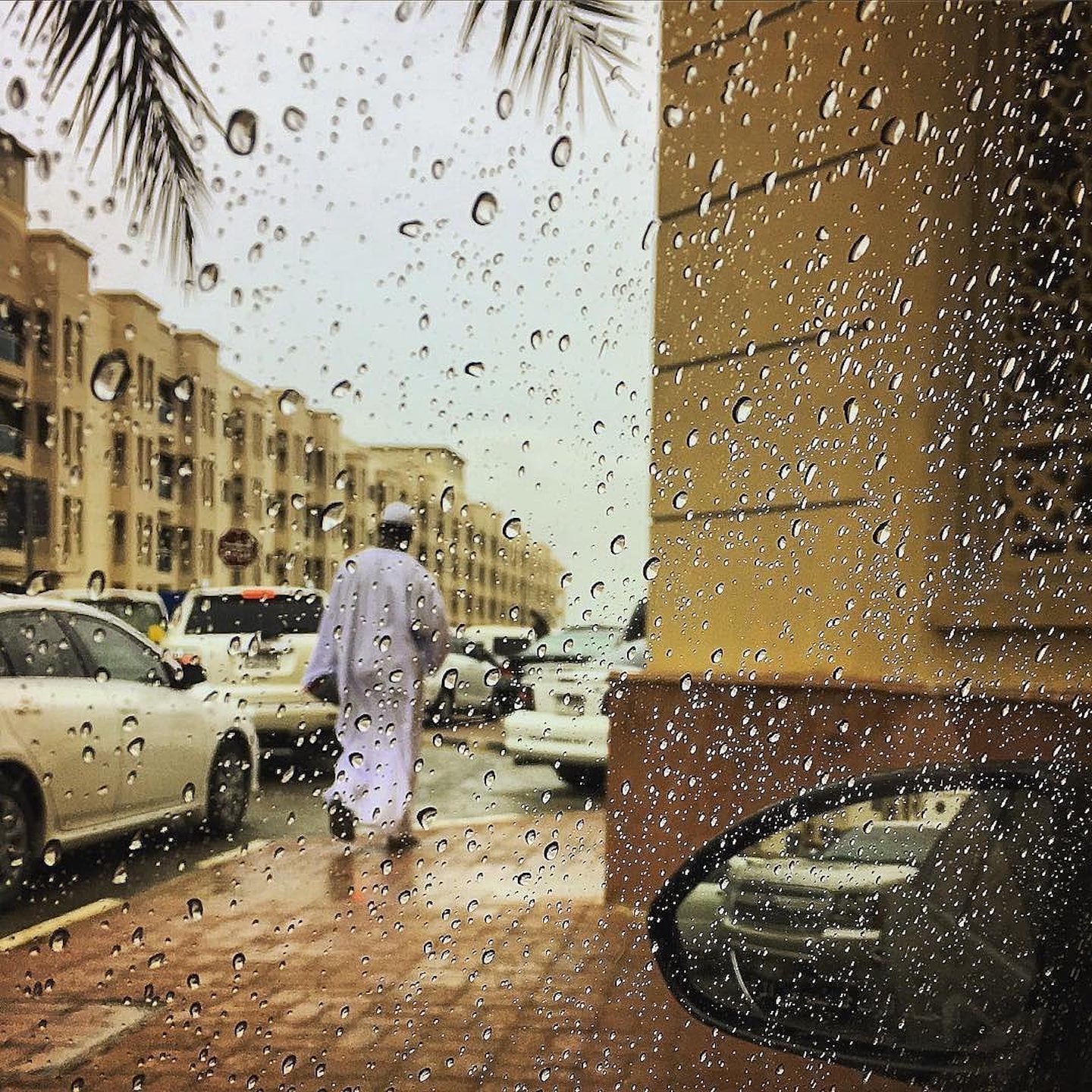 If you've noticed that the UAE has been rainier than usual over the past two years, you're not wrong.
The reason that the UAE has seen such an increase in rain over the past two years is because of cloud seeding; a process in which twin-propeller planes inject salt crystals into clouds that are identified as able to generate rain. By the end of February, 2017, the National Centre of Meteorology and Seismology had carried out 58 cloud seeding operations, which explains the heavy rainfall we saw last year.
All of this cloud seeding is part of a long-term plan to safeguard the country's water supply, which is especially important leading up to Expo 2020. According to Arabian Business, cloud seeding will increase even more leading up to the Expo, since officials have confirmed that rainwater will be one of the supplies for the Expo 2020 site.
Though the operations halt in the warmer months (there are fewer viable clouds for the planes to inject), now that we're solidly in the winter months, cloud seeding has commenced, and we could be in for a pretty rainy January.
Over the past few days, there's been some sporadic rain throughout the country, and it doesn't look like it's letting up anytime soon.
Speaking to Khaleej Times, Omar Al Yazeedi, NCM director of research and development, said that there have been several successful cloud seeding operations over the past few days, which led to rain in Dubai, Abu Dhabi, and Sharjah. "Every day, from morning till night, we are always on the look out for 'seedable clouds," Al Yazeedi said. "The UAE is one of the first countries that is using cloud-seeding technology."
"Cloud-seeding missions are carried out when there are cloud formations and we have sophisticated radars to spot them. We have four planes readily available to fire special salt flares to spread sodium chloride whenever there is an overcast sky to enhance the formation and release of cloud moisture into raindrops," he explained.
As the winter months bring many overcast days, more seeding missions will unfold, so brace yourself for some rainy days.
As always, motorists who are not used to driving in the rain should be cautious on the roads.