Colombia Travel Tips
12 Travel Tips For Visiting Colombia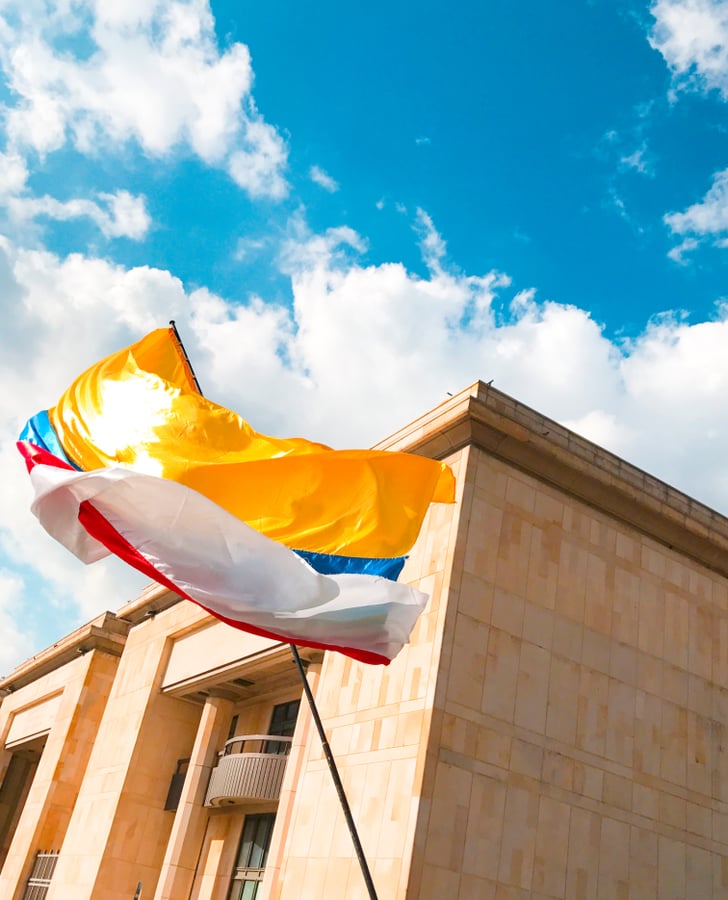 I didn't even have Colombia on my travel bucket list, and now it's one of my favorite places I've ever been to — and I can't wait to go again! On a recent media trip with Nescafé Taster's Choice, I learned all about coffee — from picking the cherries in the fields to sipping the world's best brew — while coming to appreciate this colorful country of arepas, lush rain forests, and cultural abundance. If you plan on visiting Colombia (and I recommend that you do!), here are some of the practical travel tips I found helpful on my first trip to this stunning South American locale.
Get your vaccines ahead of time. It's best to get them at your doctor's office versus a private lab because they'll likely be covered by insurance. I got Hepatitis A and Tetanus booster, but many in our group got their Yellow Fever vaccination as well. Some didn't get anything. None of us had any health scares on the trip, but better safe than sorry.
Fly Avianca. I had never heard of the airlines before this trip, and was really impressed with them. The planes were spacious and clean with all the tech amenities you could want, the service was great, and the meals were good for airplane food (which is saying something).
Give yourself extra time to get places. The estimated travel times in our daily schedules were based on Google Maps, and were almost always longer in reality. Whether you're in a rural area with narrow, one-lade roads or a crowded city like Bogota, unexpected delays from accidents, traffic, or construction are common. As an example, several of our trips that were supposed to be 20-30 minutes were actually more like an hour.
Don't hail a cab. Unless you're using a taxi line at the airport or your hotel, it's best to order a cab using a safe service like Tappsi.
Brush up on your Spanish, but don't stress too much about it. Most people we came across in Bogota spoke English, although there were some exceptions in the more rural areas. Have a basic Spanish dictionary or phrases book handy and download Google Translate for your phone to read signs and menus.
Be prepared for the weather to change at a moment's notice. Have extra layers in case it gets cold, and know that certain areas will always be rainier than others (that's why they call it a rain forest!).
Be aware of altitude sickness. This is really only an issue f you're going to be visiting areas of high elevation like Mount Monserrate in Bogota, which is more than 10,000 feet above sea level. Stay hydrated, avoid alcohol, and eat carbs to help with the symptoms. On the drug front, bring Dramamine if you are prone to carsickness as there are many windy roads in the more rural areas.
Learn the basics about the local form of currency, the Colombian peso. Notes come in denominations of 1000, 2000, 5000, 10000, 20000, and 50000 pesos. $1 US dollar is almost 3000 pesos with the current exchange rate. You'll see items listed at restaurants in mil (Spanish for thousand). For example, $2.000 means 2mil. And while we're on the topic of money, don't be afraid to haggle for a lower price — especially with street vendors!
Be smart about your safety. Bogota felt very safe, but as with all crowded cities it's important to be aware of your surroundings and make wise choices. Leave your flashy jewelry at home, have your passport and a copy of it in your hotel room safe, and avoid sketchy areas and walking around outside at odd hours (late evening to early morning).
Wear bug spray and long sleeves and pants when you can. I coated myself in bug spray for the first few days and didn't get a single bite. In Bogota I didn't think it'd be as bad so I stopped wearing it and sure enough, got some nice bites on the last day.
Drink bottled water instead of tap water. Order bottled water at restaurants, use it for brushing your teeth, etc. We didn't have any issues with water in the hotel or restaurants in Bogota, but if you're eating or drinking from street vendors or in more rural areas outside of the major cities just keep it in mind. Again, better safe than sorry.
Don't pet the stray dogs. We saw a fair amount of stray (and pet) dogs that were very cute and sweet, but again, better safe than sorry when it comes to petting random animals.
Image Source: POPSUGAR Photography / Tara Block