Couple Held in The UAE for Having Sex Outside of Marriage
Here's Why A Pregnant Woman Has Been Detained in The UAE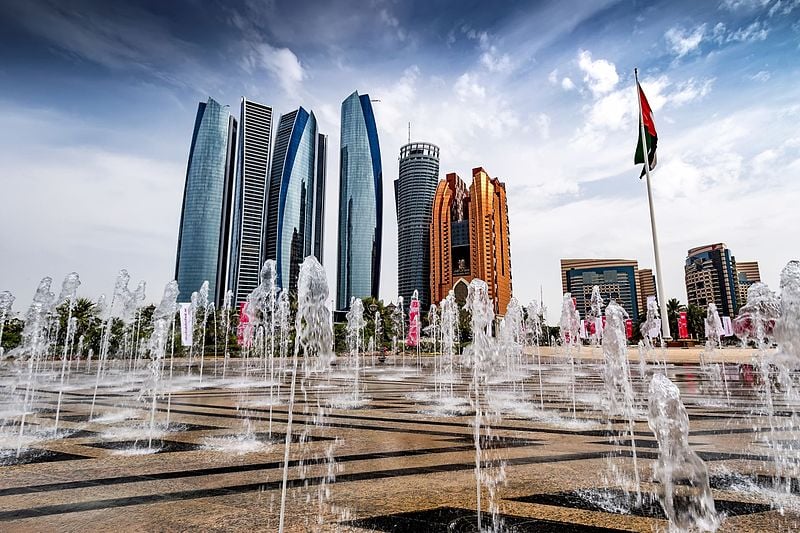 A South African man and his Ukrianian fiancee were arrested in the UAE for having sex without being married, BBC reports. According to a relative of the couple, Iryna Nohai went to a doctor in Abu Dhabi complaining of stomach cramps, and found out she was actually pregnant.
Though neither Nohai, nor her fiancee Emlyn Culverwell have been charged by authorities in the UAE, they have reportedly been detained in the country since January.
Mr. Culverwell has lived in the UAE for five years working for Yas Waterworld. According to The Independent, the Abu Dhabi-based employer told his family that no formal charges have been brought about because Ms. Nohai is still undergoing "further tests" "to determine how long she has been sexually active."
Spokespeople from the UAE have yet to comment, but the South African government reportedly has no power in the matter. "The South African Government is aware of the case, but unfortunately cannot provide legal assistance," reports The Independent. "As [the] department all we can do is monitor the situation and try to ensure that they are fairly treated."
This is not the first time a couple has faced consequences for sexual relations in the UAE-- in 2008, a British couple was imprisoned for having sex in public. They were later released after signing a contract in which they agreed to marry upon their return to the UK. (They did not; the man, it turns out, was already married).