Cruise Ship Secrets From Employees
8 Secrets From Cruise Ship Employees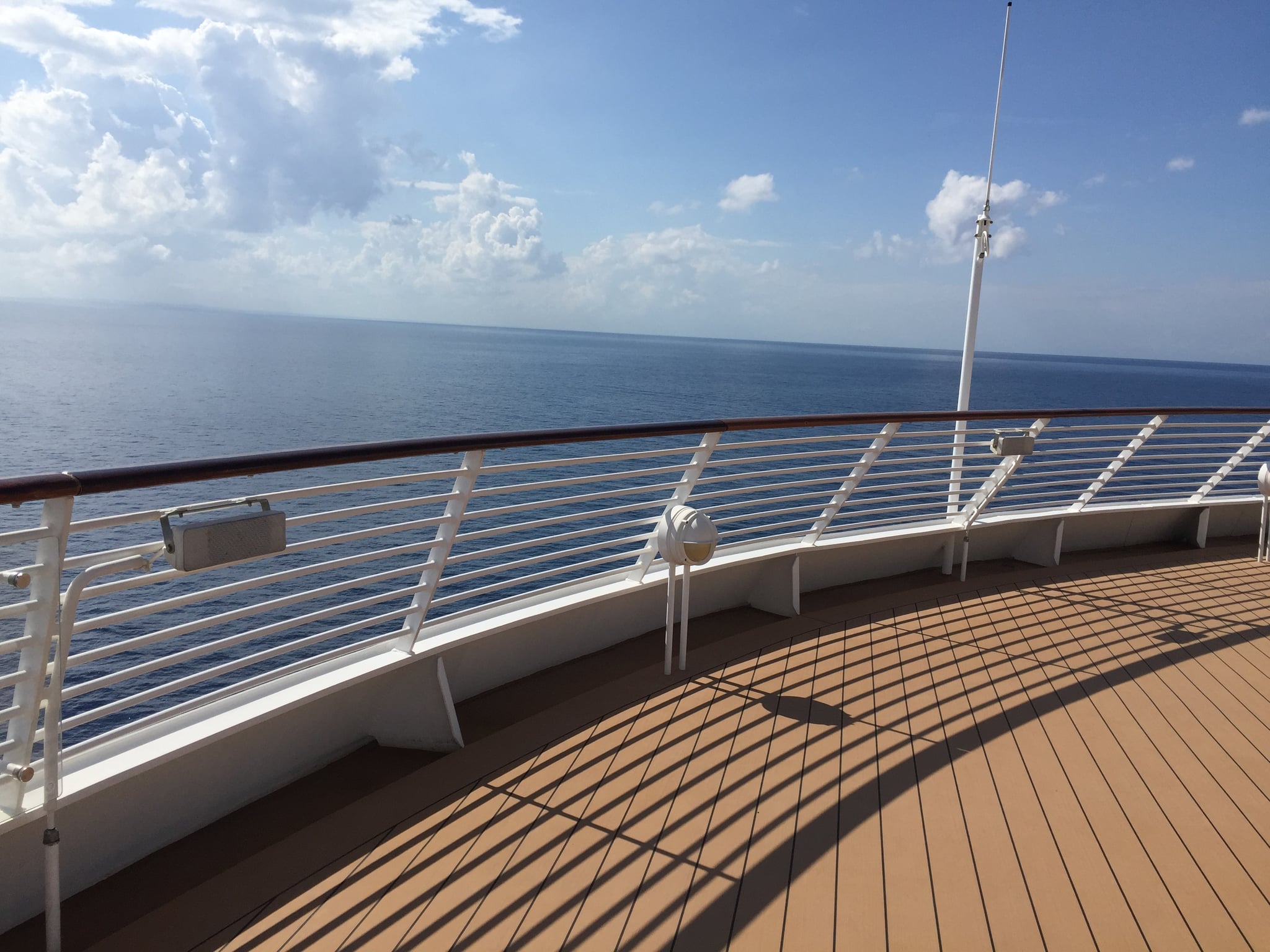 A lot goes on behind closed cabin doors on cruise ships. Are your accommodations actually clean? Do crew members even care if you're having a good time? And just how much sex is happening on board the boat? Several cruise ship employees have taken to Reddit over time to spill the beans on what life is really when sailing the open seas, and they have some great tips for cruise goers to keep in mind the next time they travel. Read on for details you never knew.
1. There are some major benefits (and downsides) to working on a cruise ship.
One cruise ship employee said that there were a lot of positive aspects to working on the ship. "Best parts: cheap drinks, great parties, decent pay, easy way to save, wake up in a new city/country almost everyday, great way to network, become a more confident person, etc." Employees get to travel the world! Still, not everything is great. There are understandably some downsides to living and working on a cruise ship. "Worst: guests are always right . . . ALWAYS, you have a nametag on in public areas even when you are "off duty," always tired from lack of sleep, food taste dull after awhile . . ." Because employees are on contract for shorter periods of time, they often work longer hours (up to 16 hours per day).
2. If you get off the ship, follow the crew!
"If you ever go on a cruise, and you get off the ship and you want to know where to eat, follow the crew. The crew knows where the cheap and good food is, where the best dive bars are, and for the most part the safest places in the area. Don't waste money at Señor Frog's like everyone else."
3. Crew members get VERY friendly with one another.
Multiple crew members seem to agree on one thing: sex between employees is definitely happening on cruise ships. One former employee said he "hooked up with like seven different people myself and I am a shy, average looking dude." Another, when asked if a cruise ship is like a "sea-orgy" where everyone bangs each other responded seriously with "Yes, it's actually just one big bang-fest." However, relations between employees and guests are strictly forbidden, and is grounds for immediate termination of the cruise ship employee.
4. Pay for crew members comes with extra add-ons — and it's not all that difficult to get hired.
"We get paid daily wages and some days we work more than others. Only thing I pay for is drinks. Everything else is on them." Depending on what cruise line a person is working with, members can also potentially get discounts on cruises for personal vacations. "You don't really have any bills on board (aside from tourist traps and drinking)," said a former cruise ship employee. "It was relatively easy to get in, but I'm very good at interviews. If you know what you're doing in the field of your choice, you'll have no problem . . ."
5. Crew members really want you to have the vacation of a lifetime.
"We work extremely hard to make sure you have a vacation of a lifetime . . . Those cruise surveys are actually taken VERY serious with our company. I'm happy to say that I've been mentioned ALMOST every cruise I've worked. I also work extremely hard to make sure the kids are having the time of their lives."
6. Cleanliness is VERY important!
If you're worried about sanitation on cruises, fear no more — or at least fear a little less. "Crew had to wash hands entering and leaving the crew mess. Chicken, seafood, bread, and vegetables all have separate freezers and storage sections (and elevators) which are cleaned daily. It's no joke! They have people clean the little grooves in the metal going into the elevators just to give you an example." According to another crew member, the kitchens on cruise ships are, in a word, "spotless."
7. If a crew member gets sick, they are quarantined.
"If they even think you have the flu, you're in quarantine for up to a week. In your cabin. Food is brought to you in a sealed container and you. Can. Not. Leave. Period. The ship is a natural hot zone. Over 4,000 people crammed together for sometimes a week at a time, bound to happen. If the ship gets over 5 percent ill, that's when things start to get nasty. Mandatory face shield etc. Also, whenever anyone gets on the ship, they get a hand full of Purell. Mandatory. And nobody can bring food on or off. They take cleanliness very seriously."
8. The one thing crew members want cruise goers to know . . .
"The one thing that cruisers should know is that during a port day, the crew are just like passengers. They go out and have fun! On sea days however, they work their asses off to make you have the best time of your life. They really do want to make your vacation amazing, and work hard to do so."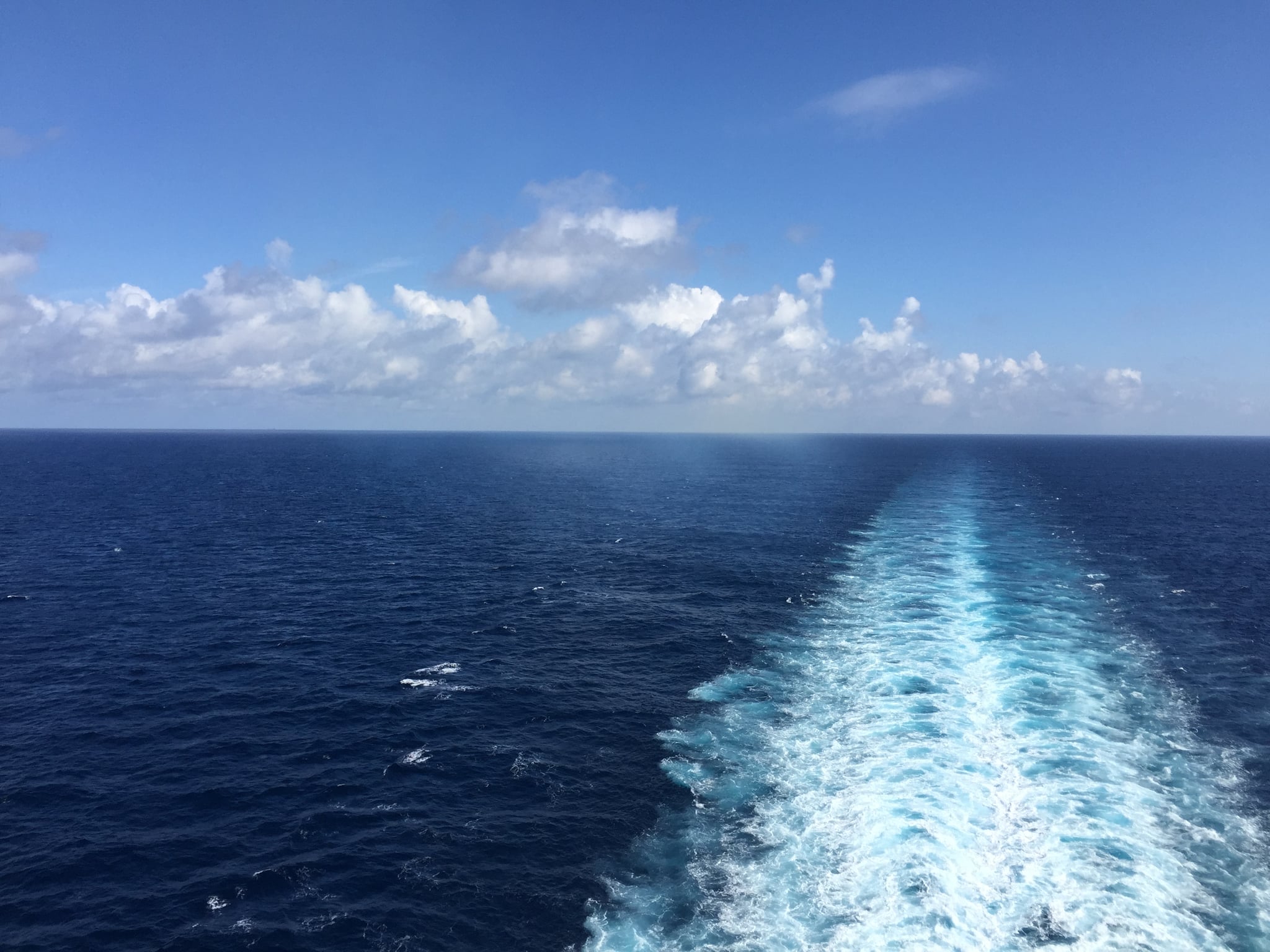 Image Source: POPSUGAR Photography / Hilary White