Are Cruises Worth It?
5 Reasons Cruises Give You the Most Bang For Your Buck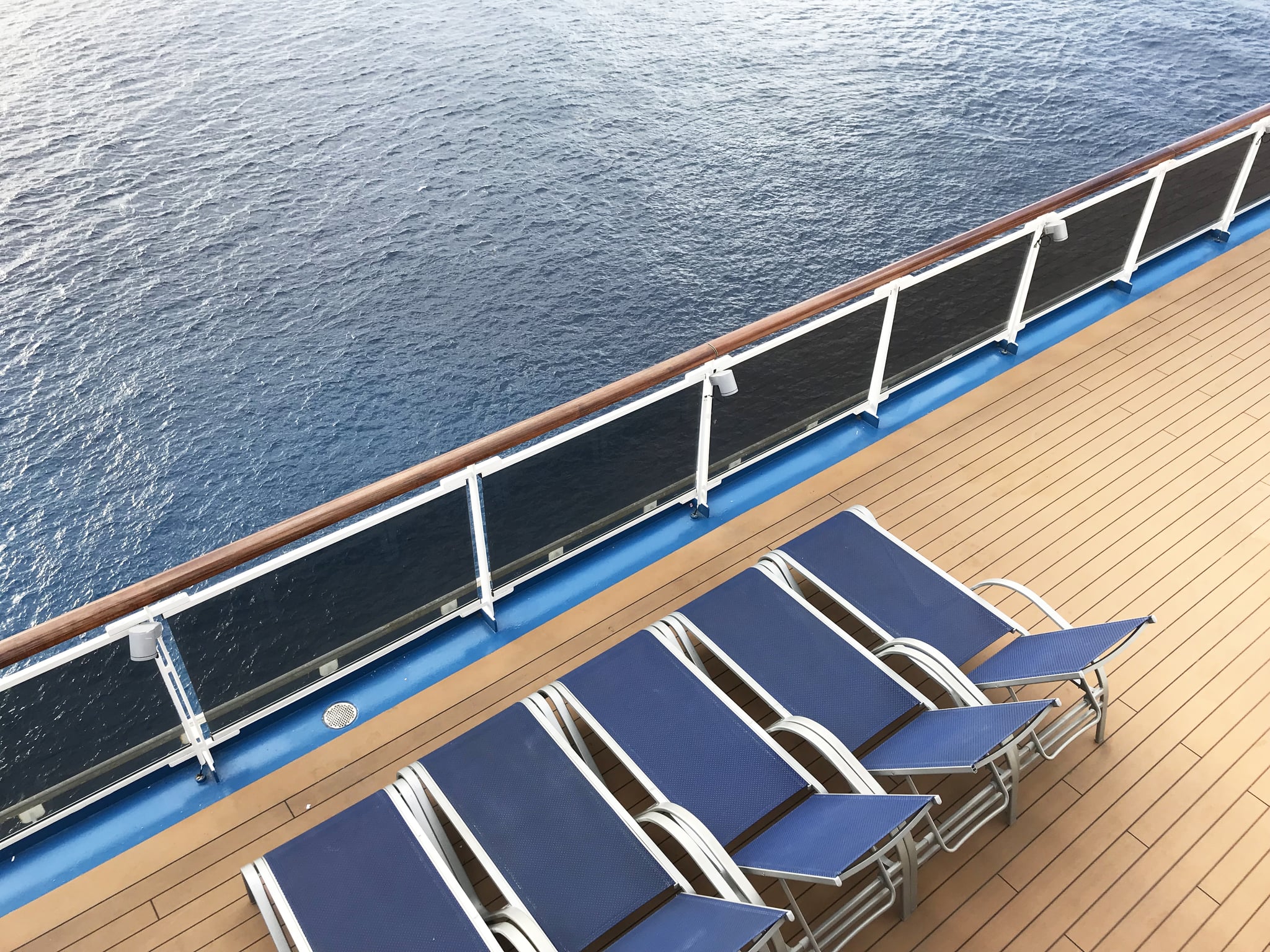 If you're looking for an affordable way to travel, consider booking a cruise for your next trip. Whether you're a couple, a group of friends, or a family of five, your boarding pass is packed with value that's hard to beat with traditional vacations. On top of being reasonably priced right off the bat, there are also plenty of ways to save cash once you're on board. Look ahead for why cruises are totally worth it!
1. You only need to pay for an in-state round-trip flight.
For popular destinations like the Bahamas, the Caribbean, and Mexico, cruises depart mainly from Galveston, TX, Charleston, SC, New Orleans, and multiple ports in Florida. Other destinations such as Mexico or Alaska typically require traveling to Los Angeles, CA, which still beats having to fly out of the country. However, if you're considering a European cruise, for example, you'll have to book a flight to Barcelona, Spain, where the closest port is located.
2. You can visit multiple cities, islands, and areas in one trip.
The best part about cruises hands down is the fact that you're able to see more with less effort. You don't have to worry about train rides or flights in between cities — simply wake up and find yourself in a new place. "It's a great way to maximize country exposure," Carnival Vista cruise director Matt Mitcham told POPSUGAR. "There aren't many vacations that let you hit three different ports or three different islands in six days." The one caveat is that you typically only have one day to get a taste of the area, but think of it as a sample: at the end of the trip, you can determine which places you want to return to or skip in the future.
3. It's surprisingly affordable!
For example, a five-day Eastern Caribbean sail on Carnival Triumph begins at a reasonable $282 per person. That includes your stateroom, food, ship amenities, and three port destinations all for the price of one! Prices may vary by ship, stateroom type, number of sail days, and ports, but considering the value of a single boarding pass, you're definitely getting your money's worth. Think about how much a hotel stay would cost you for five days!
4. It's all-inclusive.
Almost. Although alcohol and soft drinks (minus juices and coffee available at the buffet) aren't generally included your cabin rate, the buffet, dining room, ice cream machines, and pizzeria are. The specialty restaurants on your ship also require additional costs, but some (depending on the cruise) offer complimentary fare to guests during certain hours of the day. On Carnival Vista, for example, Jiji Asian Kitchen is a modern dining option at night while being a free Mongolian Wok during the day. If you stick to the what the cruise has to offer for free, you can actually avoid spending a dime more when you're on board.
5. One stateroom can fit up to five guests.
Don't underestimate the cozy size of your cabin — most ships feature staterooms with two additional pull-down beds and an optional trundle bed for the fifth guest. It may feel a bit cramped when your entire family is in the room at once, but honestly, you won't be spending much time in there. Think of it as an area solely for getting ready and sleeping and a great bonding experience.
Travel and accommodations paid for in part by Carnival Cruise Line for the purpose of writing this story.
Image Source: POPSUGAR Photography / Nicole Yi