DIY Antibacterial Spray
This Is the Best DIY Antibacterial Spray Ever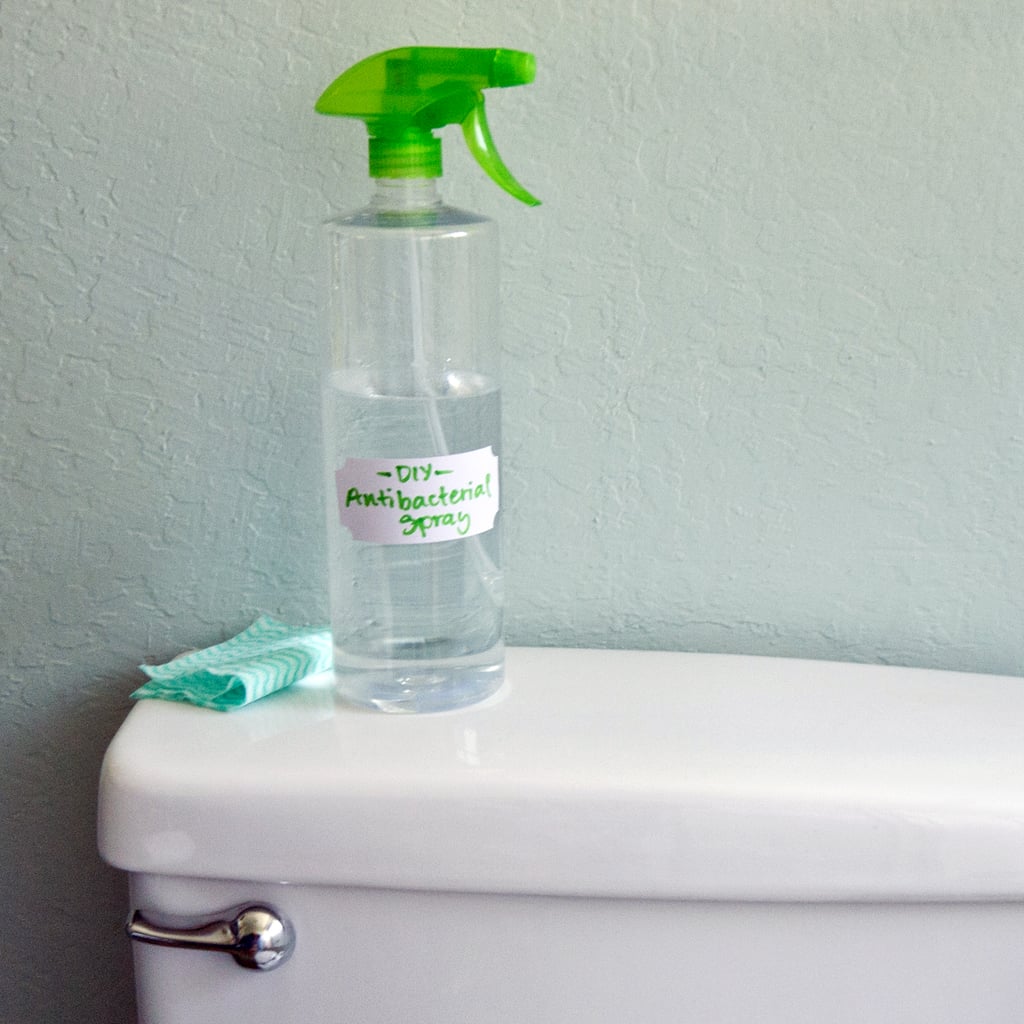 Clean your home and freshen it at the same time with this DIY eco-friendly antibacterial spray. It's made with natural ingredients that disinfect and kill bacteria, and you'll be left with a clean space — without that chemical smell.
What You'll Need:
3 cups water
1/2 cup white vinegar
Spray bottle
Funnel (optional)
15 drops lavender or tea tree essential oil
Directions:
Mix together the water and vinegar in a spray bottle, using a funnel as needed. Vinegar is naturally antibacterial and antifungal and will naturally clean your home.
Now add 15 drops of lavender or tea tree oil — or a combination of both! You could also use rosemary, orange, or lemon, or a few drops of each for a really amazing smelling spray. Essential oils are also antibacterial and antifungal, busting through germs on your countertops, doorknobs, and commode.
Close the spray bottle, give a little shake, and spray as needed. And no need to wipe off — simply let the spray air-dry! You'll have around 28 ounces of antibacterial spray.
Image Source: POPSUGAR Photography / Sarah Lipoff