DIY Coconut Oil Liquid Hand Soap
Stay Moisturized With This 3-Ingredient Coconut Oil Hand Soap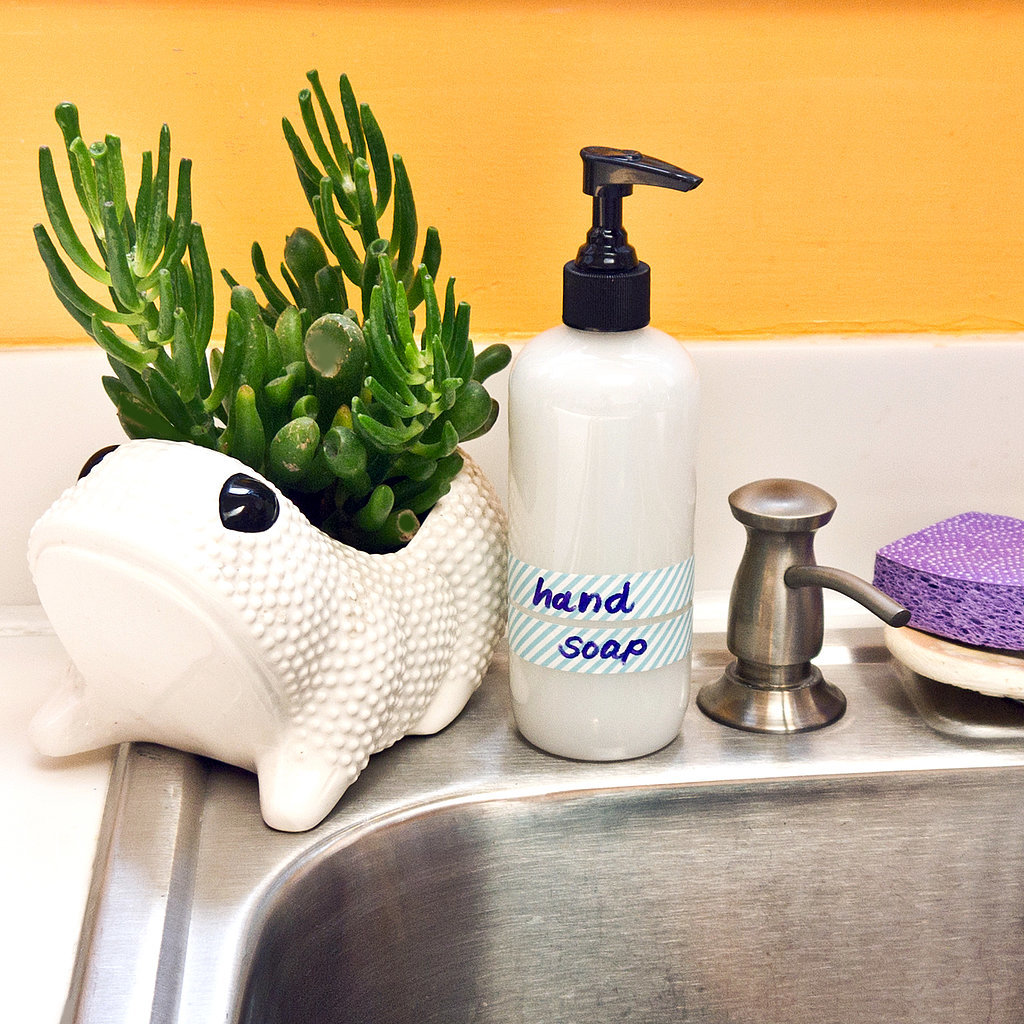 If you wash your hands as often as I do, having a soothing hand soap is a must. Along with treating skin right, a good soap needs to clean hands — and maybe smell good too. Most store-purchased soaps include lots of chemicals, additives, and unnecessary ingredients, so making your own might seem a bit daunting. But this mind-blowingly easy recipe includes three ingredients, comes together in minutes, and hardly costs anything to make.
What You'll Need:
Grater
Medium mixing bowl
2 ounces shaved soap
4 cups boiling water
1 tablespoon coconut oil
Whisk
Essential oil (optional)
Pump-top container
Funnel (optional)
Directions:
Grate around one-half bar of soap, or mix together different scented soaps, until you have around two ounces or one quarter cup total. It's a great way to use ends of soaps — or minibars from your travels. We used a combination of castile and a French milk soap. Place the gratings in a mixing bowl.
Top with the coconut oil, which adds a nice soothing aspect to the hand soap, and cover with the boiling water. Gently mix until the soap has dissolved.
Let the mix come to room temperature, and then lightly whisk. The soap will thicken as it cools, creating a really nice liquid hand soap. You can add 10 to 20 drops of your favorite essential oil or leave as is. Pour into a pump-topped container using a funnel as needed.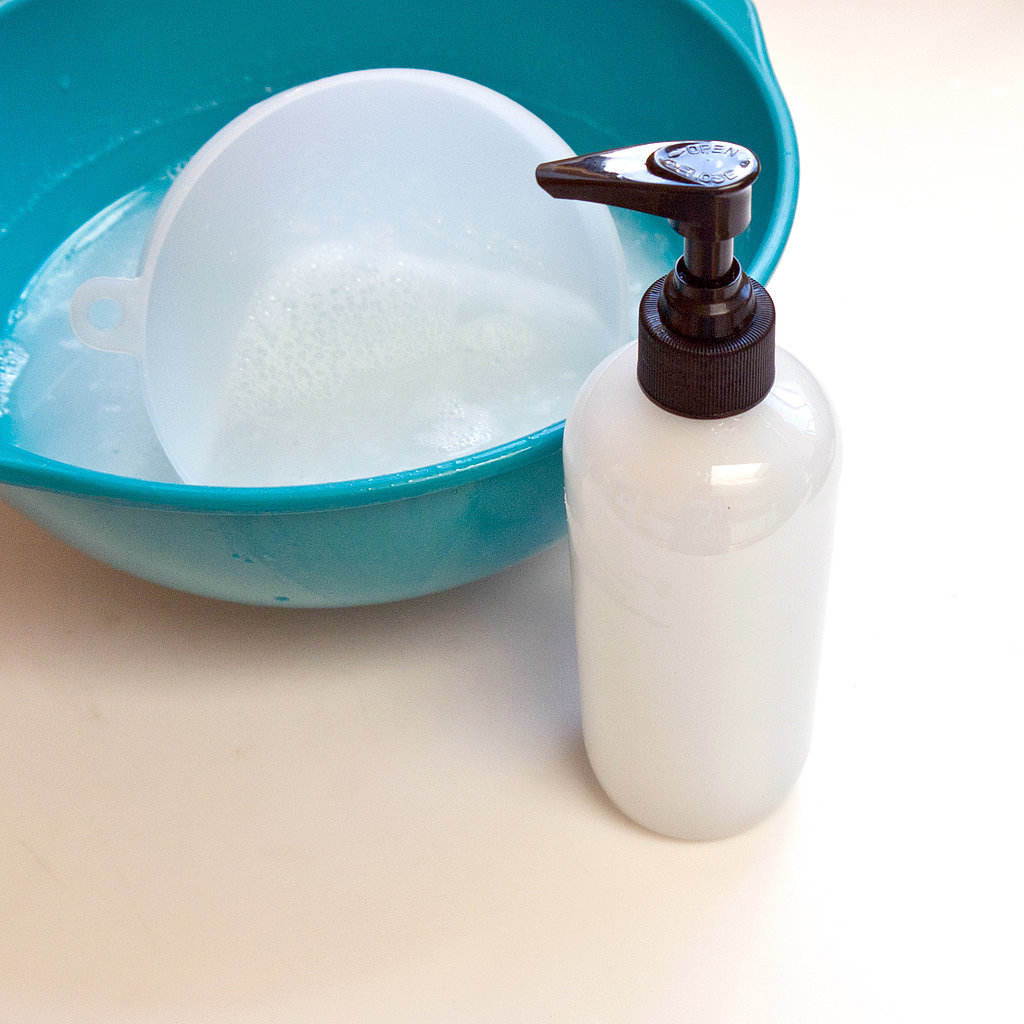 Makes around 32 ounces of liquid hand soap.
Image Source: POPSUGAR Photography / Sarah Lipoff