DIY Febreze
Never Buy Febreze Again With This Easy DIY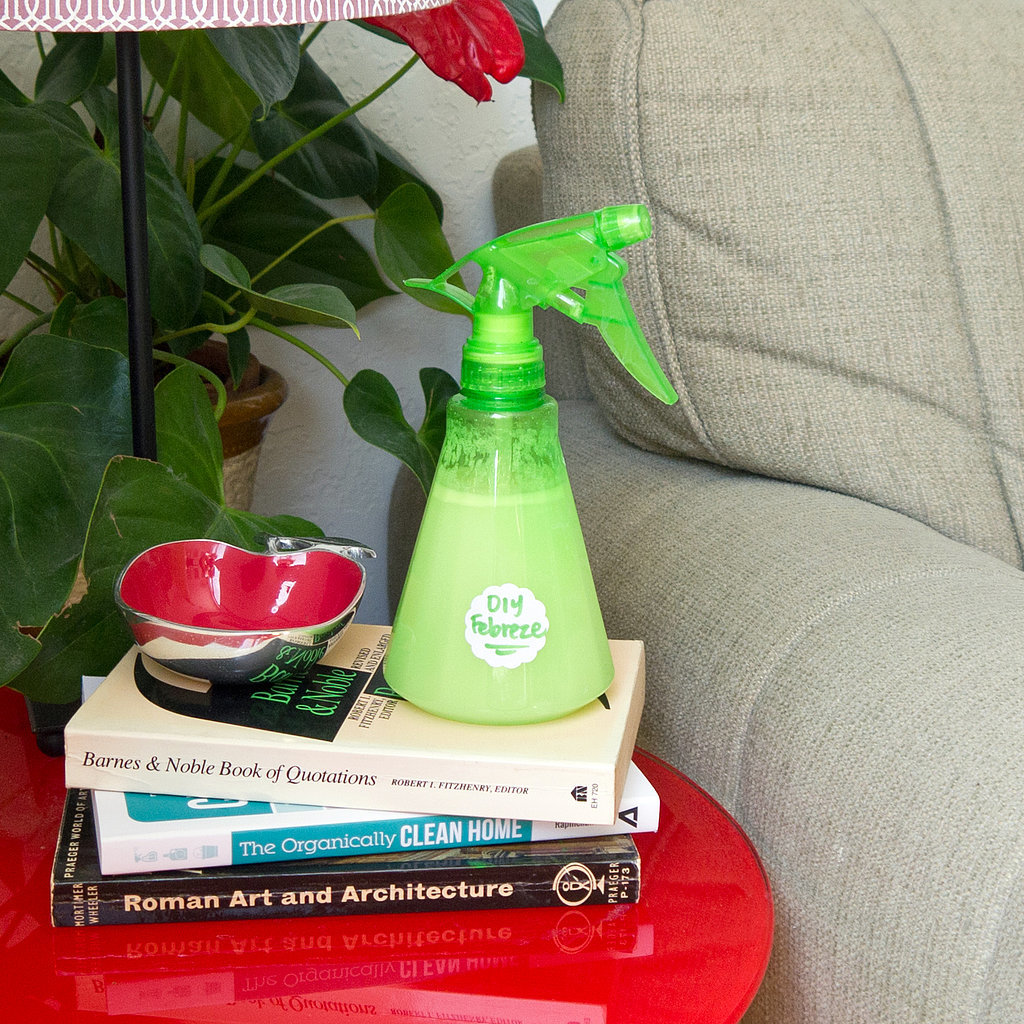 This might be one of the best cleaning DIYs ever. You only need three ingredients to make this knockoff fabric refresher that leaves your space smelling like it was freshly laundered. We found the smart recipe on Pinterest and had to give it a try. Your couches will smell refreshed, your linens will last longer between washings, and you can even spritz in your car — for only pennies.
What You'll Need:
Spray bottle
2 tablespoons fabric softener
2 tablespoons baking soda
3 cups hot water
Essential oils (optional)
Directions:
Measure and add your favorite fabric softener (or make your own!) to the spray bottle, using a funnel as needed. Then add the baking soda and fill the bottle with hot water.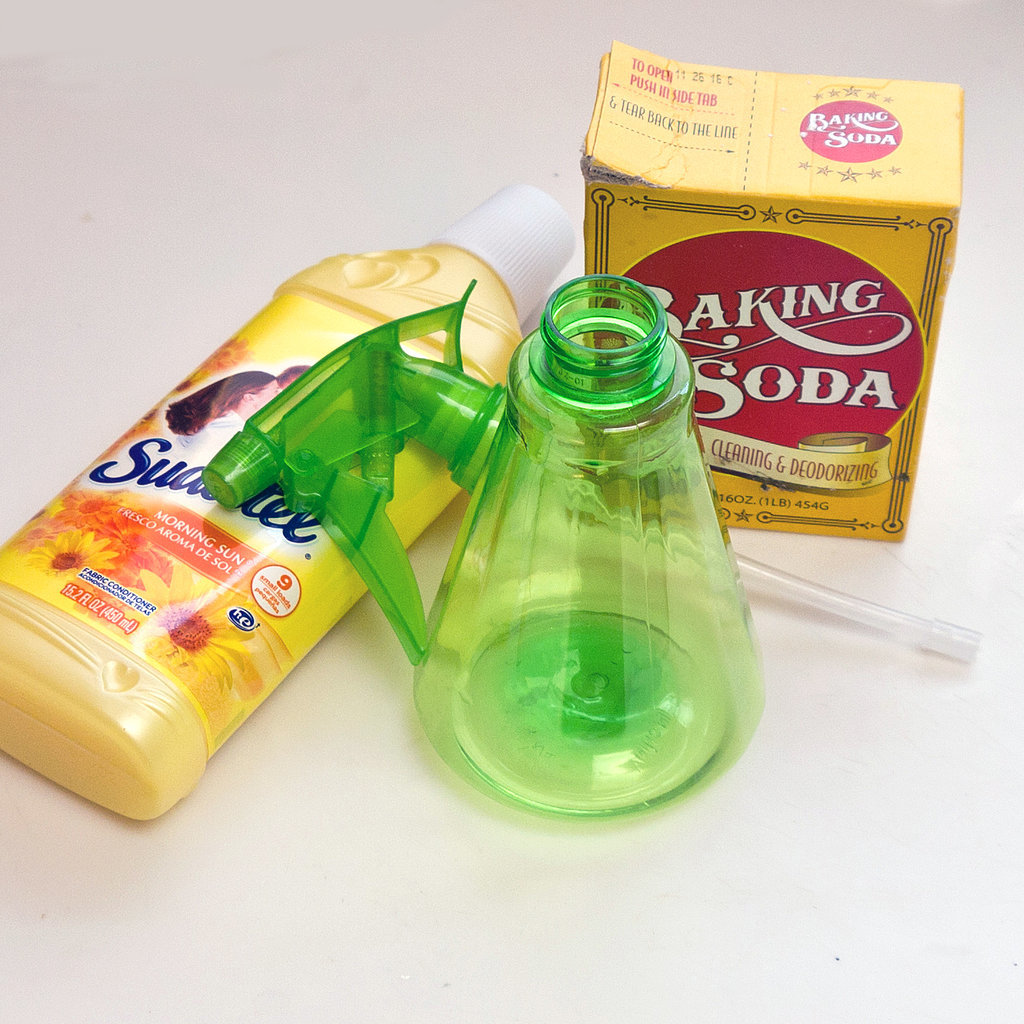 Screw the top onto the bottle, and shake the bottle until the baking soda is distributed. If you're feeling like amping up the scent, add a few drops of your favorite essential oil, which also adds a bit of antibacterial properties to the spray.
Spritz directly onto furniture or linens for instant refreshing. For best results, shake before each use.
Makes around 27 ounces of imitation Febreze.
Image Source: POPSUGAR Photography / Sarah Lipoff