DIY Furniture Polish
Let It Shine: Homemade Furniture Polish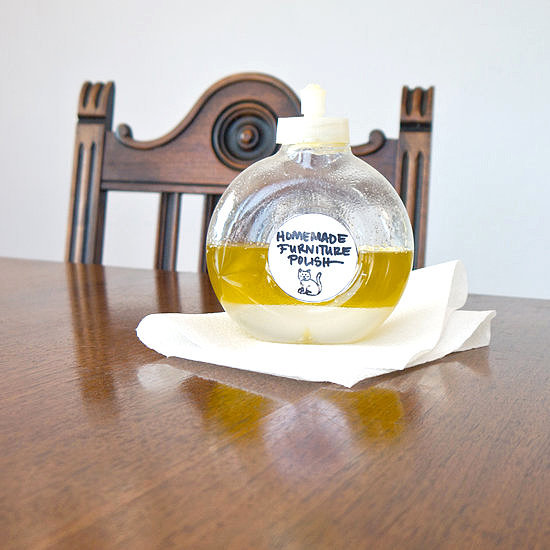 If you've got wood furniture that needs a bit of buffing, then instead of reaching for that sticky stuff in the spray bottle, make your own homemade furniture polish with ingredients you probably have in your pantry. It's like making a special salad dressing for your beloved wood furnishings. This helpful concoction cleans while nourishing tables and chairs, and it doesn't include waxy ingredients that create unwanted buildup.
Keep reading for the furniture polish ingredients.
What You'll Need:
3/4 cup olive oil
1/4 cup distilled white vinegar
1 teaspoon lemon juice
Measuring cup and funnel
Small plastic container
Directions:
Gather the ingredients along with a measuring cup and funnel. For the container, you can repurpose a small plastic squeeze bottle or pick one up at your local craft store.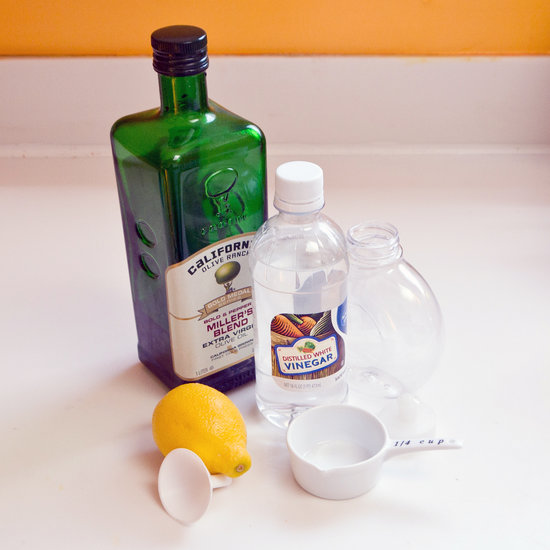 Measure and add the olive oil to the container. Do the same with the vinegar. Olive oil nourishes your wood furniture, and vinegar helps clean and refresh.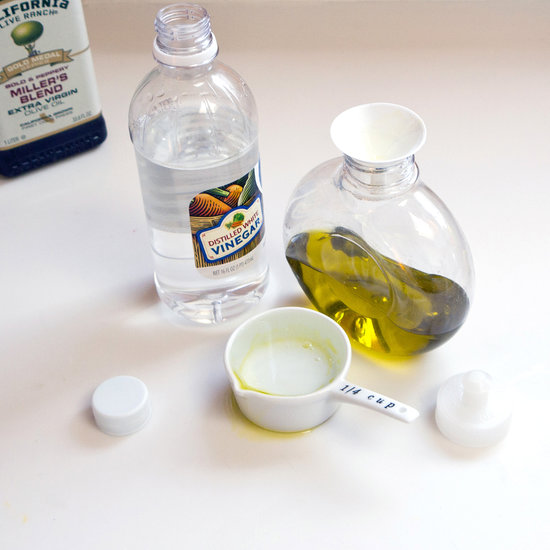 Cut a lemon in half, and squeeze half of the lemon into the oil and vinegar, which measures just about one teaspoon of juice. Lemon juice gently removes stains from wood and helps moisturize.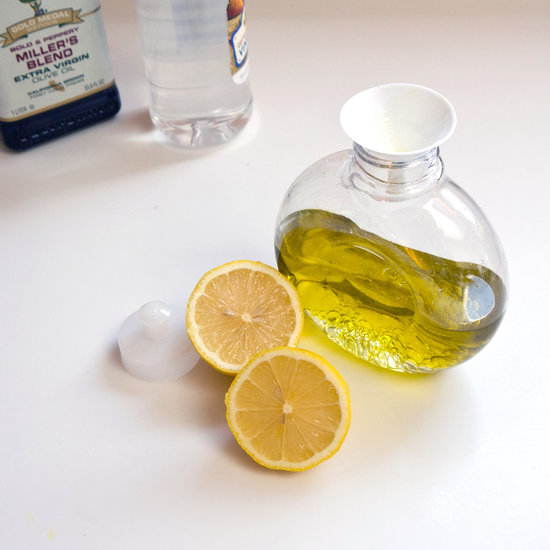 Shake the mixture before using. Apply a small amount to a soft cloth, and gently polish wood. Let it air-dry, or wipe and buff with a clean cloth. Store the homemade furniture polish in your refrigerator to keep it fresh for future use.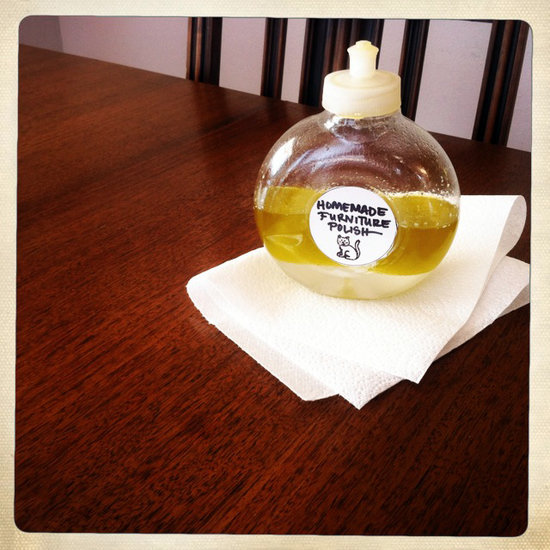 For more affordable cleaning supplies, check out our list of DIYs!
Image Source: POPSUGAR Photography / Sarah Lipoff