DIY Mirror Cleaner
No Streaks Here! DIY 1-Swipe Mirror Cleaner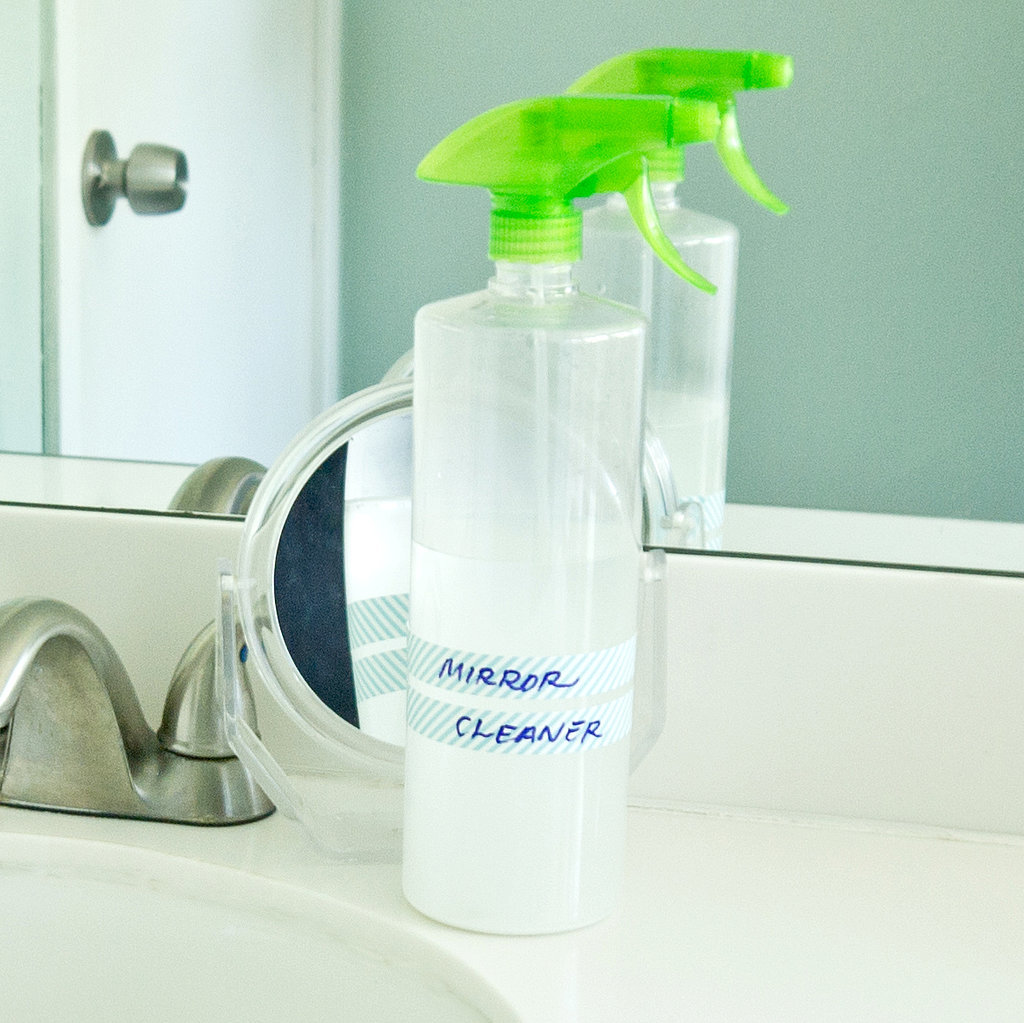 Instead of spending money on name-brand window cleaners for mirrors, DIY your own that leaves your reflectors so clean — with just one quick wipe. And you'll love how they are streak-free and so shiny after a cleaning. Made with eco-friendly ingredients you already have, this mirror cleaner also costs basically nothing to make.
What You'll Need:
Spray bottle
Funnel (optional)
1 tablespoon cornstarch
1/2 cup vinegar
1/4 cup isopropyl rubbing alcohol
1 1/2 cups water
Directions:
Use the funnel as needed to add the cornstarch to the spray bottle. Corn starch naturally buffs away buildup on your mirror, really adding something to this cleaner. Now add the vinegar, rubbing alcohol, and water.
Screw on the spray top, and give it a shake. The vinegar cleans glass, and the rubbing alcohol leaves your mirror streak-free. Spritz your mirror, and then wipe with a paper towel — that's it! The rubbing alcohol evaporates so quickly, while the vinegar does the cleaning. Store under your sink, and shake before each use.
Makes 16 ounces of mirror cleaner.