DIY Newspaper Wedding Bouquet
Wedding DIY: Homemade Newspaper Toss Bouquet
Instead of tossing your beautiful bouquet on your wedding day, or paying extra for a second arrangement, make your own toss bouquet from newspapers. Along with being a fun way to upcycle your favorite daily read, this DIY only costs a few dollars to make. Get out your trusty glue gun, enlist your bridal party for help, and you are on your way to a special arrangement for tossing to a future lucky lady. Personalize the cute bouquet by using pages from the paper that represent the bride, like the comics, crossword puzzles, or restaurant reviews and recipes.
What You'll Need:
Newspapers
Scissors
Hot glue gun
Floral cloth wire
Ribbon
Directions:
Gather the materials for creating the toss bouquet. You can find floral cloth wire at your local craft store for only a few dollars along with ribbon. Select a color of ribbon that matches your bridal picks or stay neutral with a pop of white or cream.
Cut a circle from the newspaper around eight to 12 inches in circumference. Now cut a spiral into the circle, allowing at least an inch border around the cut.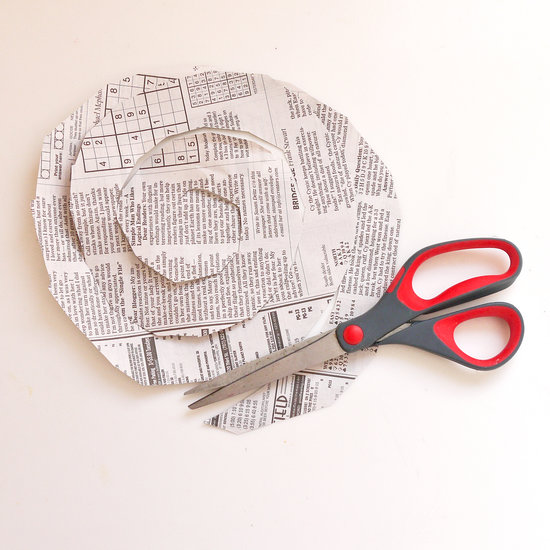 Starting from the outside edge, begin rolling the paper, continuing until you reach the center.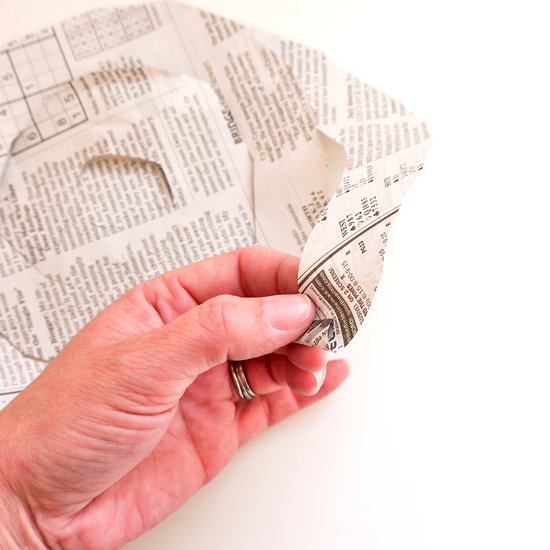 Place the rolled paper flower flat on your work surface and allow it to unroll a bit. You can even press down on the edges of the paper to create curled petals.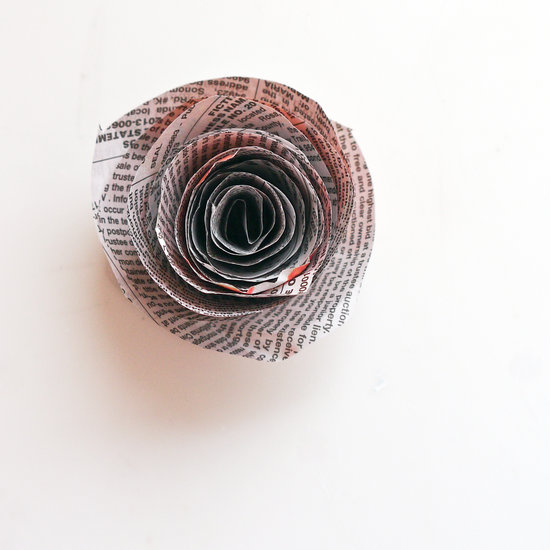 Place a round of hot glue at the base of the flower and press.
To create the stem for the flower, slightly angle the end of a floral cloth wire and secure with a dot of hot glue. Cover the exposed wire with a small piece of torn newspaper.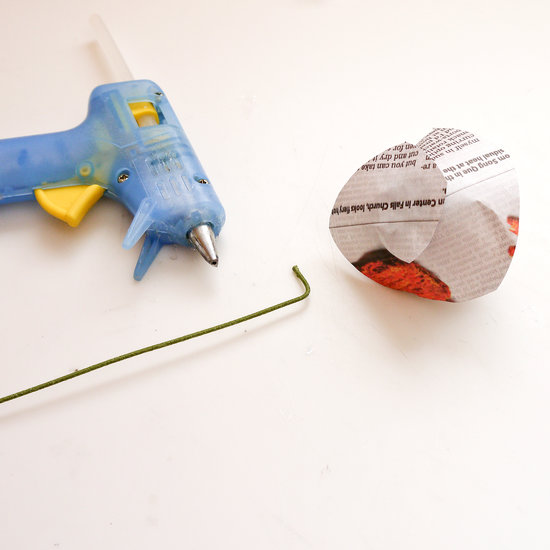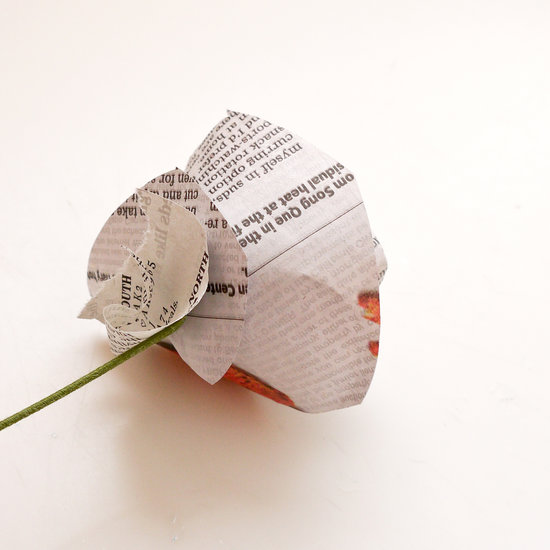 Continue making flowers until you have a nice bouquet. Bunch them together into an arrangement and then use one of the cloth wires to wrap around the stems, securing the bouquet in place. Trim the ends from the wires using scissors.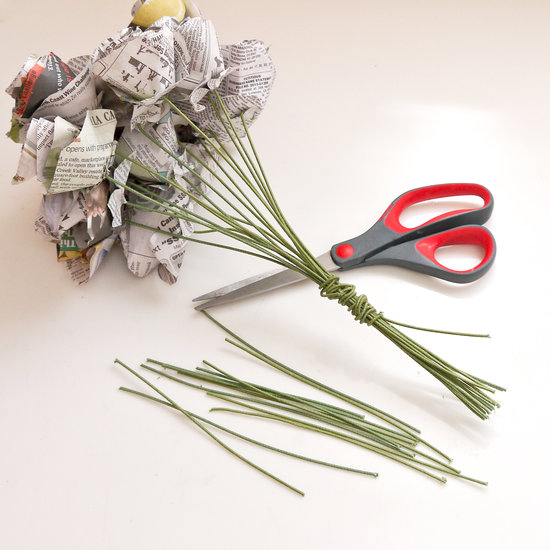 Wrap the paper flowers with a length of ribbon and secure with a bit of hot glue.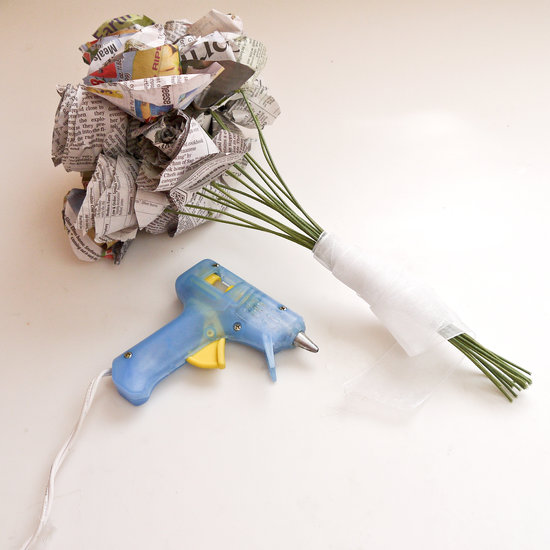 Congratulations, your homemade newspaper toss bouquet is ready for its big day!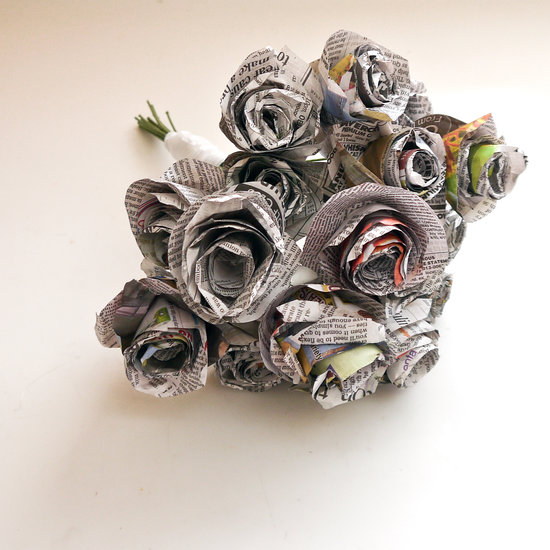 Image Source: POPSUGAR Photography / Sarah Lipoff