DIY Polaroid Magnets
DIY Mini Polaroid Magnets Come in Just 1 Size: Fun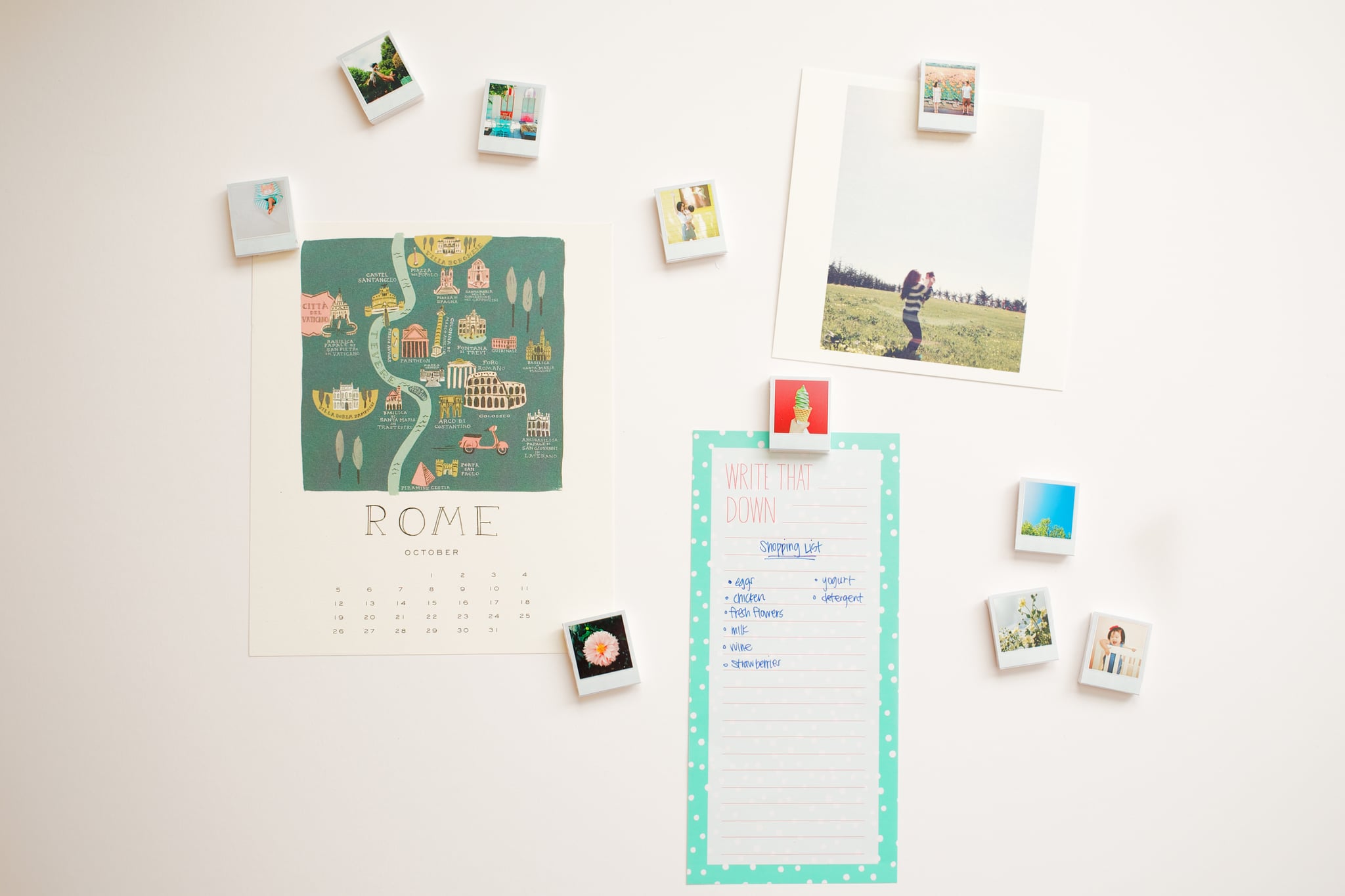 Looking for a fun way to jazz up your fridge or inspiration board? If so, this DIY project is just for you. With just a few simple steps, you can transform your favorite images into fun-sized Polaroid magnets! Once we saw tutorials of this cute DIY on the web, we knew we had to try it for ourselves. The magnets are not only functional, but they'll also add a personal touch to any space. Here's what you'll need:
Photo paper
Ruler
Adhesive-backed magnetic strips
Spray Mount
White foam board
Scissors
X-Acto knife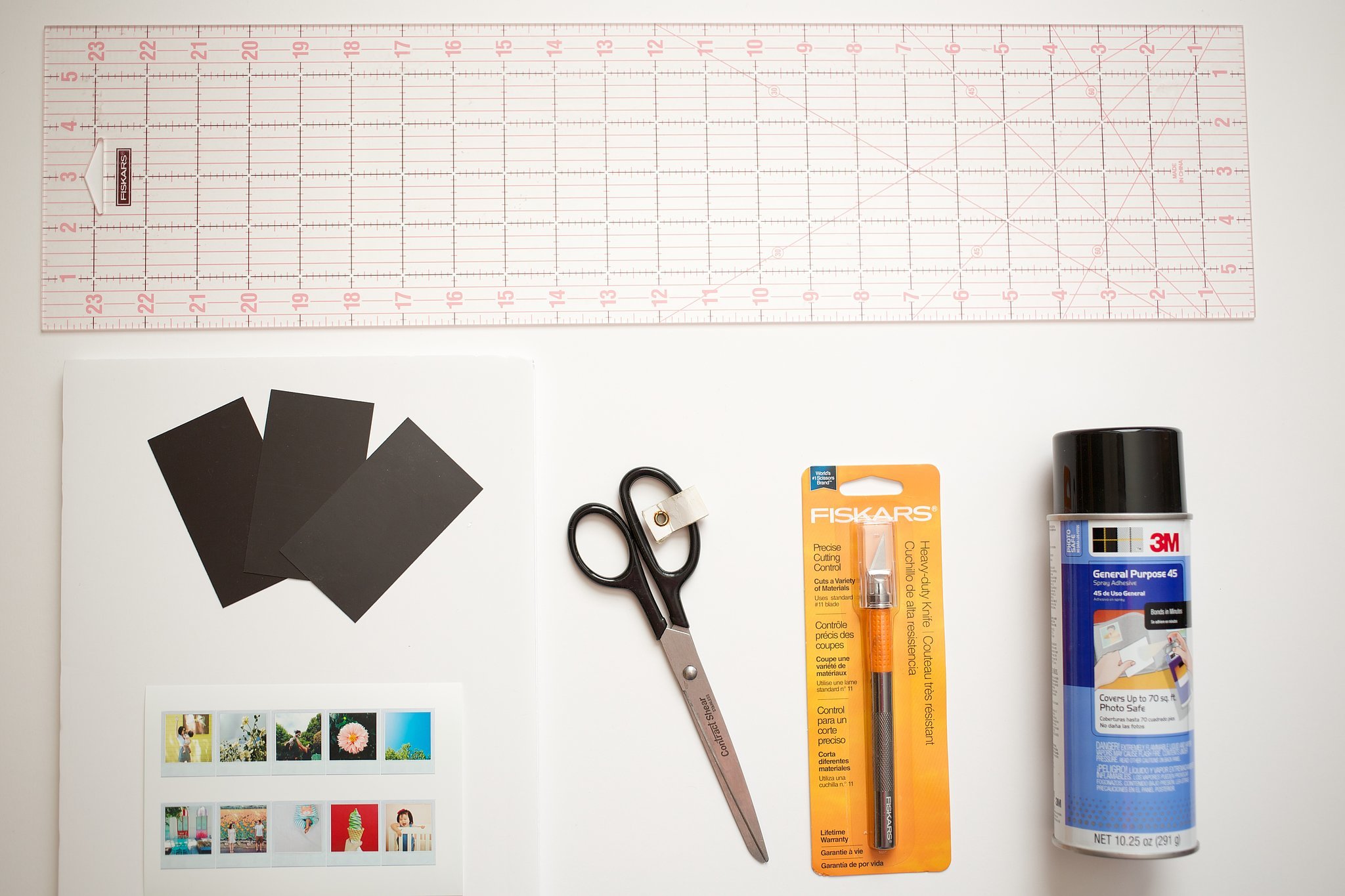 Step 1
Select pictures that you'd like for creating the magnets. Instagram photos are ideal because they are in the shape of a square and have pretty filters. Resize the images to 1 by 1 inch. Alternatively, you can download the Polaroid magnet template from Ambrosia Girl like we did. If you're using the template, upload the images and resize them to fit within the dimensions of each frame.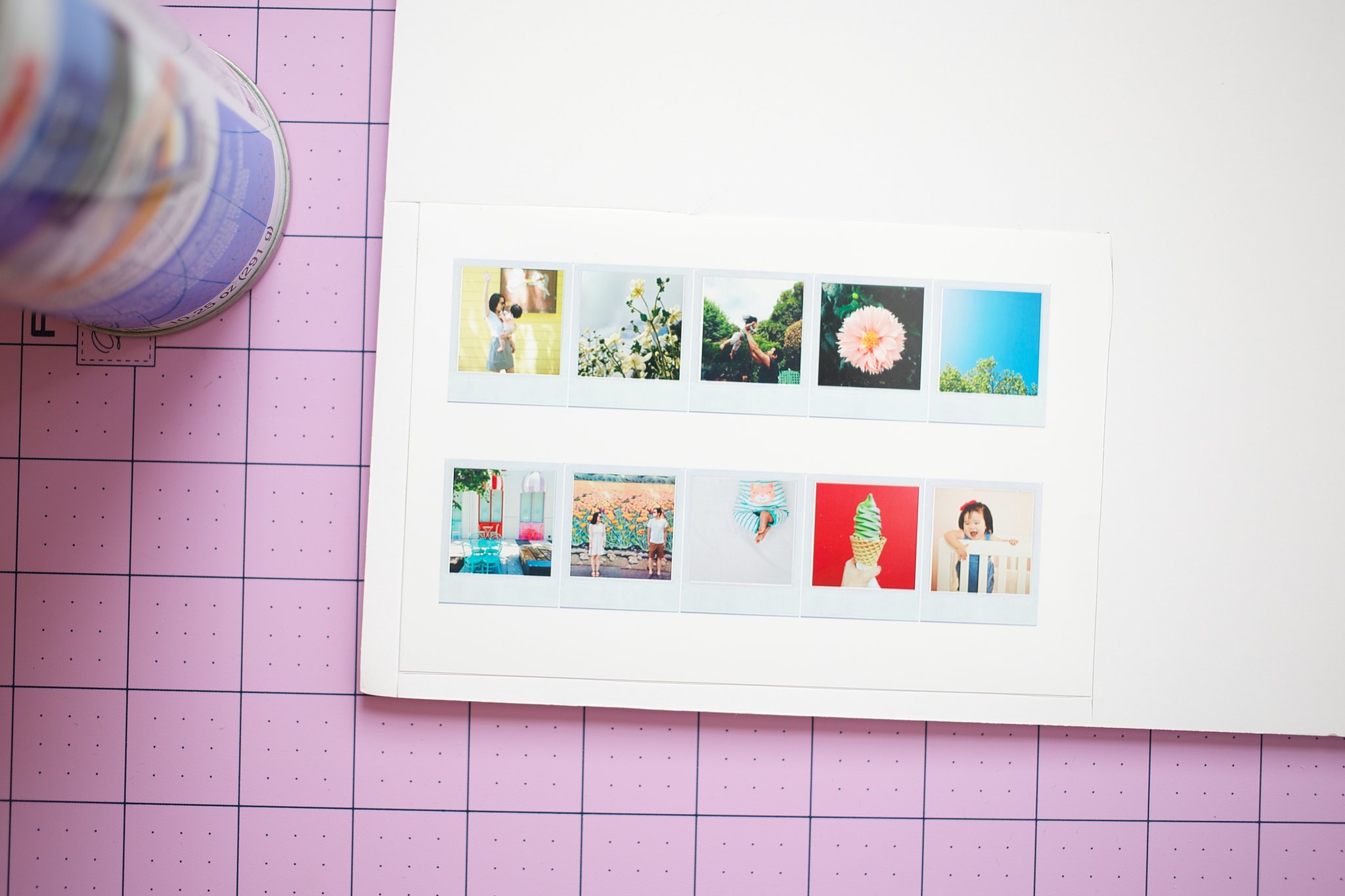 Step 2
Print the photos at home or at your local photo center.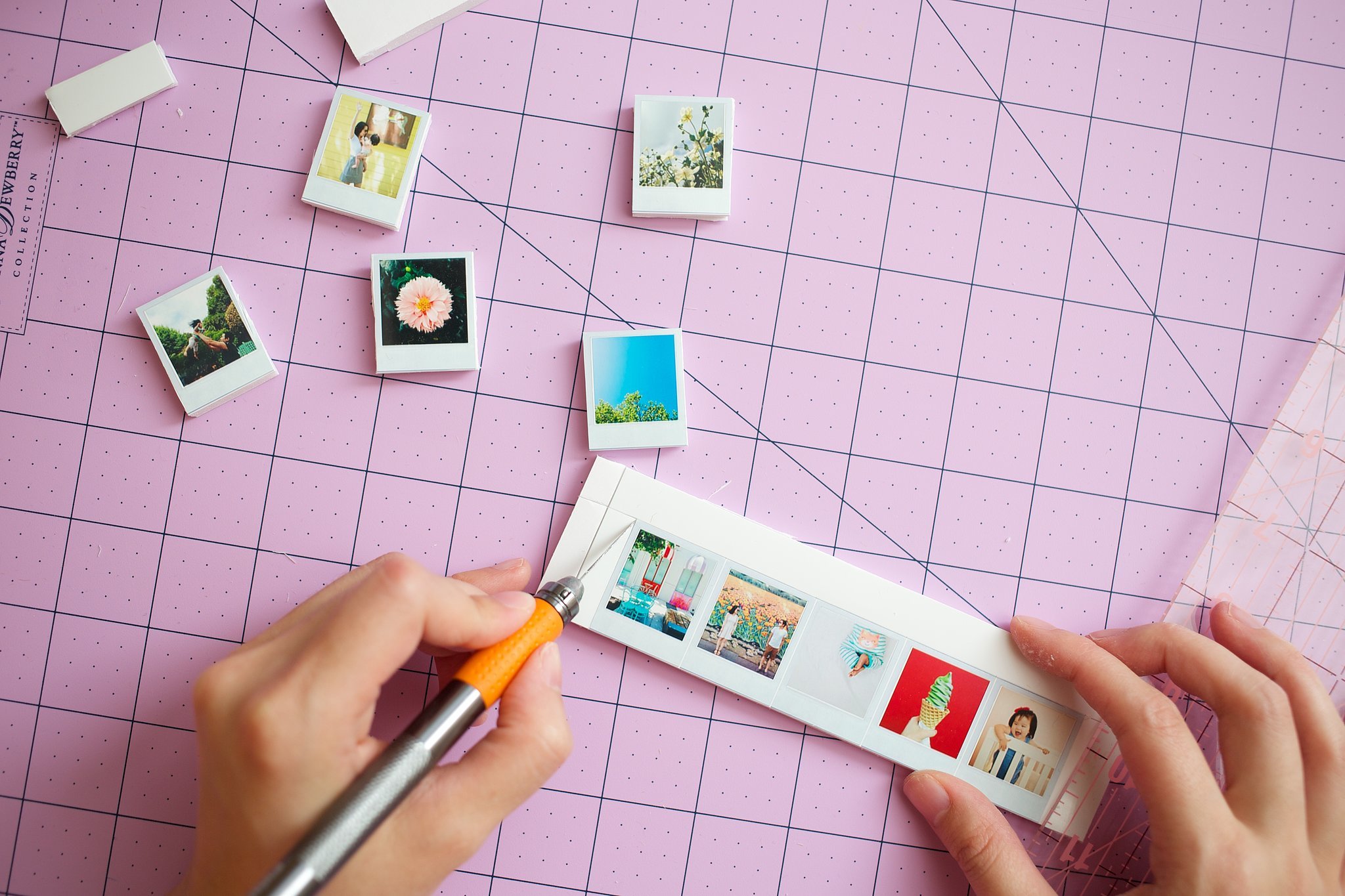 Step 3
Apply a light, even coating of Spray Mount on the back of your photo and adhere it to the foam board. Wait 1 to 2 minutes for the adhesive to dry.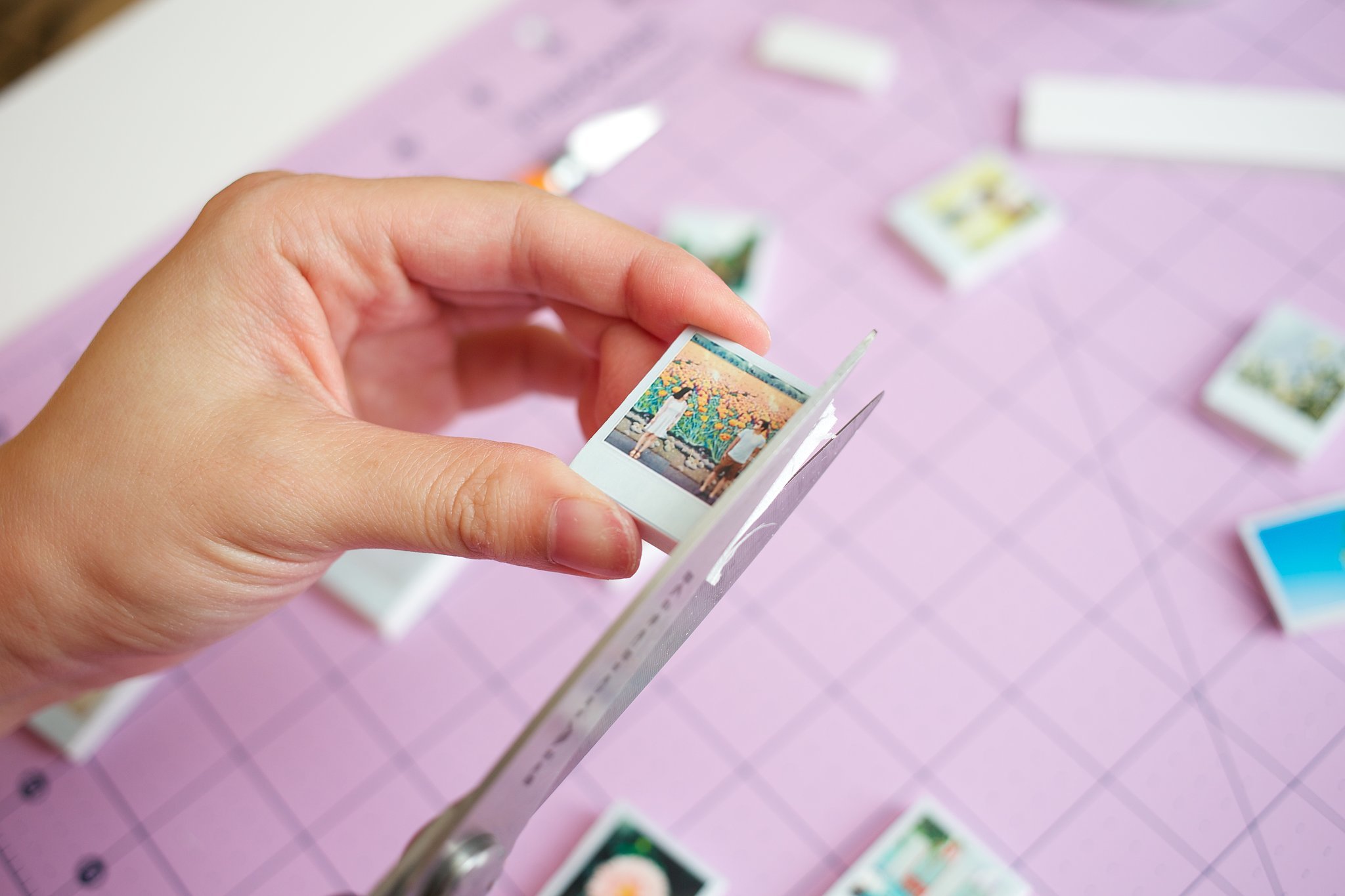 Step 4
Use the X-Acto knife and ruler to cut out each Polaroid frame. If you're not using the template, the Polaroid frame should measure 1.15 by 1.4 inches. The ruler is essential if you're looking for clean, straight edges.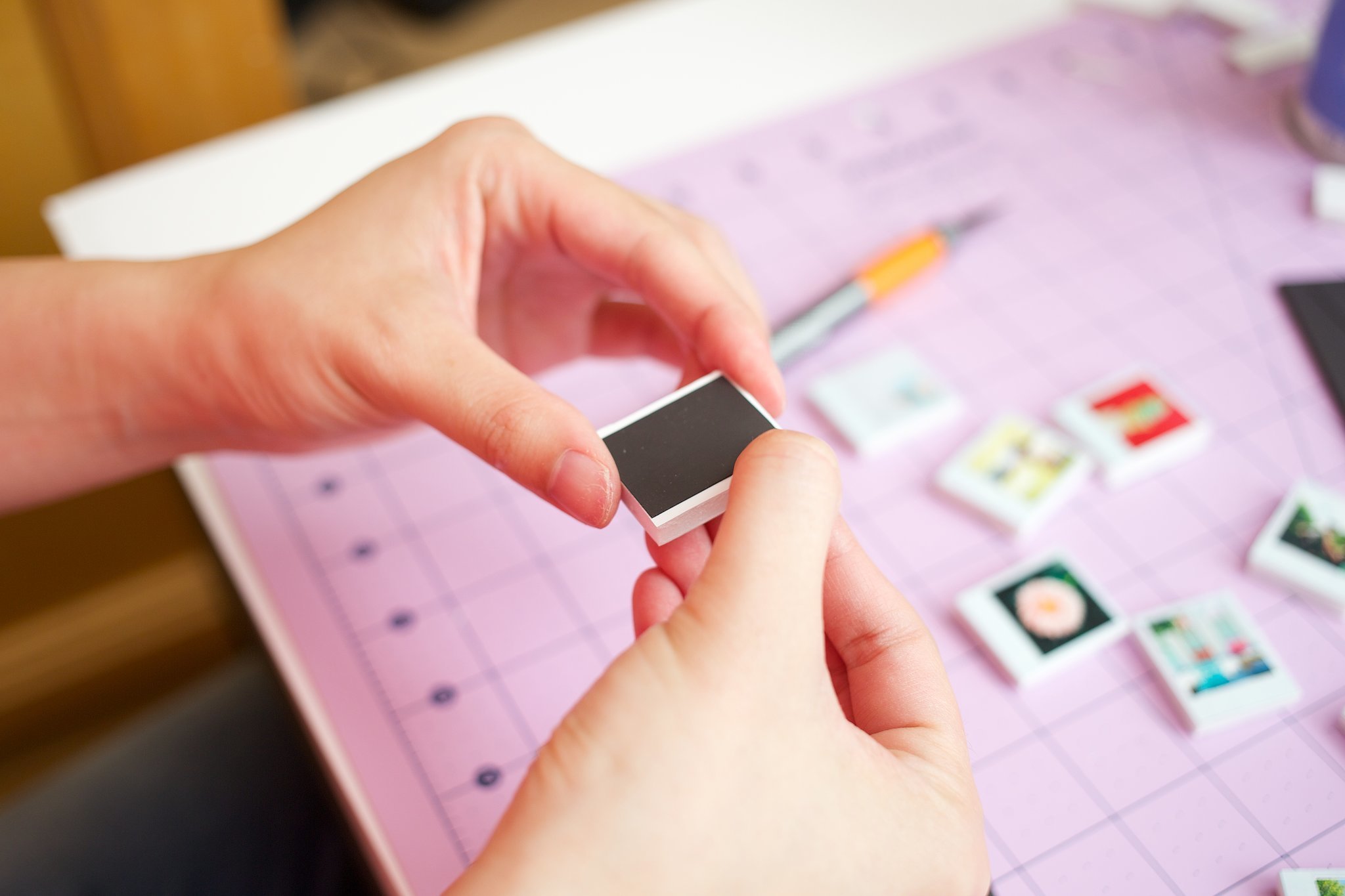 Step 5
If your X-Acto knife is a bit dull, you may notice some excess foam around the edge of your frames. Use scissors to trim off the excess material.
Step 6
Cut the magnetic strips to roughly the size of each frame. Adhere the magnets to the back of the frames.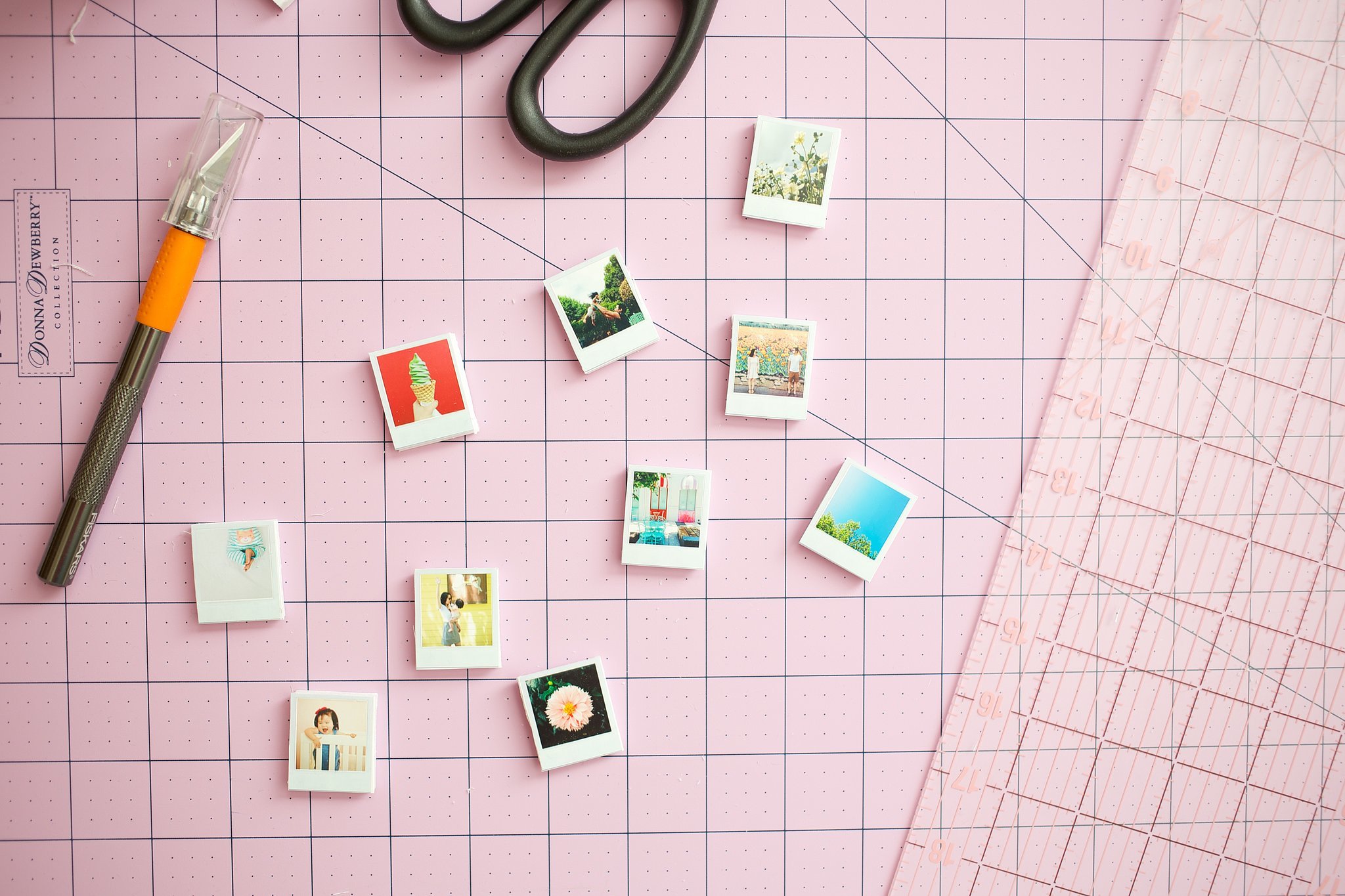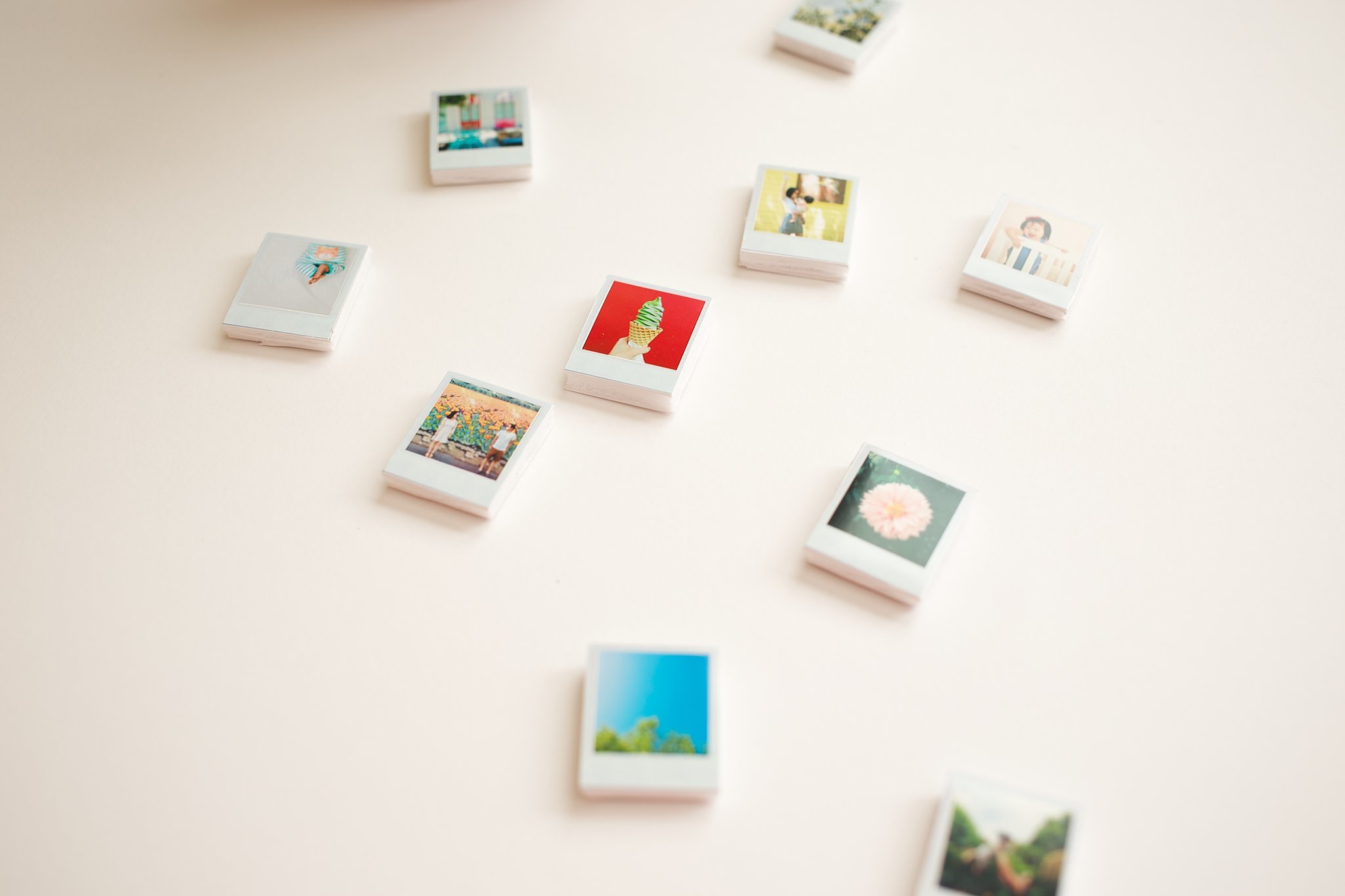 There you have it! Within a matter of minutes you'll have these miniature works of art ready for display throughout your home or office.