DIY Shower Scrubbing Wand
Refresh Your Shower in Seconds With This Cleaning Hack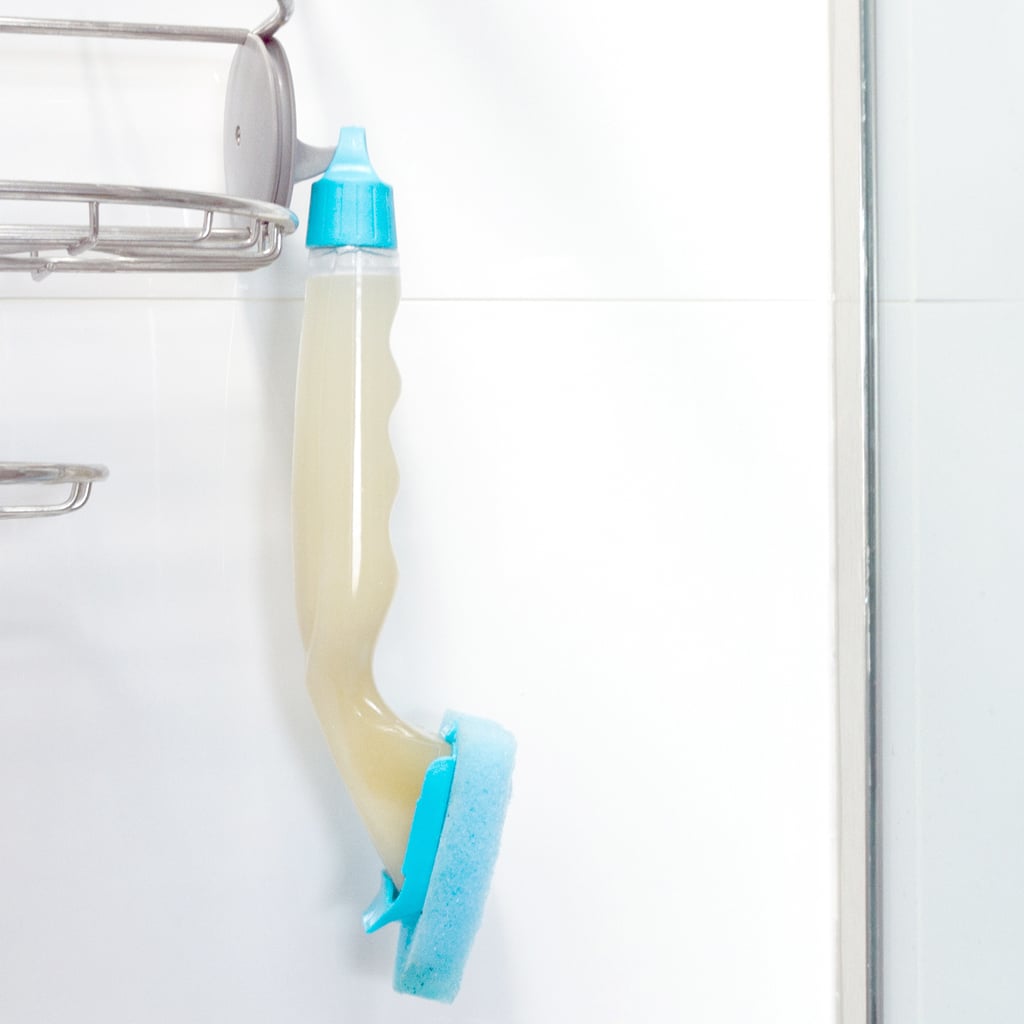 Make your shower the best place in the house with this easy cleaning hack that keeps glass shower doors and tiles free of hard-water stains and mildew. Made with natural ingredients that leave your bathroom fresh, this DIY shower-cleaning wand is also a quick way to keep your shower sparkling. Head to the dollar store for a handled dish scrubber, and you're ready to get rid of watermarks.
What You'll Need:
Handled dish soap scrubber
1 tablespoon dish soap
1/4 cup vinegar
Essential oil (optional)
Directions:
A handled dish soap scrubber holds the cleaning solution and hangs in easy reach right in the shower, making it so much better than a spray bottle and sponge. Add the dish soap and vinegar and give a swirl. We used DIY citrus spray, which adds a touch of fresh scent. Or you can add a few drops of your favorite essential oil to the mix.
Top the end of the scrubber with water and screw on the top. The dish soap breaks through grease and stains while the vinegar naturally disinfects and cleans. Simply scrub over shower tiles and doors then rinse for a fresh shower. Hello sparkle!