DIY Wrinkle Release Spray
Bye, Bye Iron! DIY Wrinkle Release Spray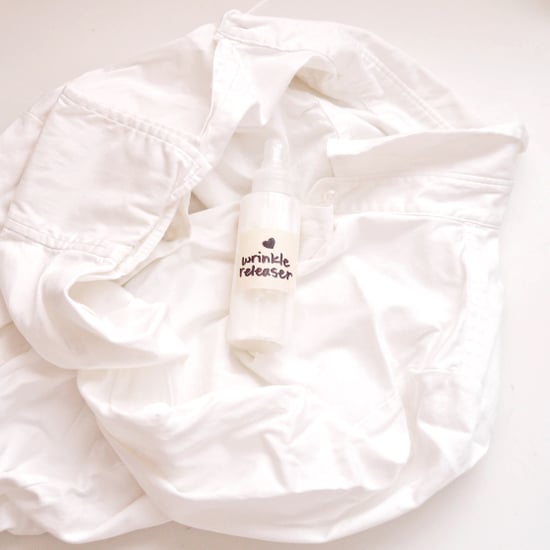 Next time you've got a wrinkly shirt, mix up this quick and easy chemical-free wrinkle release spray instead of reaching for your iron. This helpful idea is all over Pinterest, and we totally admit to having some serious doubts. After putting it to the test, we were a bit surprised by the results.
Keep reading for the directions.
What You'll Need:
Spray bottle
1/4 cup water
1/4 cup vinegar
1/4 cup conditioner
Hanger or dryer
Directions:
Mix together the ingredients in a spray bottle, screw on the top, and shake to distribute. The vinegar and conditioner work together to help release wrinkles by softening the fabric. And the conditioner totally cancels out any vinegar smell.
Lightly spritz over wrinkles, and then pop on a hanger, gently pulling fabric taught. Hang in a sunny spot for a few minutes while you're getting ready or toss in the dryer for a minute. The spray goes to work instantly, smoothing out creases before things are even completely dry.
And just like that, wrinkles are gone! Give your wrinkle-free shirt a quick shake, and it's ready to wear.