Damac Properties Launches Inverted Villas at Cityscape Dubai
These New Dubai Villas Flip the Idea of a Traditional Home on Its Head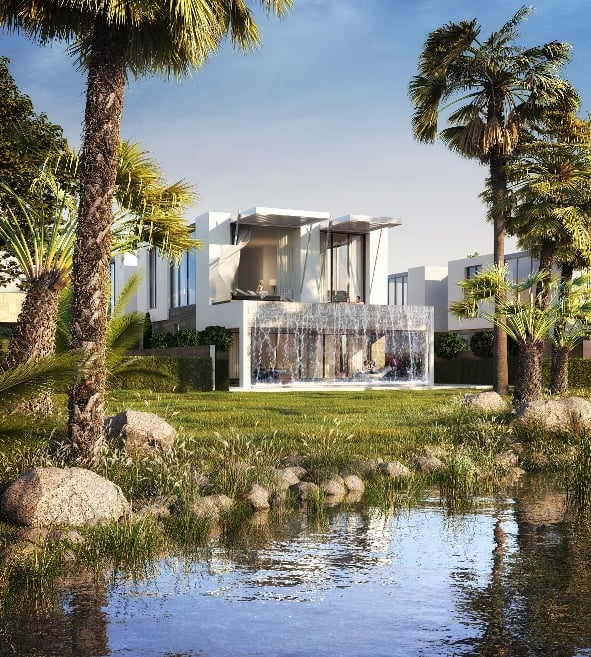 In recent years the UAE property market has seen the launch of the likes of floating villas to the Emirate. And now Cityscape Dubai has announced the arrival of a style of home that's a little out of the ordinary.
Introducing "inverted villas"… a concept by Damac Properties' XV Villas at Akoya which ensures residents get the most out of the dazzling views the city has to offer. Located at its flagship golf course, those inside can expect to look out on a super green landscape and glimmering lake.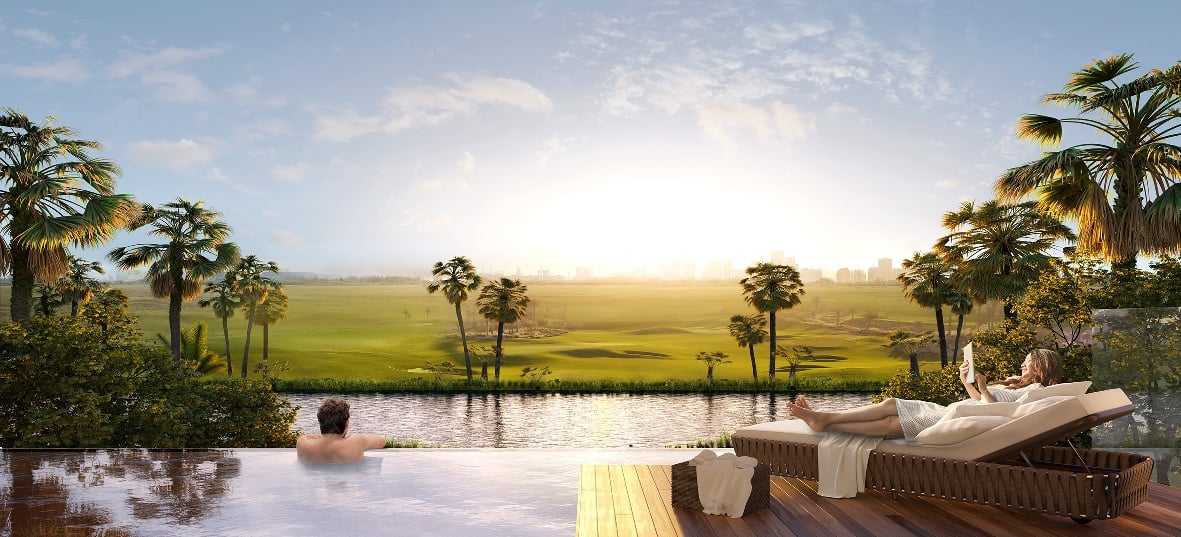 "This layout revolutionizes the functionality of the first floor of the villa and rather than being reserved for sleeping spaces, we wanted to think out of the box and fully leverage the magnificent views of the golf course in areas of the home that most time is spent in," said Ziad El Chaar, Managing Director of Damac Properties.
"Today's investors are very selective and demand homes that suit their lifestyle and offer the most convenience in a beautiful setting. We conceptualized this design after drawing on the key features that distinguish luxury properties from the rest and ensure they are put to maximum use.
"In XV Villas at Akoya, we have redesigned the villa 'as we know it' and introduced a new concept and layout that investors will find attractive and exclusive, whilst enjoying green spaces and the tranquil sounds of nature."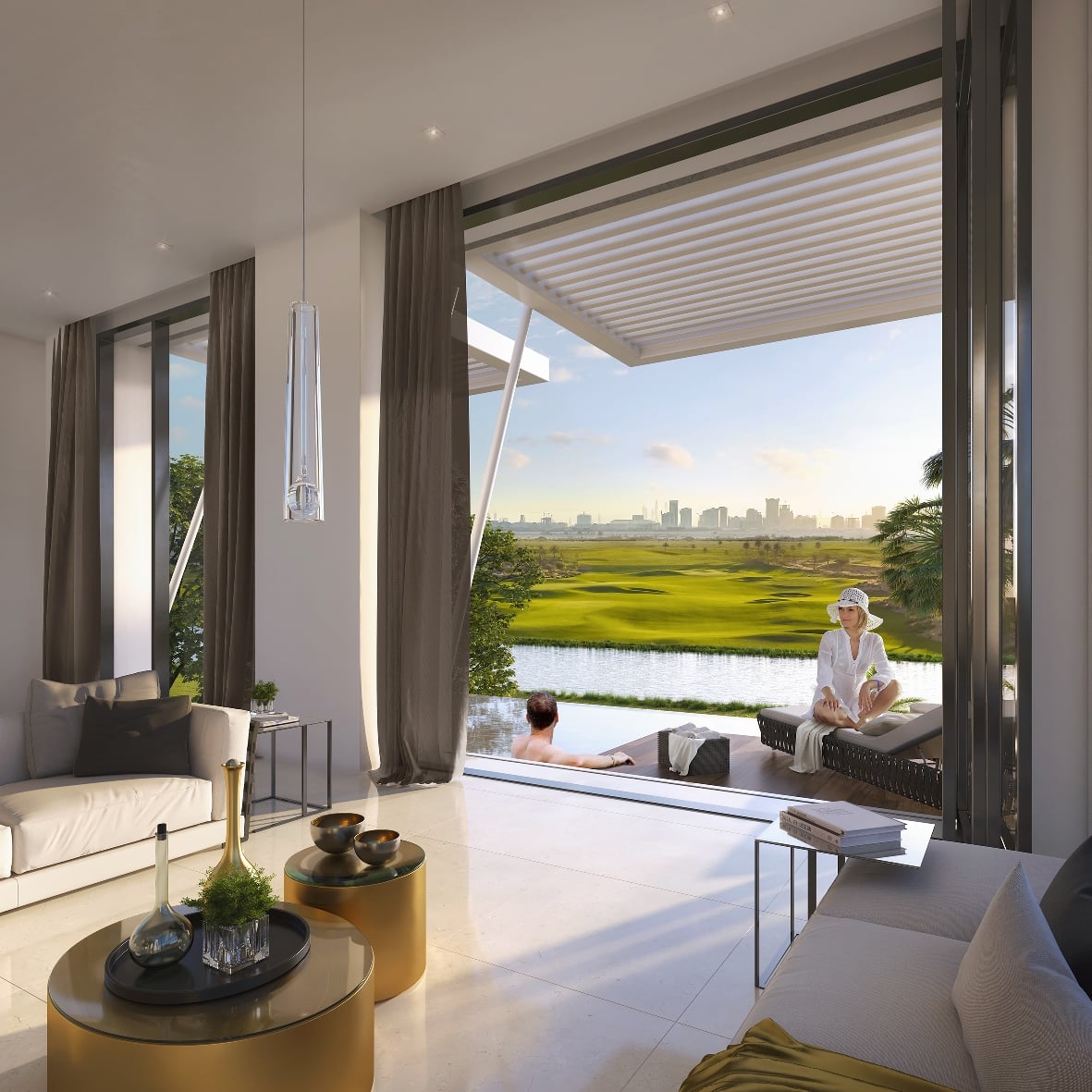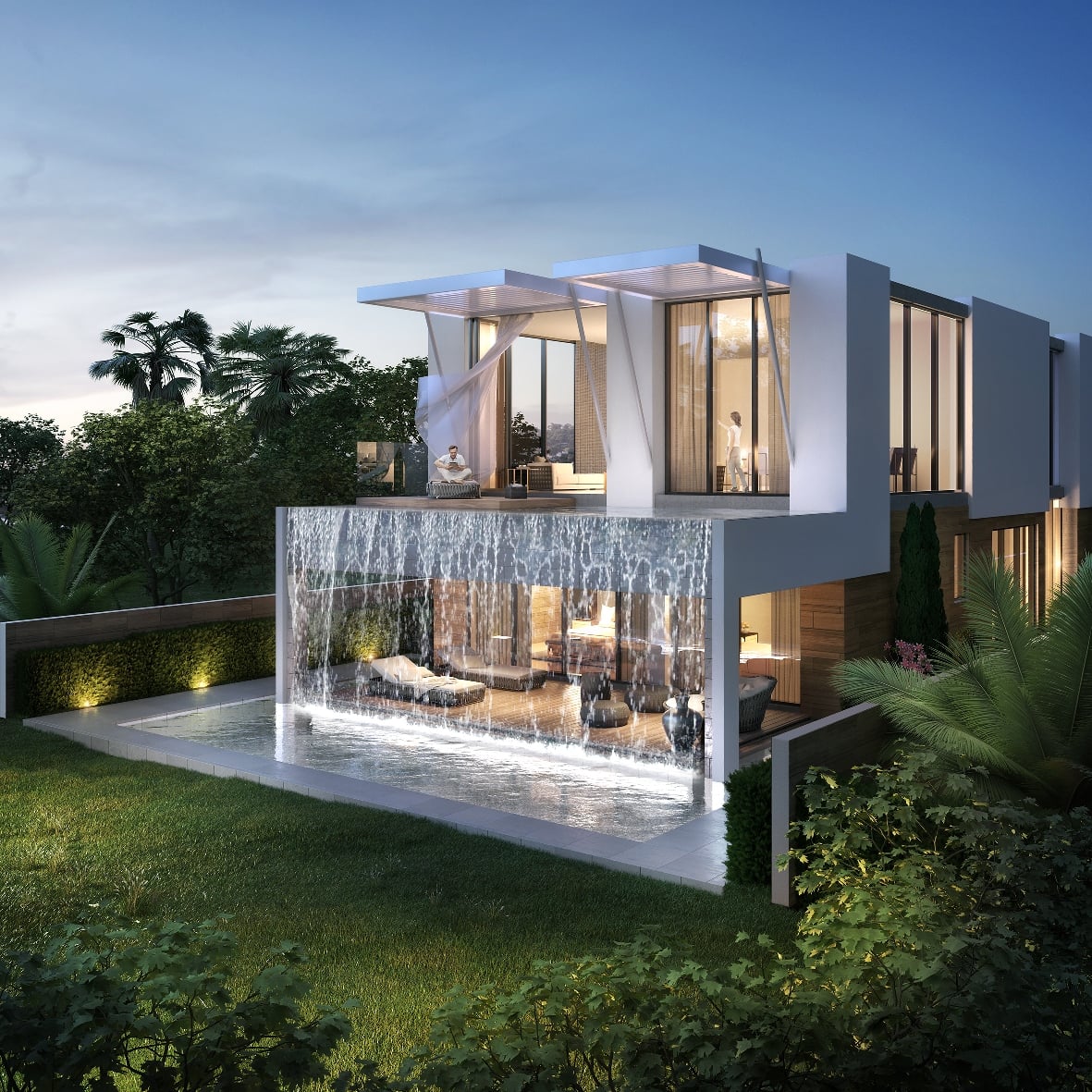 It's not only the the views from the properties that everybody should be excited about; when looking at the new homes spectators get great views of a cascading waterfall feature that comes from the first floor swimming pool.
The 18-hole, par 71 championship course was designed by 2016 Olympic Games course architect, Gil Hanse and residents will benefit from a 30,000-square- foot clubhouse, luxury spa and wellness facilities, shopping and entertainment, dining, an outdoor cinema, plus schools and childcare services.
Now where can we sign up?
The team recently announced Aykon Dare, where adrenaline junkies can walk along the edge of a skyscraper while harnessed of course. Check out the video below.