Deliveroo Reducing Plastic Use With Opt-in Cutlery Feature
Now You Have to Opt-in to Receive Cutlery on Deliveroo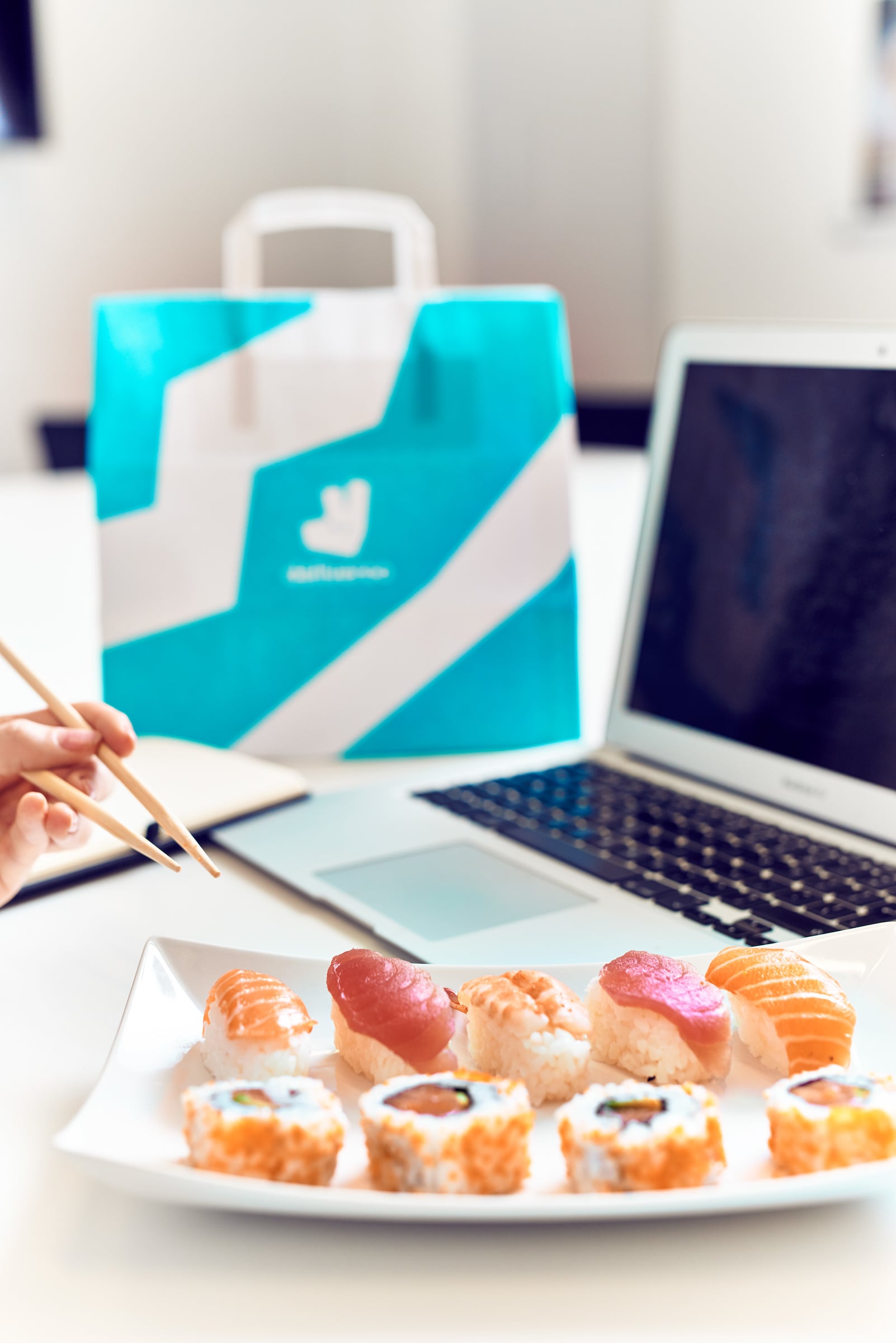 Anyone who's a food delivery devotee probably swears by Deliveroo. Now the global online food delivery giant and a UAE favorite is getting major kudos for trying to reduce plastic waste from their business.
In the United Arab Emirates, the company, which launched its service in 2015, has partnered up with the leading conservation organization, Emirates Wildlife Society WWF, to turn its business into a leader in sustainable food delivery.
Now, across the UAE, customers have to opt-in for cutlery on their orders. Using the app, customers can just slide the button at checkout to add cutlery and, voila! You've done your environmentally responsible part for the day.
This is pretty huge for the leading non-profit food delivery company: Founded in Britain in 2013, it's the first time that a company of its size in the industry has taken such an initiative. What's more, they plan to roll out the same "no cutlery" option across all 12 of its markets around the world.
In 2016, the company grew by 650 percent and currently, it's available in 130 cities and works with 20,000 restaurants.
According to the annual food and beverage report made by KPMG (one of the world's biggest auditors) last year, every three in four people in the UAE order takeaway or have food delivered, at least once a week, according to Arabian Industry.
Can you imagine if just half those people opted to not use cutlery? The amount of plastic waste that would be reduced is mind-boggling.
In fact, at trial all restaurants in the UAE saw plastic usage decrease and 85 percent saw it drop by over 50 percent. In the UK 86 percent of customers don't ask for cutlery in their order.
It comes after Jumeirah Restaurant Group was just one of the big brands to drop plastic straws.