Discovery Channel Shark Week Exhibition at Dubai Mall
Dubai's Coolest New Attraction Might Just Be Your Worst Nightmare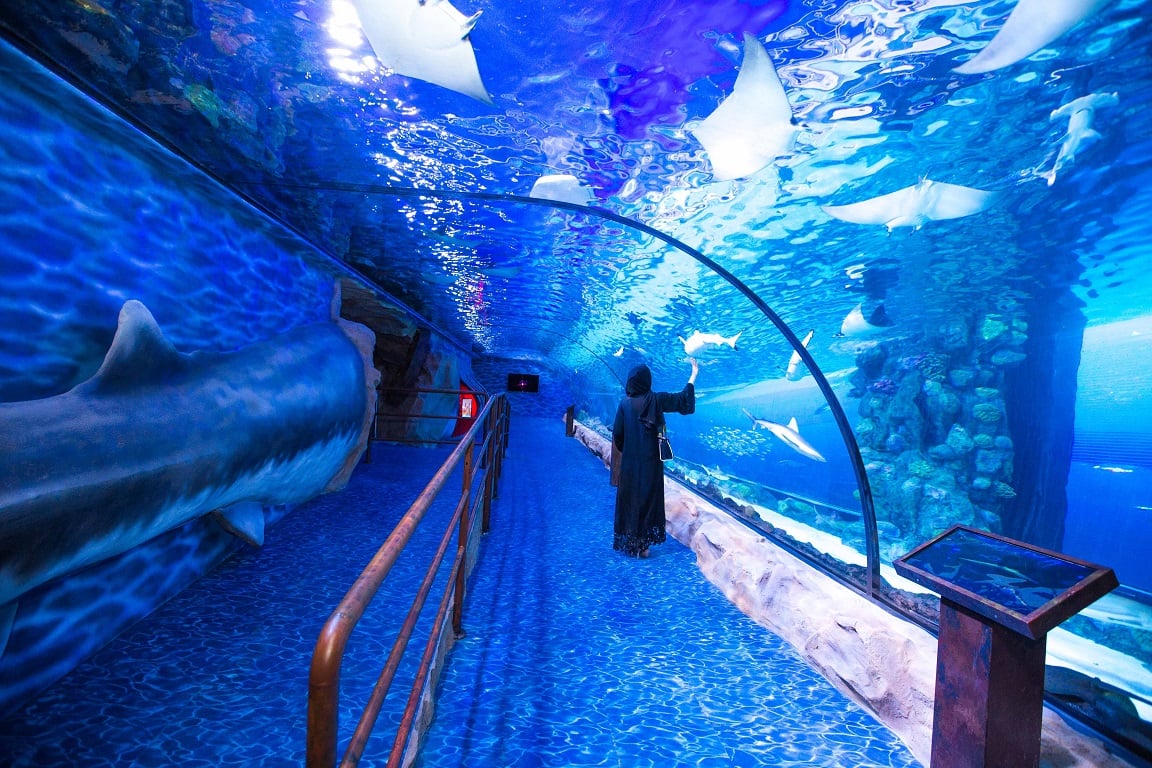 Whether you have an irrational fear of them or not, there's no denying that sharks are creatures to be enthralled by. And now people living in and visiting Dubai will be able to get more up-close-and-personal than ever before to the fish.
Dubai has just launched the world's first ever Discovery Channel Shark Week exhibit. Visitors can expect to find out all there is to know about Hammerhead, Bonnethead and Devil Ray sharks when they visit the Dubai Aquarium and Underwater Zoo.
"This exhibition is a key facet of our commitment to shark conservation along with our other initiatives such as the shark artificial insemination program we inaugurated in 2015," Paul Hamilton, General Manager and Curator said in a statement to media.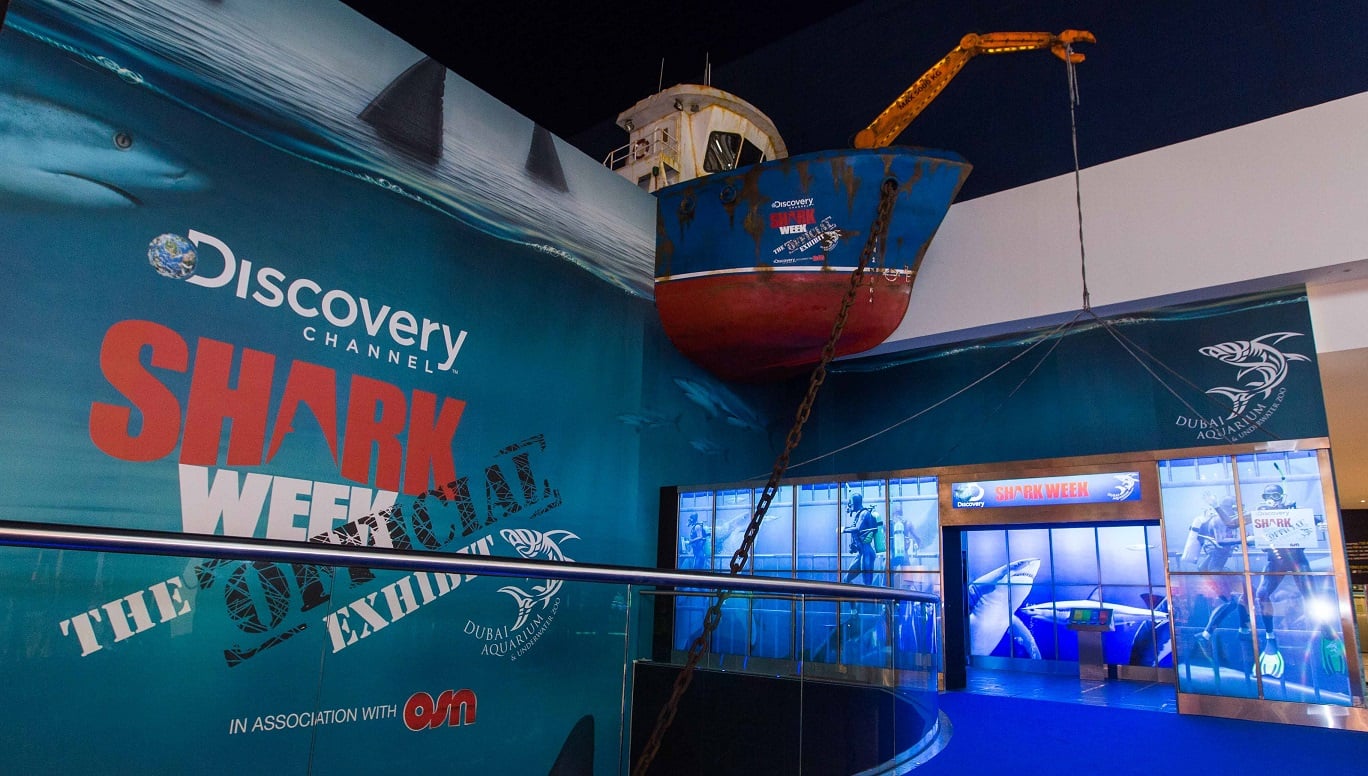 The experience at The Dubai Mall starts in the world's first interactive digital shark cage which displays a scene of Great White sharks circling a cage of divers on the outside. Once inside, guests will find themselves at the center of the shark dive. The main exhibit allows people to choose their favorite shark species to swim on the LED background. It means the zoo will also now be home to the likes of Scalloped Hammerhead Sharks, Sandbar Whalers, Blacktip Reef Sharks and Bonnethead Sharks.
Look out for new documentaries on the Discovery Channel (available on OSN) from August 28.
For more information, visit www.thedubaiaquarium.com.

Guess who's at the #DubaiAquarium experiencing the first permanent Discovery Channel #SharkWeek exhibit? @nouraldin1 pic.twitter.com/ZjcL2PFS1M

— Dubai Aquarium by Emaar (@DubaiAquarium) July 22, 2016
We're happy to see @thewolfofrealestateofficial & his daughter enjoying the Discovery Channel #SharkWeek exhibit! pic.twitter.com/V2rdznuuj6

— Dubai Aquarium by Emaar (@DubaiAquarium) July 22, 2016
This is the first #DiscoveryChannel #SharkWeek live exhibit in the world, right here @DubaiAquarium pic.twitter.com/RtC1HQY8dc

— Downtown Dubai (@MyDowntownDubai) July 21, 2016
The Discovery Channel #SharkWeek exhibit is now open! Check it out now and enjoy a wonderful experience. pic.twitter.com/8ZrE3c8qII

— Dubai Aquarium (@DubaiAquarium) July 21, 2016
Image Source: Dubai Underwater Zoo & Aquarium