Donald Trump's Ramadan Message 2017
Donald Trump's Ramadan Message Is Wrong in So Many Ways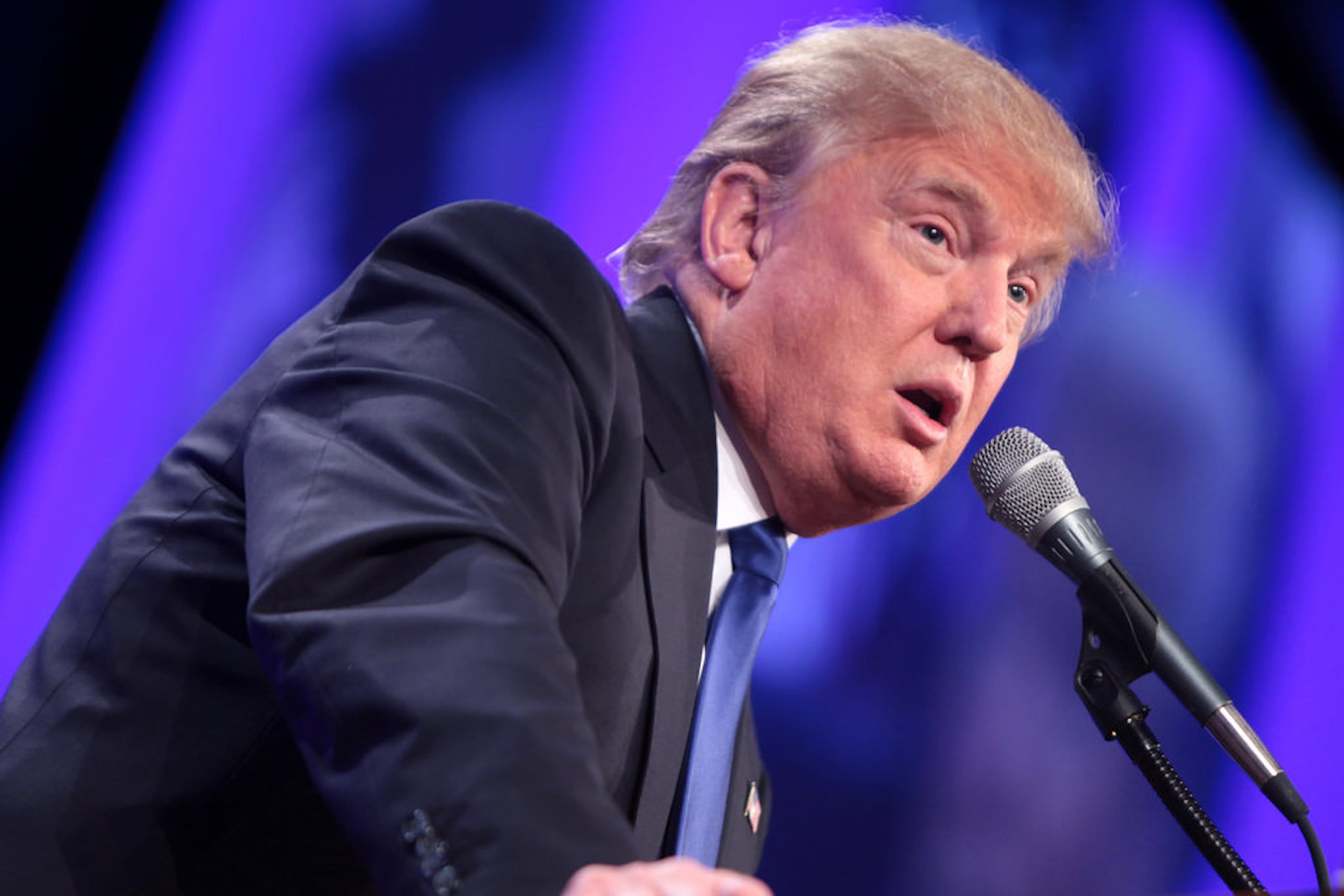 It's typical for US presidents to address the nation at the start of Ramadan. Though his presidency has been marred by anti-Islam rhetoric, a claim that "Islam hates us," and even the initiation of a travel ban on people from Muslim-majority countries from entering the US, the start of the Holy Month gave Donald Trump the chance to deliver a statement of peace and inclusion. In a move that surprised no one, Trump strayed away from decades of tradition and took the opportunity to speak of terrorism instead.
Rather than expressing solidarity with those of other faiths, as President Obama did last year when he reiterated the country's duty and commitment to welcoming refugees and immigrants, acknowledging Muslims who "may not be able to observe Ramadan from the comfort of their own homes this year," Trump took a step in the opposite direction.
"This year, the holiday begins as the world mourns the innocent victims of barbaric terrorist attacks in the United Kingdom and Egypt, acts of depravity that are directly contrary to the spirit of Ramadan," the White House statement reads, adding that "such acts only steel our resolve to defeat the terrorists and their perverted ideology."
Not even President George W. Bush, who addressed the nation only months after the September 11 terrorist attacks, mentioned terrorism or extremism, and instead, focused on how diverse America's Muslim community is, with members serving "in every walk of life, including our armed forces."
Parts of Trump's speech read like a lecture to Muslims: "At its core, the spirit of Ramadan strengthens awareness of our shared obligation to reject violence, to pursue peace, and to give to those in need who are suffering from poverty or conflict," he said, and even the terms he used to address America's Muslim community.
"On behalf of all Americans," he began, "I would like to wish all Muslims a joyful Ramadan." Speaking for "all Americans" to "all Muslims" positions "Muslims" and "Americans" as two distinctly separate groups that do not overlap, when in fact there are over 3 million Muslims living in the United States. Throughout the speech, he speaks to "the many Muslims in America," as opposed to referring to them as "Muslim-Americans."
In another move that strays from tradition, Trump has yet to announce whether the White House will host an iftar dinner, though Secretary of State Rex Tillerson has declined to host a Ramadan event at the Department of State. This will be the first time in over two decades that the Department of State will not hold an Iftar or an Eid celebration...but would anyone really go if they did?
Image Source: Flickr user Gage Skidmore