Dubai Creek Tower Sculpture
You Can Now See a Sculpture of the Dubai Creek Tower at the Dubai Mall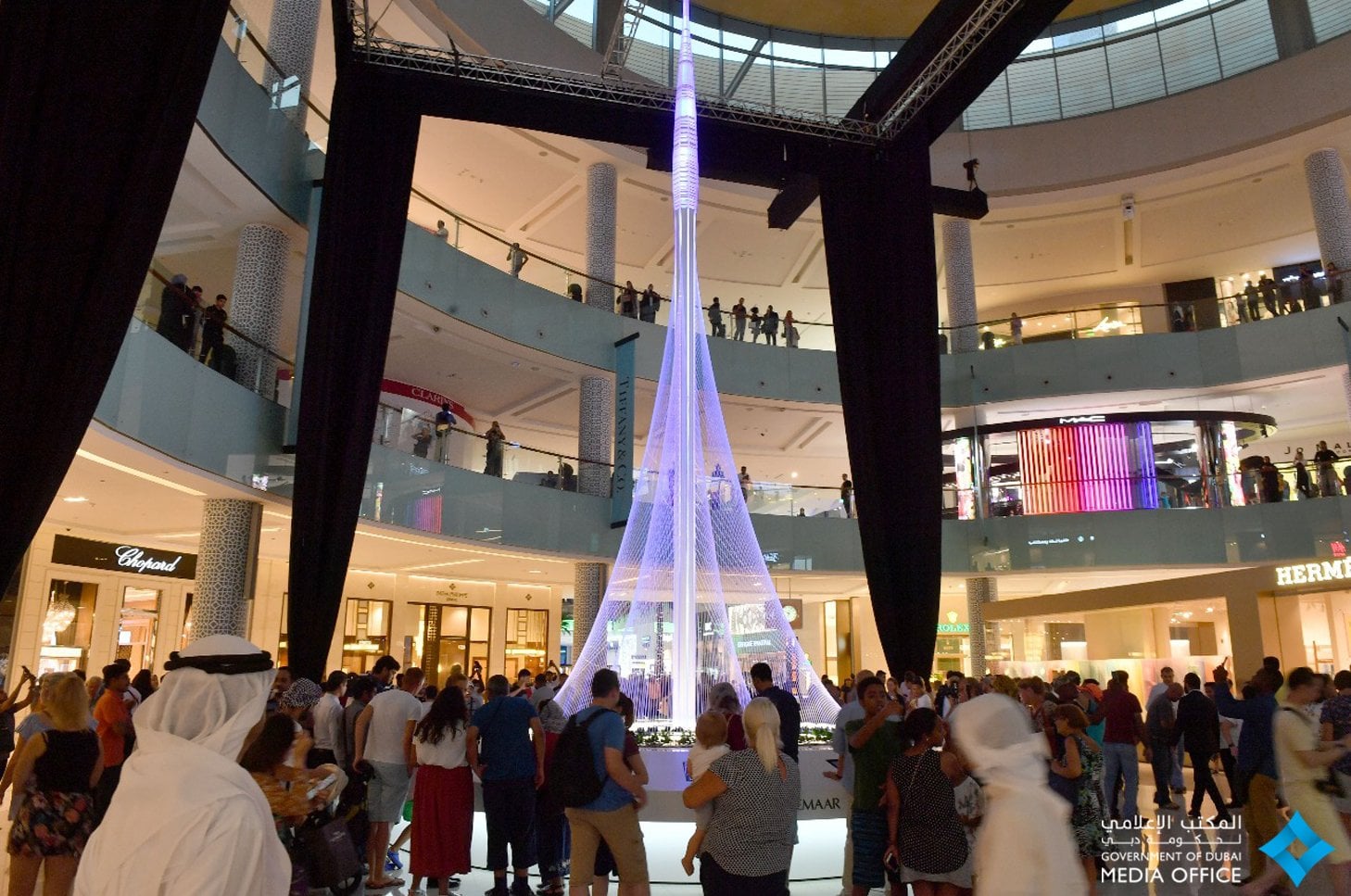 A large sculpture replica of the Dubai Creek Tower has been revealed, and its pretty incredible!
Unveiled by Sheikh Mohammed bin Rashid yesterday at the Dubai Mall, The National reports that it's "made of aluminum and 3D-printed cladding elements, weighs 3,000kg, and took more than 4,000 hours to be completed." It can be viewed in the Grand Atrium at the Dubai Mall.
Once the actual building is completed, it's set to be taller than the Burj Khalifa and will have the world's tallest observation deck. Located near Ras Al Khor National Wildlife Sanctuary, the design of the building is inspired by the lily flower and resembles a minaret.
صور: محمد بن راشد يتابع عرضاً ضوئيا وصوتياً على المجسم الضخم لبرج خور دبي في #دبي مول pic.twitter.com/7U3ymHKYso

— Dubai Media Office (@DXBMediaOffice) July 31, 2017
It's not just a tall building though: Dubai Creek Tower will have residential and commercial space, 22 hotels, and 11.16 million square meters of retail space!
One of the building's most interesting properties are its cables, which will stretch all the way from Dubai to Abu Dhabi.
Dubai's really outdone itself this time! Learn more in the video below, and head to the mall for a preview of this unprecedented project!