Dubai Fountain and Laser Show January 2018
The Dubai Fountain and Laser Shows Are Canceled Until Wednesday – Here's Why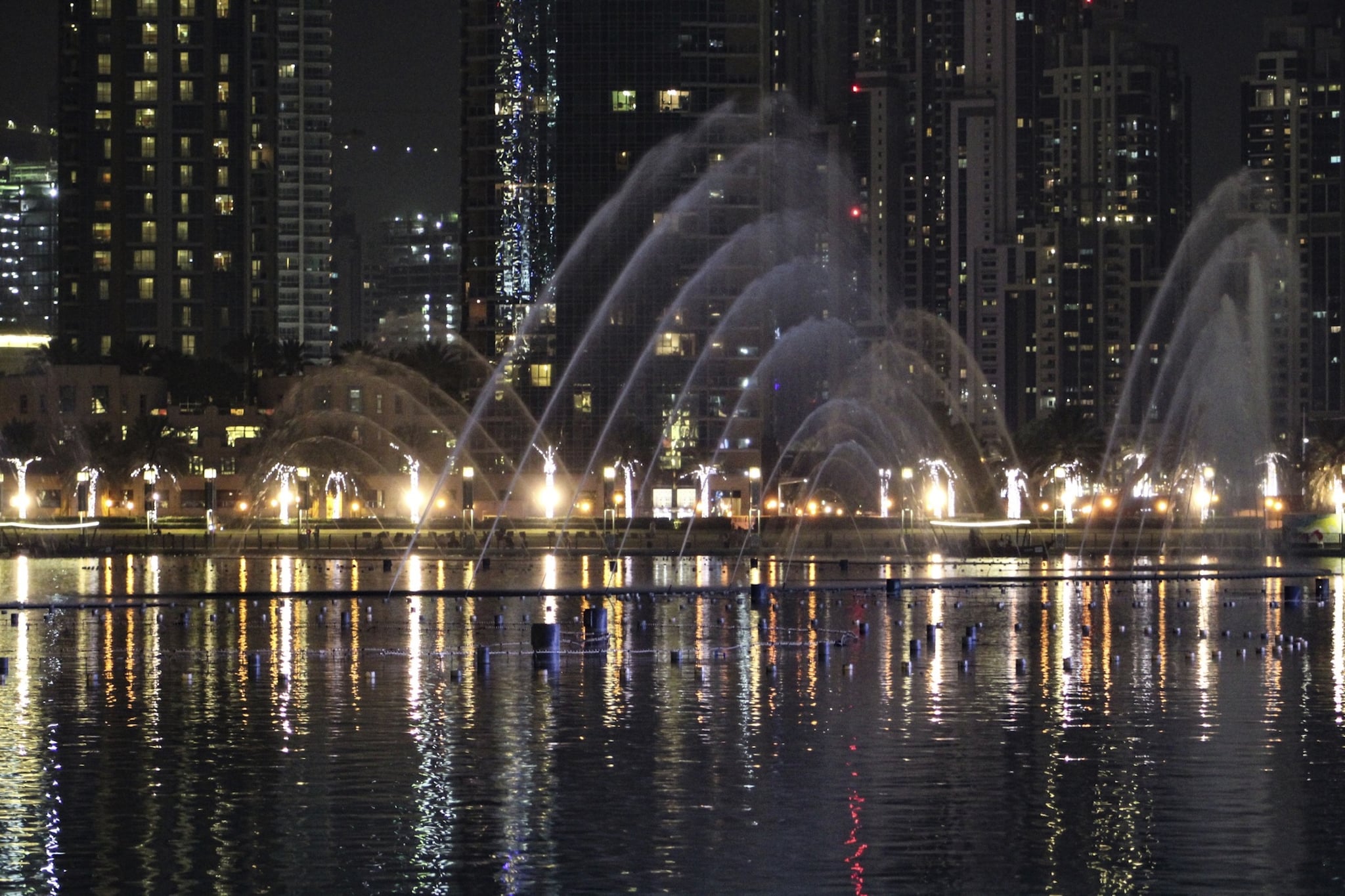 Sheikha Hessa bint Mohammed bin Khalifa Al Nahyan, the mother of Sheikh Khalifa bin Zayed, the President of the UAE, and the first wife of Sheikh Zayed bin Sultan, founding President of the UAE, passed away earlier this week.
News of her passing was announced by The Ministry of Presidential Affairs, and a statement was issued about the occurence: "In the name of Allah, the Merciful, the Compassionate, with the hearts of believers in the judgment of God and his destiny.
"His Highness Sheikh Khalifa bin Zayed Al Nahyan, the President of the UAE, mourns the death of Her Highness the late Sheikha Hessa bint Mohammed Al Nahyan, who moved on to her Lord today."
The Ministry declared a three-day-long mourning period in the country beginning on Sunday morning.
As part of the period of mourning, most live entertainment has been canceled, and classical music will be played on the radio. All flags in the country will remain at half-mast throughout the period.
Additionally, the Dubai Fountain and laser shows will be suspended through Tuesday evening, with regular timings expected to resume on Wednesday.
The country has not witnessed a period of mourning since 2004, when Sheikh Zayed, the UAE's founding father, passed away. In recognition of his passing, the period of mourning was 40 days long.