Dubai Frame Closed January 29 and 30
You Can Visit the Dubai Frame-- but Not For the Next 2 Days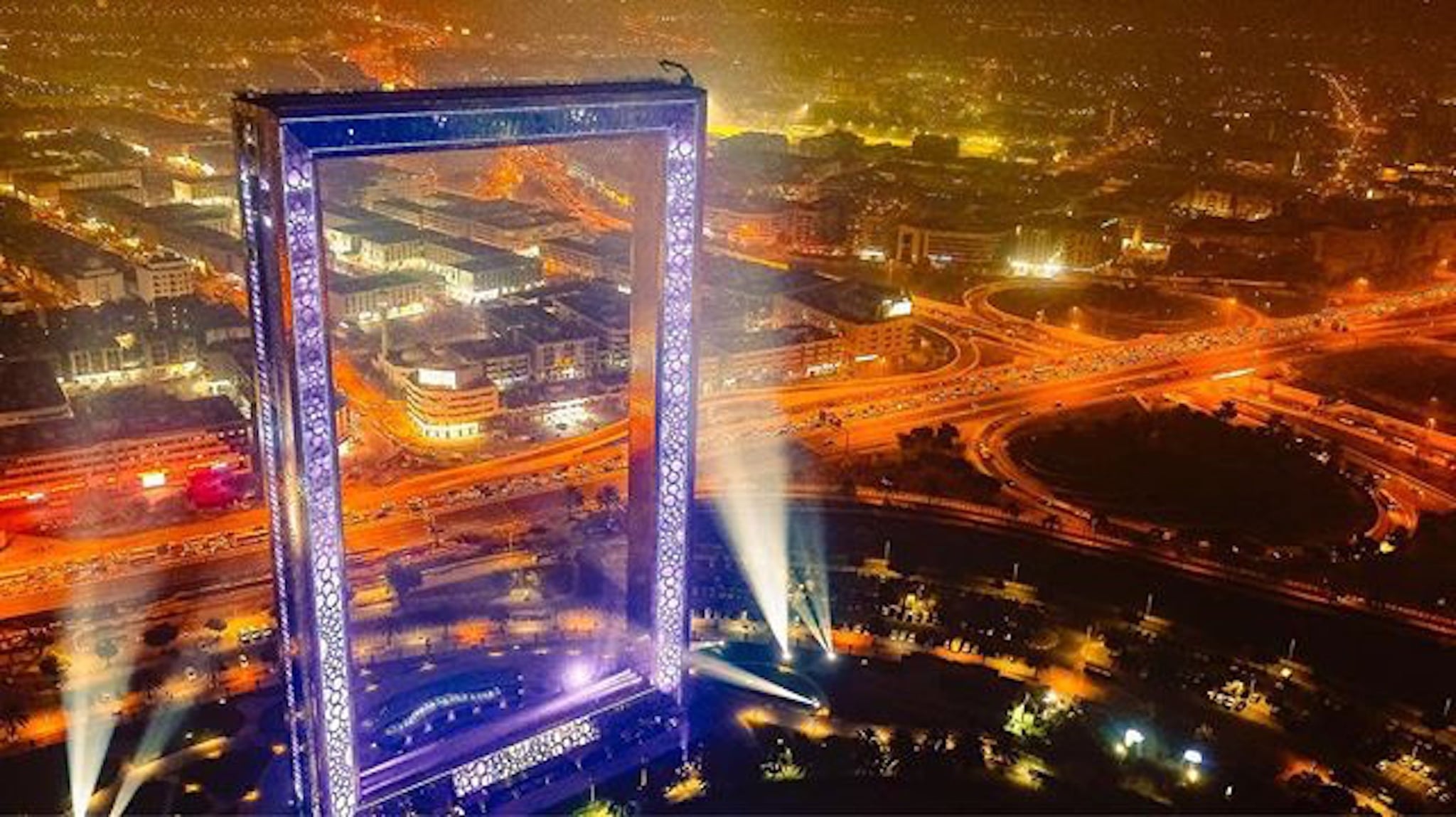 The Dubai Frame, which came under fire last year for a dispute with the architecture, faced a number of delays, but it's finally ready for visitors and you're going to want to check Dubai's newest attraction out right away.
The frame, which is called Berwaz in Arabic, is made of two 150-meter-high towers that are connected by a 93 meter bridge at the top. Standing on the bridge, you get a view of both Downtown, as well as the older part of the city.
While it's certainly one of Dubai's hottest new attractions, potential visitors are going to have to wait until Wednesday to check it out.
Officials at Dubai Frame announced on Monday that the destination is so popular that tickets are sold out today (January 29) and tomorrow (January 30). "Kindly note that we are sold out on the 29th and 30th January. We will resume welcoming you again on Wednesday 31st of January. Thanks for your cooperation," they wrote in an Instagram post.
For those who do want to check out the attraction, tickets cost AED50 for adults, and AED20 for kids, and can be purchased here. Clearly, they're selling quickly, so buy yours ASAP!