Dubai Frame Opening November 2017
Take a Look Inside the Dubai Frame Before the Grand Opening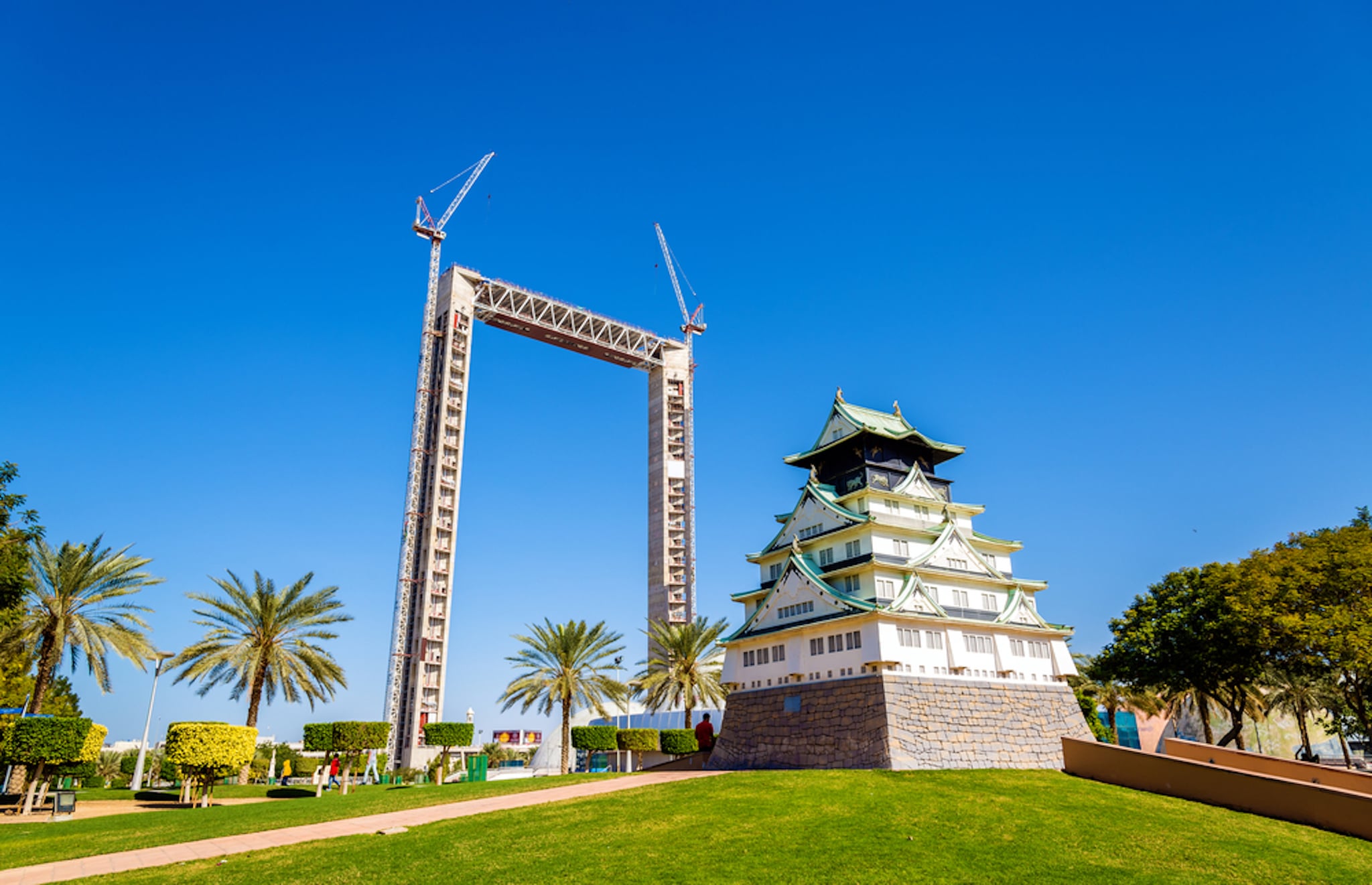 The Dubai frame is set to be completed before the end of November, but until then, Dubai Municipality is offering people a glimpse inside with a new video.
The new structure, which is comprised of two thin towers that are connected by a bridge 150 meters off the ground, frames the city, allowing people to view old Dubai from the newer part of town and vice versa.
Though construction has been delayed, Dubai Municipality has confirmed that building will be complete by the end of the month and will be open to the public soon after.
"We want to make the most of Emaar's expertise in executing giant projects like Burj Khalifa, the tallest building in the world, in the management and promotion of Dubai Frame," said Hussain Nasser Lootah, director general of the municipality, speaking to The National.
In a video recently posted to Dubai Municipality's Facebook page, Lootah is seen carrying out an inspection tour on Sunday at the Dubai Frame site.
According to Khaleej Times, "Lootah was accompanied with Engineer Dawood Al Hajiri, Assistant Director General for Engineering and Planning Sector, as well as a number of senior officials and engineers in charge of executing the project."
Watch the video below-- and get ready to attend-- doors open before National Day!
تفقّد سعادة المهندس حسين ناصر لوتاه، مدير عام بلدية دبي موقع مشروع #برواز_دبي الذي تنشئه البلدية في حديقة زعبيل ببر دبي للاطلاع والاطمئنان على آخر التجهيزات وعلى سير العمل ومراحل تنفيذه في جولة رافقه فيها المهندس داوود الهاجري مساعد مدير عام بلدية دبي لقطاع الهندسة والتخطيط وعدد من المسؤولين والمهندسين والقائمين على المشروع HE Eng Hussain Nasser Lootah, Director General of Dubai Municipality, visited the location of #DubaiFrame project at Zabeel Park in Dubai, to take a look at the latest equipment and the progress of the project. During his tour, he was accompanied by Dawood Al Hajri, Assistant Director-General for Engineering and Planning Sector and a number of officials, engineers and project managers

Posted by ‎Dubai Municipality بلدية دبي‎ on Sunday, November 12, 2017