Dubai Mall Reel Introduces Barco Escape Panoramic Movies
3 Screens in 1 Room: This Dubai Movie Theater Has Embraced Panoramic Cinema
If you're still watching movies on one screen, it's time to upgrade. The latest movie theater experience to capture film fans is panoramic motion pictures - where you watch a flick across not one, but three screens.
Dubai is getting its first taste of the experience on July 21 when Barco Escape teams up with Reel Cinemas at The Dubai Mall. Movie-goers will be able to watch Star Trek Beyond in a totally new way, with certain parts of it filmed especially to be viewed on a trio of screens. The third installment of the phenomenally sci-fi reboot stars Idris Elba, Chris Pine, Simon Pegg, Zach Quinto and Zoe Saldana.
"Justin Lin's Star Trek Beyond is an epic adventure — truly larger than life," said producer and Bad Robot president J.J. Abrams. "It is especially fitting, then, that we are partnering with Barco to provide an ultra-wide-screen immersive experience using their unique Barco Escape format. This premium format dramatically expands the width of the viewing plane, giving filmmakers an innovative new tool with which to tell stories and audiences an enhanced new way to experience cinema."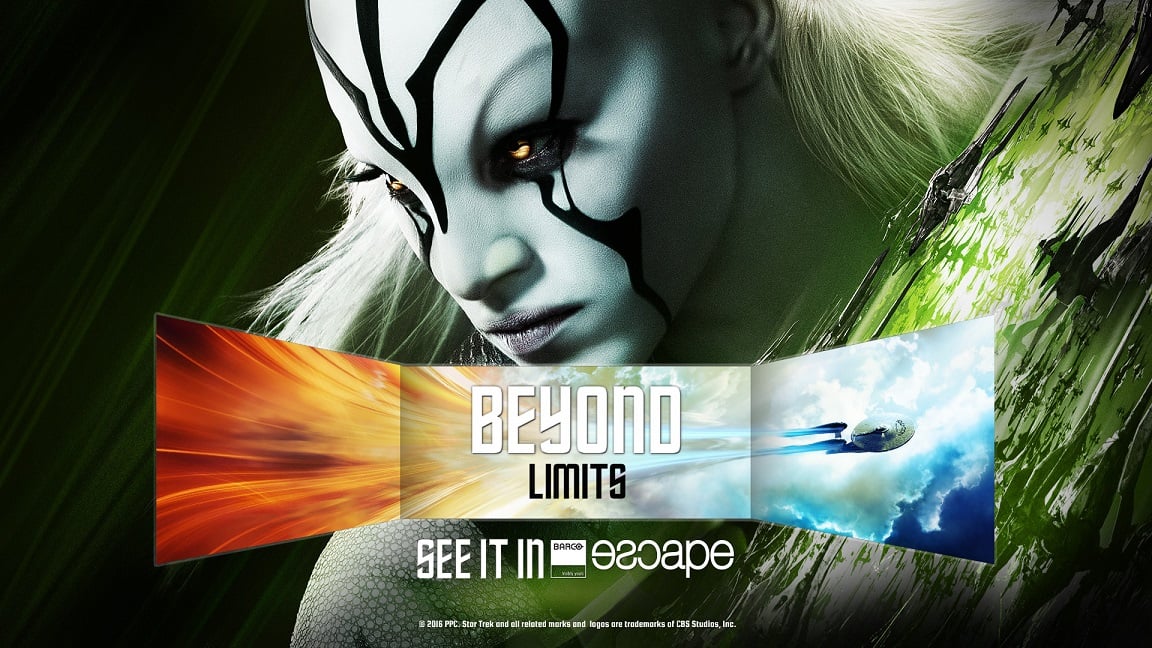 Reel's Dubai Mall location has 22 screens using the Barco Flagship Laser Projectors which will give ticket-holders the highest quality viewing. Josh Hartnett movie 6 Below is the first shot entirely for Barco Escape and will be released later this year.
If you want to be one of the first to experience Star Trek Beyond, which was partly-filmed in the Emirate, get booking!
Image Source: Reel Cinemas