Dubai Metro Timings
Dubai Metro Timings Are Changing, and It's Happening Soon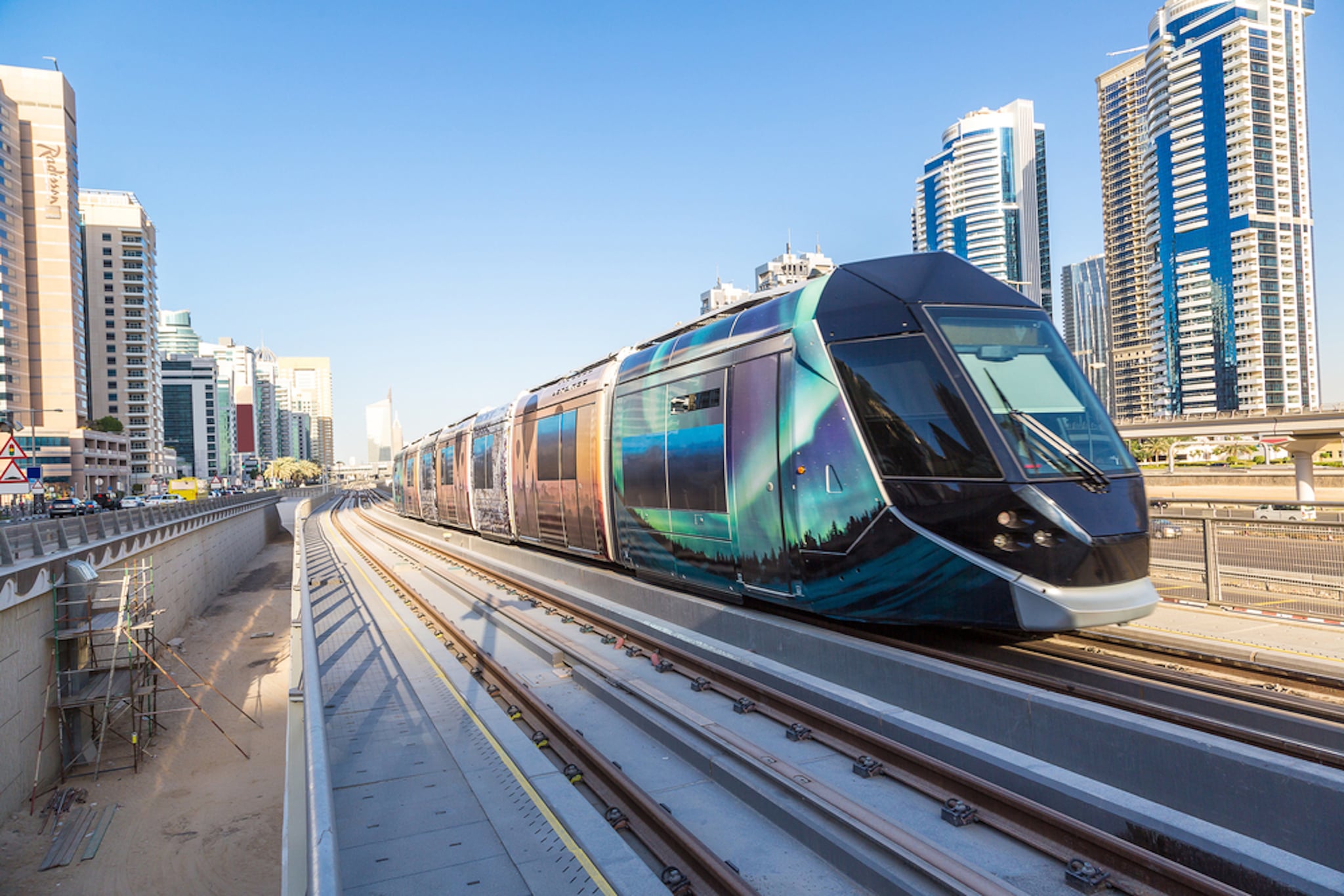 Public Transport Day falls in the UAE on November 1, and the city is pulling out all the stops to reward those who rely on the city's buses, metro systems, and taxis to get around.
To celebrate the annual occasion, the Roads and Transport Authority (RTA) will be giving two frequent riders a prize of AED50,000.
In a competition that began this past Monday, commuters were able to collect points based on where and how often they traveled. On Public Transport Day, the two lucky winners will be announced.
In addition to the two-week long competition, metro and tram timings are changing-- and it's good news for anyone headed out early in the day.
Beginning on November 1, the Green Line will open at 5:30 a.m., which is 20 minutes earlier than it opens now, and the Red Line will open at 5 a.m., 30 minutes earlier than its current opening time.
The tram will begin transporting passengers at 6 a.m.
"We would like to inform the public in general and metro users in particular that the Express Metro service had been improved by deploying trains in six stations, namely: Rashidiya, Rigga, Emirates Towers, First Gulf Bank, Jumeirah Lakes Towers and the UAE Money Exchange," said Mohammed Yousef Al Mudharreb, Director of Rail Operations at RTA's Rail Agency.
"The initiative is part of the RTA's commitment to build a better transit experience for Express Metro."
Whether you're winning a prize or just getting an earlier start to the day, the RTA's new changes are beneficial for commuters across the city!