Dubai Police Have Extra Cannon in Case of Ramadan Emergency
Dubai Police Have a Cannon on Standby in Case of This Emergency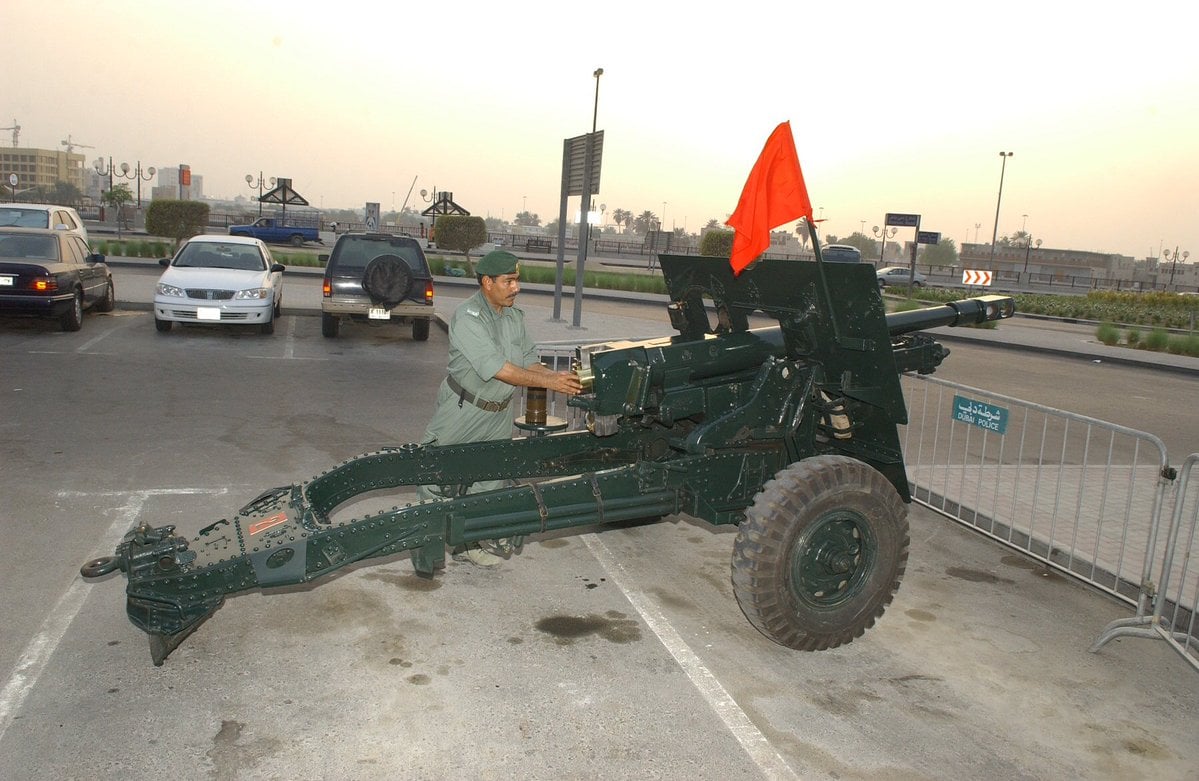 Every day during the period of Ramadan, cannons are being set up by Dubai Police to celebrate the Holy Month. One cannon is fired at sunset before Maghrib prayers, two are fired at the start of the month and two at the end to mark the end of Ramadan and beginning of Eid.
Lieutenant-Colonel Abdullah Mubarak Bin Mosabah, head of the Weapons and Ammunition Department said to Gulf News, "It has been traditional since the 1960s in the city to use cannons to announce iftar every day [during Ramadan]. We have prepared the cannons to locate them in different places in Dubai."
Dubai Police are also a step ahead in case of any cannon malfunction as they ready six cannons, five of which are actually in use and one is used as a backup.
These cannons are placed at Deira prayer grounds, near Al Mamzar Park, Al Karama prayer grounds, Jumeirah Beach Residence and the Burj Khalifa.
Ramadan Kareem!
#DubaiPolice ready Ramadan Cannons

Details:https://t.co/KFWc8g7yyy#News #YourSecurityOurHappiness pic.twitter.com/KPXihJSUfs

— Dubai Policeشرطة دبي (@DubaiPoliceHQ) May 19, 2017
Image Source: Twitter user dubaipolice