Dubai Police Introduces Drones
Dubai's Police Force Just Became Smarter Than Ever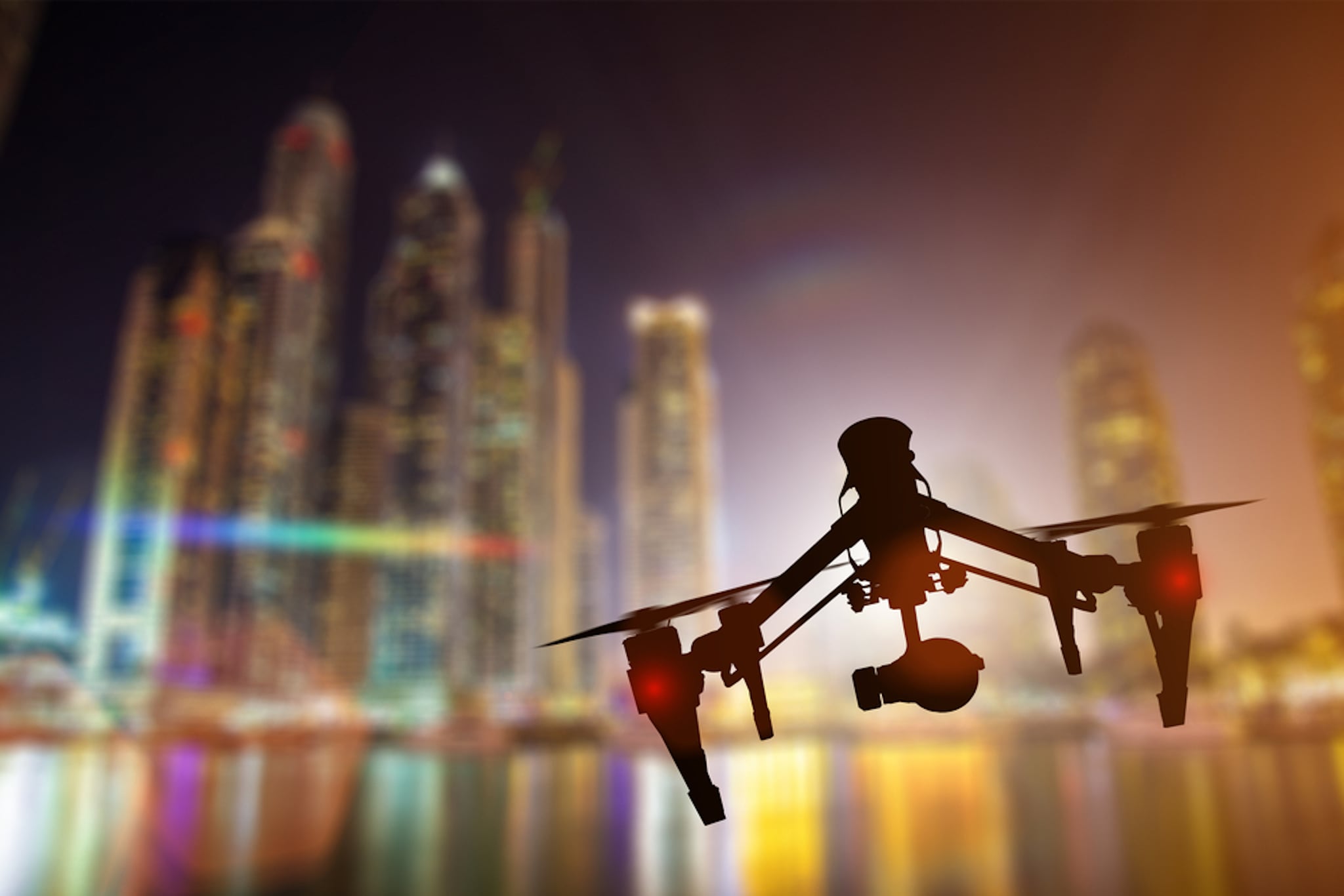 Over the past few months, the Dubai Police department has been taking major steps to make the entire force smarter than ever-- and more seamless and efficient than anywhere else on earth.
Last week, Sheikh Mo unveiled the world's first smart police center. The center, which is located at City Walk, provides a total of 60 fully-automated services ranging from traffic to criminal offenses, and aims to boost communication between the public and the police.
It's not just police stations that are going human-free: in May, the world's first RoboCop reported for duty in Dubai. The RoboCops can do a military salute, shake hands, and find their way around buildings. They also can communicate in six languages!
There's really no escaping technology (or the Dubai Police) anymore--the force has introduced drones that will be able to take live recordings of traffic as well as of other major events, which will be streamed and monitored by people in a command room.
Major-General Abdullah Khalifa Al Merri, Commander-in-Chief of Dubai Police, spoke about the drones, which will use 4G technology: "The new technology will help to record events, emergencies, disasters and accidents in Dubai and live broadcast to the command room so the officer can take proper decisions on time. It will also archive the recordings to use them for training purposes," he said.
Lieutenant Mohammed Omar Al Muhairi, who is the director of the drone project, also commented: "The drone was modified with long-life battery to stay in the sky as long as possible. It is fast and can transfer [live feed] from more different angles as compared with live broadcast from helicopters."
Now there's even more reason to pay close attention to speed limits in the city...