Dubai Police Sends Out First Robot Policeman
The World's First RoboCop Has Reported For Duty in Dubai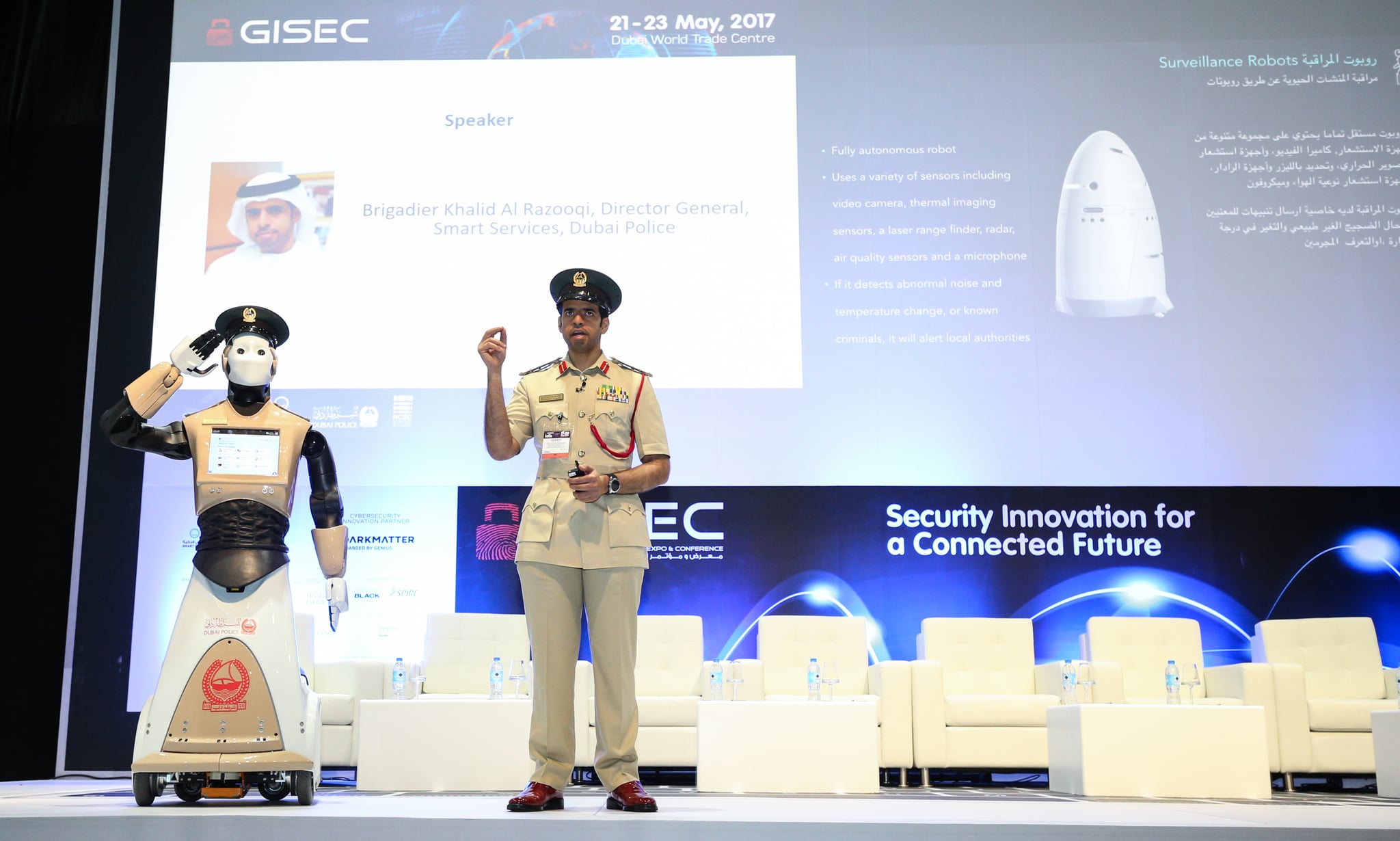 Back in March we reported that Dubai would have robot policemen by May and the day has finally come. Dubai Police has sent its first one out to patrol the streets and the clever things can detect hand gestures from 1.5 meters away, emotions and even react accordingly. They weigh about 100kgs and are 170cm, it was announced at Gulf Information Security Expo and Conference (GISEC).
They can do a military salute, shake hands and find their way around buildings – as if that wasn't impressive enough, they can communicate in six languages!
"With an aim to assist and help people in the malls or on the streets, the Robocop is the latest smart addition to the force and has been designed to help us fight crime, keep the city safe and improve happiness levels," Brigadier-General Khalid Nasser Al Razzouqi, director-general of smart services at Dubai Police, was quoted as saying.
"The launch of the world's first operational Robocop is a significant milestone for the emirate and a step towards realising Dubai's vision to be a global leader in smart cities technology adoption."