Dubai Police to Use Hovering Bikes
Dubai Police Just Announced Their Latest Wacky Way to Get Around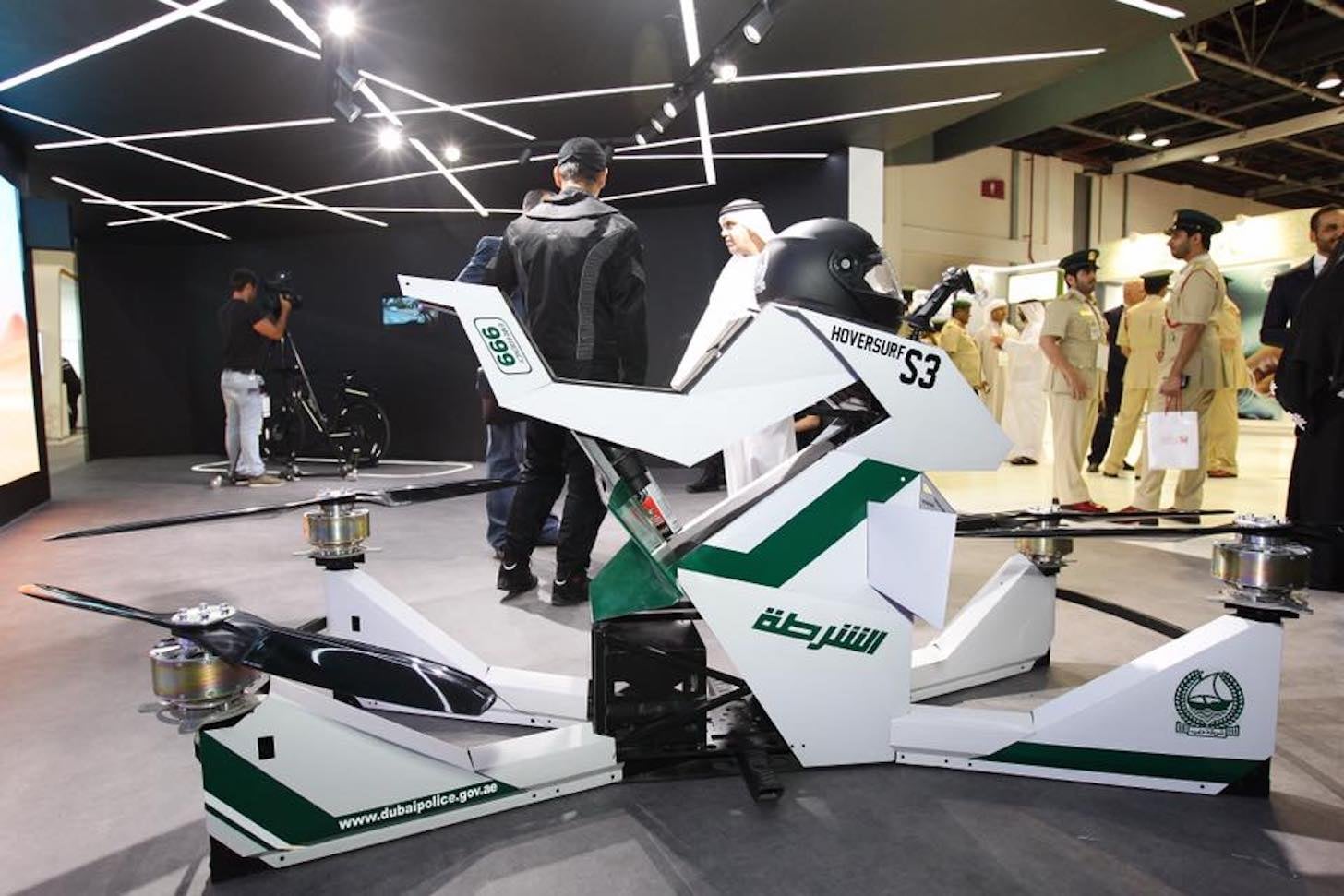 Dubai plans on fighting fires by using drones, and getting people from A to B with flying taxis, and soon the city's law enforcement could rely on aircrafts to tackle crime.
Dubai Police are already the subject of attention around the world thanks to their use of supercars to get to the scene faster, but their next vehicle is on another level – literally.
As revealed at GITEX Technology Week in the emirate, they could be floating around in hover bikes by next year. Dubbed a "flying bike", it works using electricity and can fly up to 5 meters with someone in it and a much higher 6 kilometers with no passenger but directed with a remote control.
"The bike can fly for 20-25 minutes using the battery and for an hour using gasoline," a statement on their Facebook page reads. Plus it can carry a weight of 300kg plus its rider at 70 km/h, making it handy for when there's lots of traffic on the roads.
It's one of four cool things Dubai Police revealed at the show, those in attendance heard more about robot cops, which can monitor expressions and recognize happiness and sadness. In turn the robot can change his expressions to enhance the comfort of the people who deal with him.
Dean Khaled Nasser said that smart cop could use internet solutions, artificial intelligence and the latest smart techniques to help police officers identify and capture wanted people. It can broadcast video footage to the Dubai Police control center right away.
Visitors also got to learn about these tiny autonomous police patrols that have cameras taking pictures at 360 degrees and sending pictures directly back to HQ. It's able to detect people and objects.
Lastly, smart motorbikes will have eight cameras to monitor 360 degrees around them and send images back to HQ. It's a great option for officers to weave around traffic during rush hour.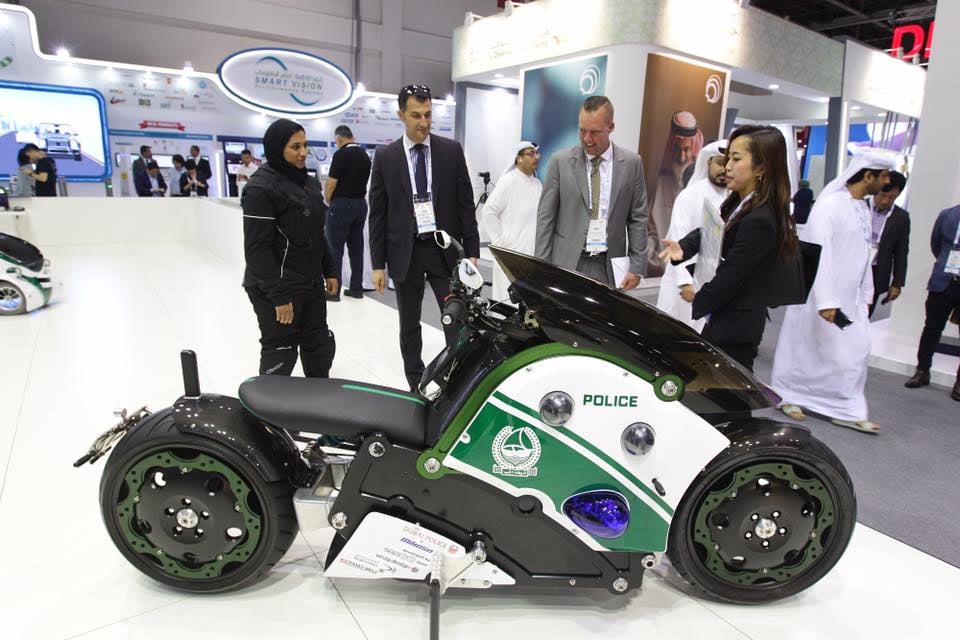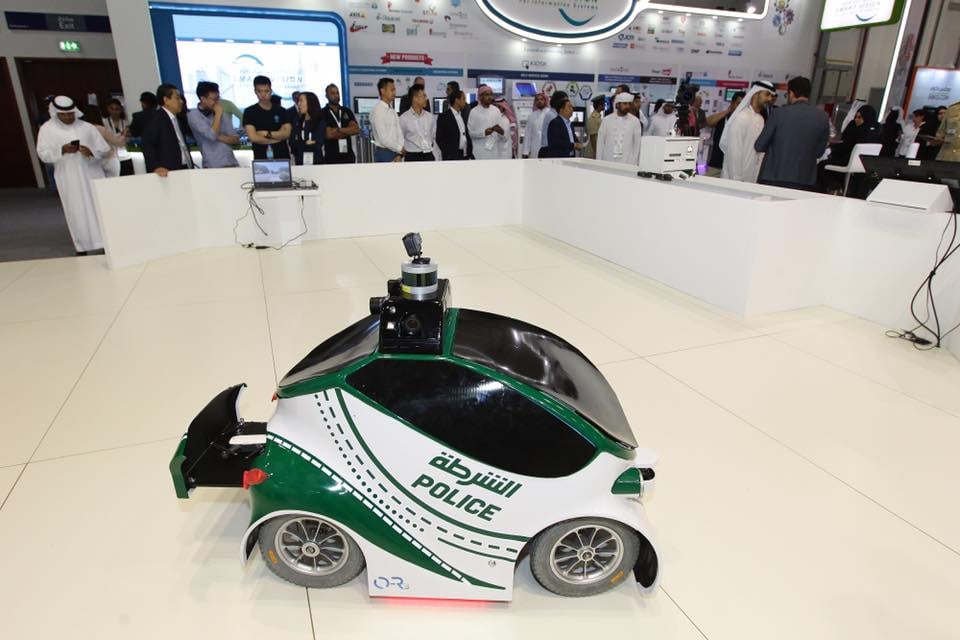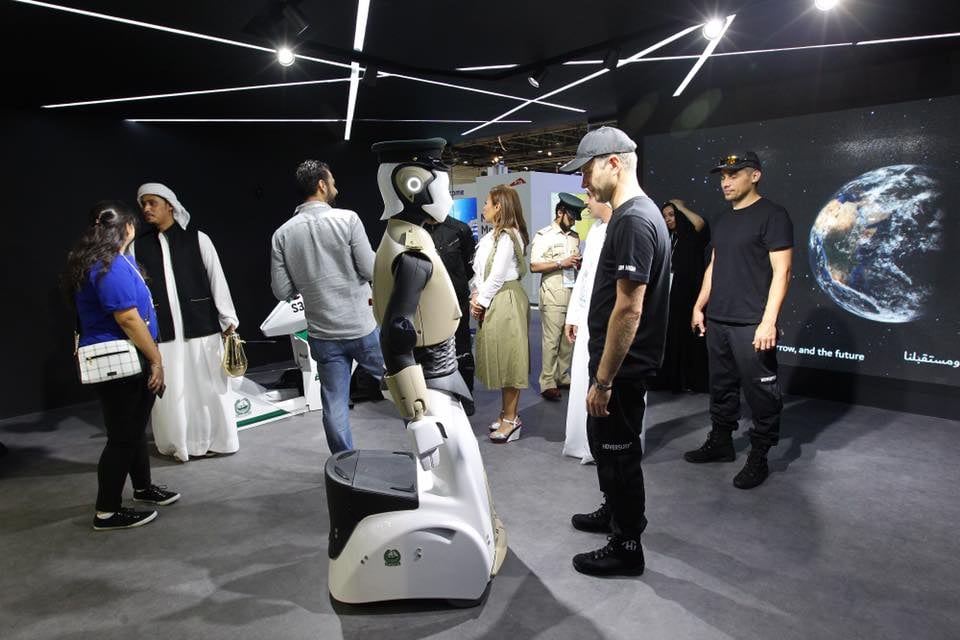 Image Source: Facebook user dubaipolicehq/