Dubai South Airport Opens the World's First 7-Star Terminal
The Burj Al Arab of Airport Terminals Just Launched in Dubai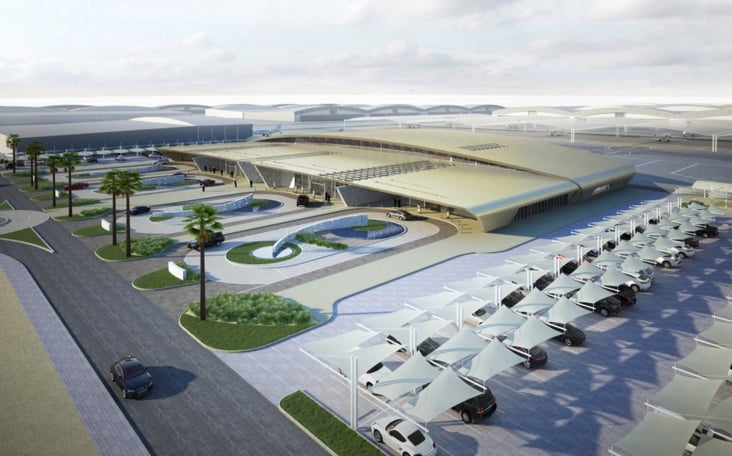 The Burj Al Arab has been dubbed the world's only 7-star hotel but there's plenty more luxury in the Emirate where that came from.
Dubai South's VIP Terminal saw it's first flight take off this week, a 5,600 sq m zone dedicated to private aviation.
The airport, which was renamed last year, after previously being referred to as Dubai World Central, is part of the World Expo 2020 site. It's set to draw in 25 million visitors int he six months after it launches in October that year.
Khalifa Al Zaffin, Executive Chairman of Dubai Aviation City Corporation (DACC), described the airport as a "truly beautiful facility that sets new benchmarks in terms of luxurious ambiance and excellent service". So we can expect the airport to be just as swanky as the sail-shaped hotel.
It's thought the terminal will refine standards with it's world-class infrastructure as the luxury travel sector in the city grows.
But you'll be lucky to get experience all it has to offer in the flesh, as it's for the likes of government VIPs, business and private travelers
Image Source: Twitter user dubai_south