Dubai Tour 2018
Dubai Tour Hits the City Tomorrow: Here's What You Need to Know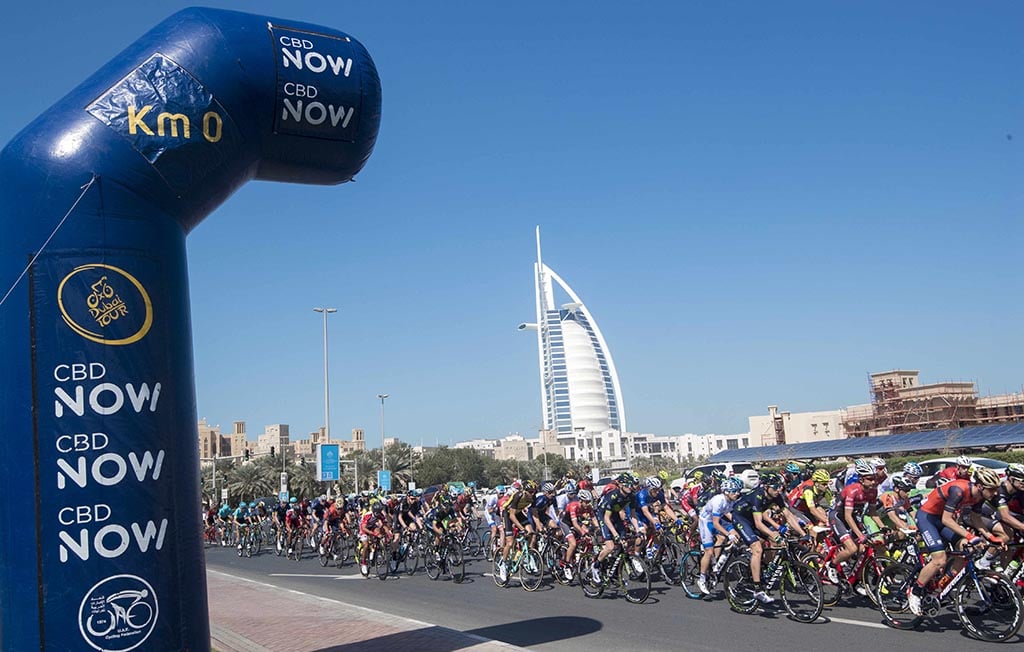 Dubai's biggest bike race, the Dubai Tour, is returning to the city for the fifth year in a row, and the city is gearing up to host competitors from all over the world.
Hundreds of cyclists will participate in the event, and to prepare, 250 vehicles and 500 police officers will be deployed to ensure the safety and security of cyclists and spectators alike.
The tour is comprised of five stages over the course of five days, and will culmulitavely cover 851 kilometers across the emirates.
Running from February 6-10, the race will kick off at 11:10 a.m. each day and run until 3 p.m.
Check out a map below to see how your neighborhood may be affected.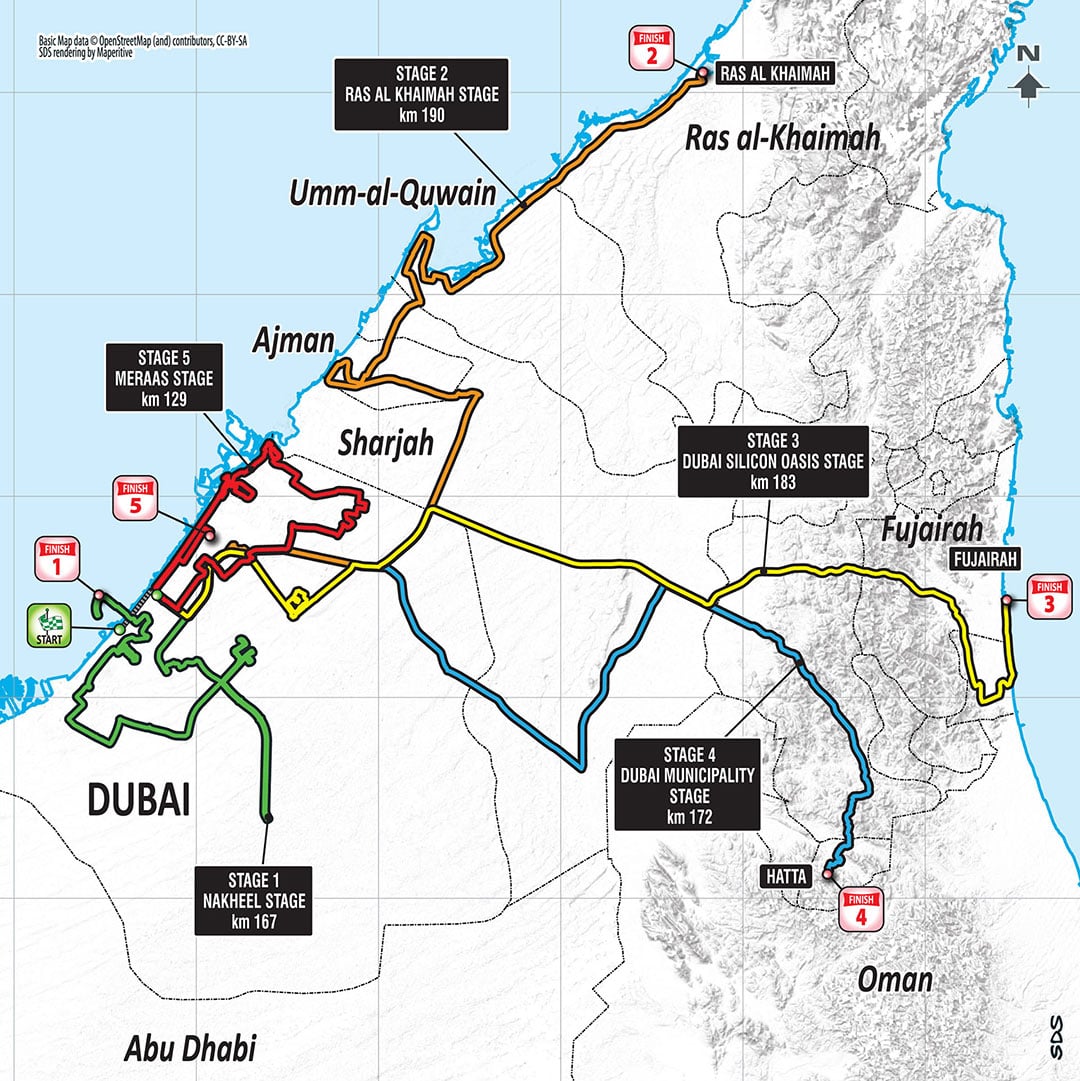 While onlookers can follow the race from anywhere along the route, a designated viewing area will be set up at Skydive Dubai. Dubbed Dubai Tour Fan Village, the area will be staged with a large public seating area (think bean bags, picnic tables, etc.) and food trucks from Last Exit.
There will be activities for people of all ages.
Entrance is free of charge and the area will be open from 9 a.m. to 4 p.m. throughout the course of the race.
Watch below for more info!