Egyptian King Farouk's Watch Sells For AED3m at Christie's
An Exiled Egyptian King's Watch Just Sold For a Record-Breaking Amount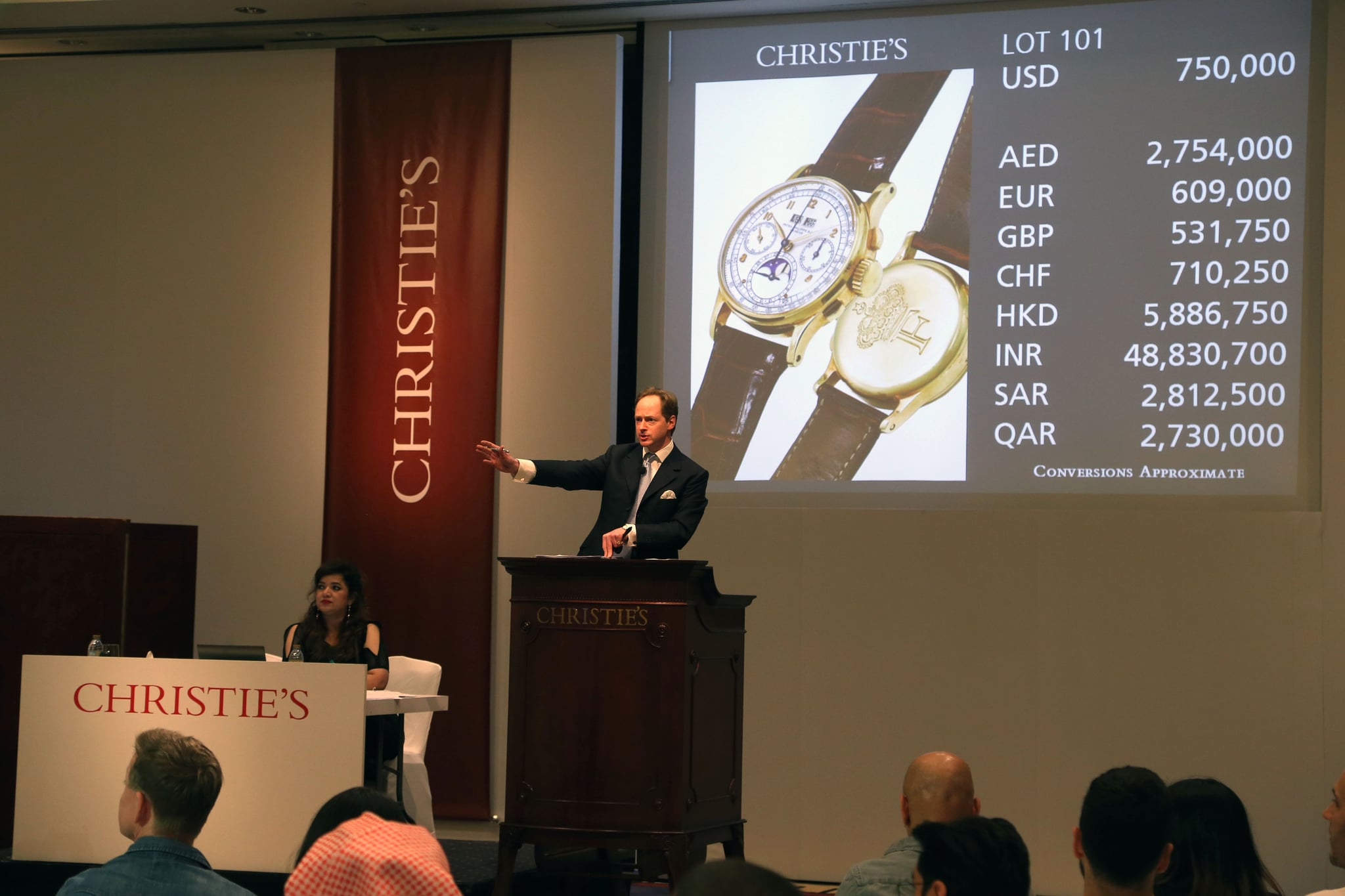 A new record was set this weekend in Dubai, when a watch owned by the exiled King of Egypt, King Farouk, sold at a Christie's auction for a little over AED3,350,700 – the highest price a watch has ever been sold for in this region.
The watch was a Patek Philippe 1518, which was, naturally, a commissioned piece by the King. It's the only one of its kind, and was ordered in 1945 by the then 25-year-old royal. It comes with leather straps and showcases the phases of the moon (that Patek Phillippe designs are known for), but this one also has the royal crown of Egypt, a star and the letter F engraved on the 18-carat gold back.
Bought by an unidentified bidder (who bid over the phone) for $912,000 (AED3,349,867) the watch represents everything the former and last royal family of Egypt stood for.
Known for their lavish lifestyle and pension for jewels, many of the royal jewels have been auctioned over the years. In 2015, an incredible diamond necklace sold in Sotheby's Magnificent Jewels sale for $4.2 million.
The stainless-steel Rolex of Sheikh Mohammed bin Rashid, Vice President and Ruler of Dubai was also sold at the auction. The waterproof GMT-Master watch was custom made and features his signature, a red and blue bezel. It was sold for more than AED596,000.
In total, 191 watches were sold and together they fetched a little over AED26.24 million in sales, according to a Christie's executive.
Wow.