Electric Cars For Hire to Get Around The Dubai Mall
Getting Around the World's Biggest Mall Just Got Much Easier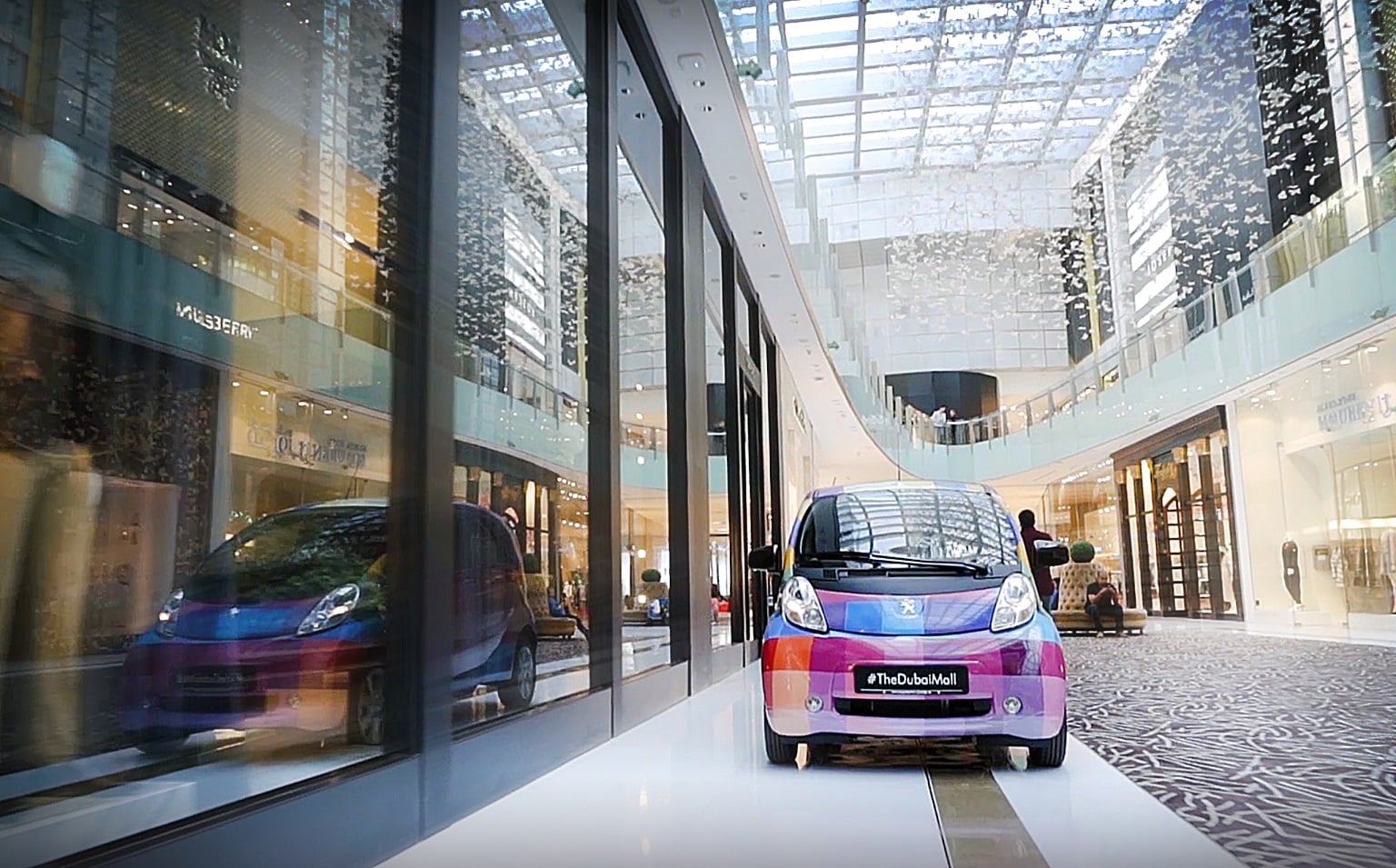 With over 1,500 stores and 200 food and beverage outlets, The Dubai Mall may be the biggest in the world but there's no denying it's rather daunting. Not only can it be a long trek to get from one specific store to another but with people traffic slowing you down, you may not even be able to tackle half of it in a day.
So it's good news that they've now introduced electric cars to help people get around the ground level oft he shopping center and the vehicles carry up to four people at a time. It's a great option for those with kids or mobility problems and you can find the pair of motors at the Waterfall Atrium, Grand Atrium and Fashion Catwalk.
If you want to go to Fashion Avenue, The Souk, Dubai Aquarium & Underwater Zoo in between hitting the stores, the idea won't seem so time consuming.
Now there's no need to put your feet up after a long day of retail therapy.
Image Source: The Dubai Mall