Electronic Ban Emirates Airlines
Emirates Announced Another Way They're Getting Around the Electronics Ban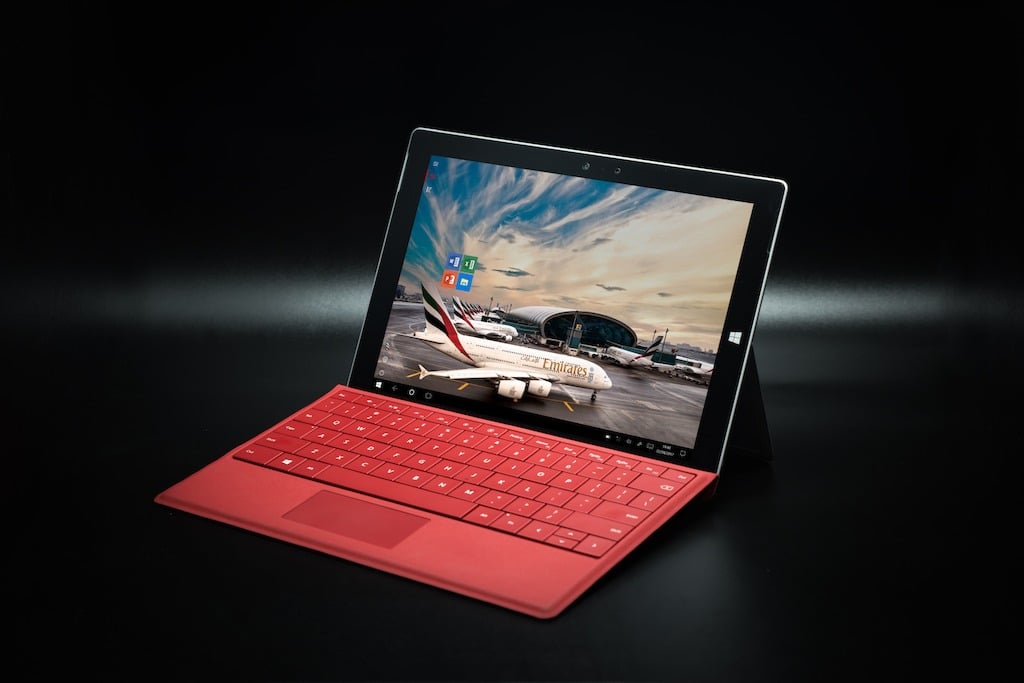 U.S. officials caused a(nother) stir last month when it was announced that flights coming from 10 airports in 8 Middle Eastern countries would be forced to comply with an electronics ban. Passengers on hundreds of flights (Emirates alone has 112 weekly non-stop flights from Dubai to the U.S.) are not permitted to carry any electronic device larger than a smartphone on board, meaning that tablets, laptops, cameras, and a number of other tools have to be packed in checked luggage.
Naturally, business travelers, parents flying with small children, and just about everyone who has ever flown the 15+ hours from Dubai to the U.S. freaked out. To mitigate the concern, Emirates skirted the rule a bit, allowing passengers to keep their devices with them until just moments before take-off. Then, the devices would be collected, tagged, and stored in an aircraft hold until arrival in the U.S.
While this is better than nothing, Emirates has since announced another way to allow wary travelers access to electronics--at least if you're flying in First or Business class.
Instead of bringing your devices into the cabin, Emirates will now issue tablets to First and Business class travelers. The airline recommends uploading all necessary documents to a USB, which fliers can plug into a Microsoft Surface tablet that will be equipped with Microsoft Office 2016.
The service is complimentary for those to whom it applies, but if you're not flying at the front of the plane on your next trip to the States, you might want to get more familiar with the airline's electronics handling service with the video below.
Image Source: Emirates