Emirates Add 16 More Flydubai Code Share Destinations
Now You Can Earn Emirates Skyward Miles on 16 More Destinations Even If You Fly Budget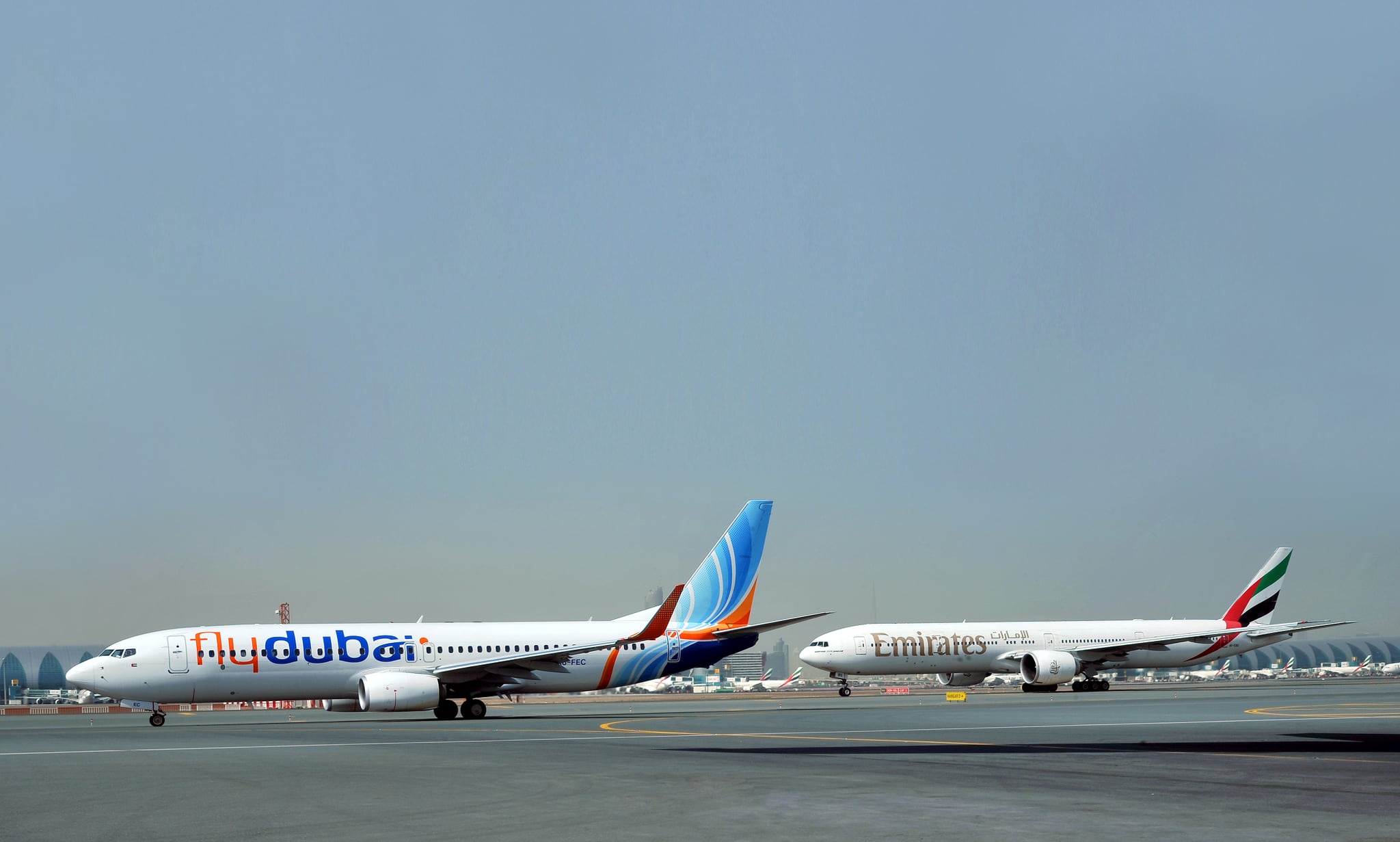 It's always a bummer when you have to ditch your favorite airline and use another carrier to reach a new destination but Emirates and flydubai teaming up for a codeshare deal this summer made it more bearable if you were traveling to certain destinations. Think Oman, Russia, Romania, Ukraine, Sudan, Eritrea…
Now the world's best airline has announced they're adding 16 more places that you can fly to on the budget carrier, while still earning points for your Skywards account. It means you can collect those frequent flyer miles when traveling to many more cool places around the world.
In fact, by 2022, they want to have the code share deal reach as many as 240 destinations on their flight route.
"The many benefits of Dubai's international aviation hub have been recognized by travelers who have already shown that they are keen to explore the world together," flydubai Chief Executive Officer, Ghaith Al Ghaith said. "Today's announcement will allow them to discover another 16 destinations as well as enjoy the unique personality of each airline."
Those connecting between Emirates and flydubai flights will benefit from a minimum connection time of only two hours, between Terminals 2 and 3 at Dubai International Airport (DXB). Emirates frequent flyers also get extra perks by being able to have their usual extra checked baggage allowance on flydubai aircrafts (20kg for Platinum members, 16kg for Gold members and 12kg for Silver members), plus they can use the flydubai Business Check-in and get priority luggage tags.
Expect more updates on perks from this Emirates and flydubai partnership soon and find see the new codeshare destinations below:
Bratislava (Slovakia)
Chittagong (Bangladesh)
Djibouti (Djibouti)
Dushanbe (Tajikistan)
Hargeisa (Somalia)
Istanbul – Sabiha Gokcen (Turkey)
Kathmandu (Nepal)
Kilimanjaro (Tanzania)
Mattala Rajapaksa (Sri Lanka)
Makhachkala (Russia)
Podgorica (Montenegro)
Sylhet (Bangladesh)
Ufa (Russia)
Voronezh (Russia)
Yerevan (Armenia)
Zanzibar (Tanzania)
Image Source: Emirates