Emirates Airlines Updating Business and Upper Class Lounge
The Business and Upper Class Experience on Emirates is About To Get Even Better
By now you'll already know that Emirates really goes the extra mile to make sure they have one of the best offerings in air travel, and even with onboard showers and plenty more, the Dubai-based airline is not done there...
Now the company is busy updating their swanky Onboard Lounge for Business and First Class passengers on the A380 and Boeing 777 aircrafts. From July 2017, those with the more expensive tickets will be able to stretch their legs at the horseshoe-shaped bar which will have more seating space with a new chair arrangement along the windows on both sides of the bar. The fresh setup was inspired by private yacht cabins so each seating area will have a table and window view. A maximum of 26 passengers will be able to hang out in the space at one time and there are eight chairs to chill out in.
The update will look and feel slightly airer thanks to the lighter champagne colors used alongside a glossy dark wood trim. Those who aren't in the Onboard Lounge won't be disturbed by the action coming from the 55-inch LCD screen or the buzzing atmosphere as it will be separated by soundproof curtains.
They really have thought of everything!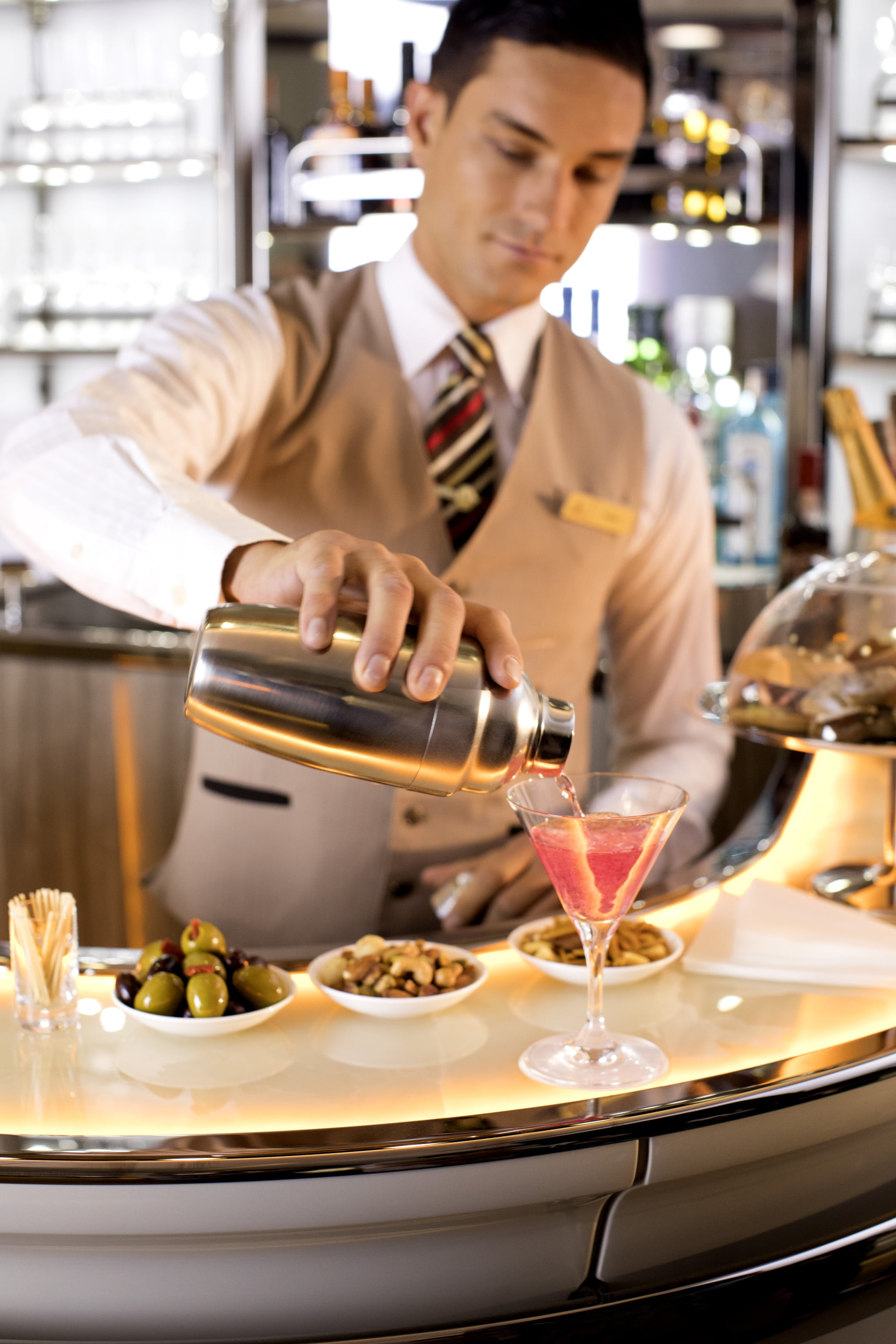 Image Source: Emirates