Emirates Business Class Review
Here's What Flying Business Class on Emirates Is Really Like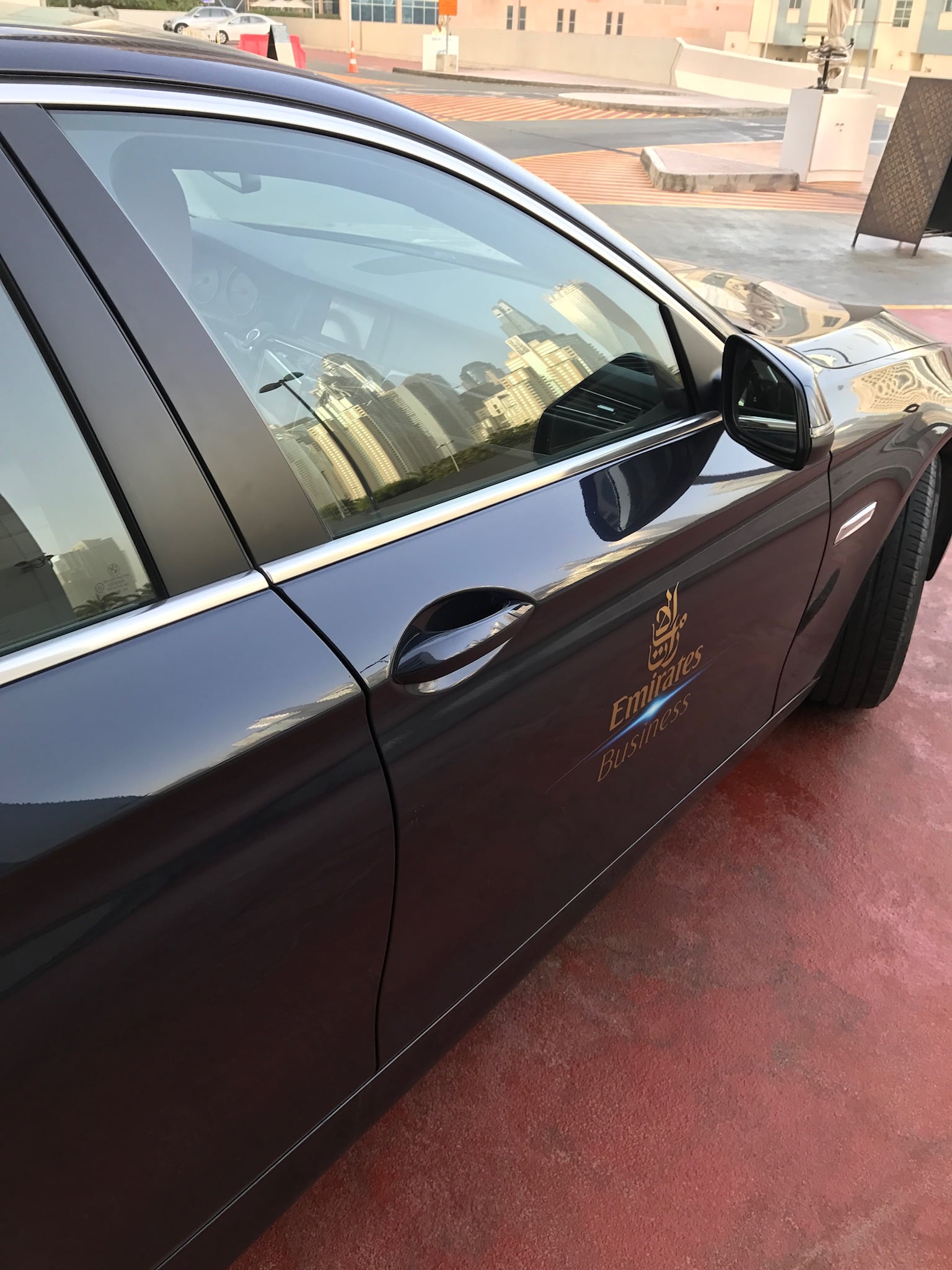 You've heard the stories of how flying with Emirates just get better and better as the airline updates it planes to pretty much blow customers' minds. But what's it's really like traveling in Business Class with the world's best airline?
On a recent trip from New York to Dubai, I was upgraded from Economy, and seeing as it's a 12-and-a-half-hour journey, I was was very grateful. After flying a 14-and-a-half-hour journey to the States, I can tell you the difference is major, and I can see why people pay the extra to enjoy the perks of Emirates Business Class.
One major difference to other airlines is that Emirates will send a car to take you to the airport on either end, so that removes the hassle of worrying your Uber will cancel. Emirates is also known for their beautiful lounges around the world; in New York they were in the middle of a refurbishment but gave us $40 meals vouchers to use anywhere on food and drink at JFK, which was pretty generous.
As well as getting priority boarding, which includes a separate entrance to the aircraft than economy passengers, the benefits of Business are next level. Read on to see why it's true on the A388.
There's so much leg room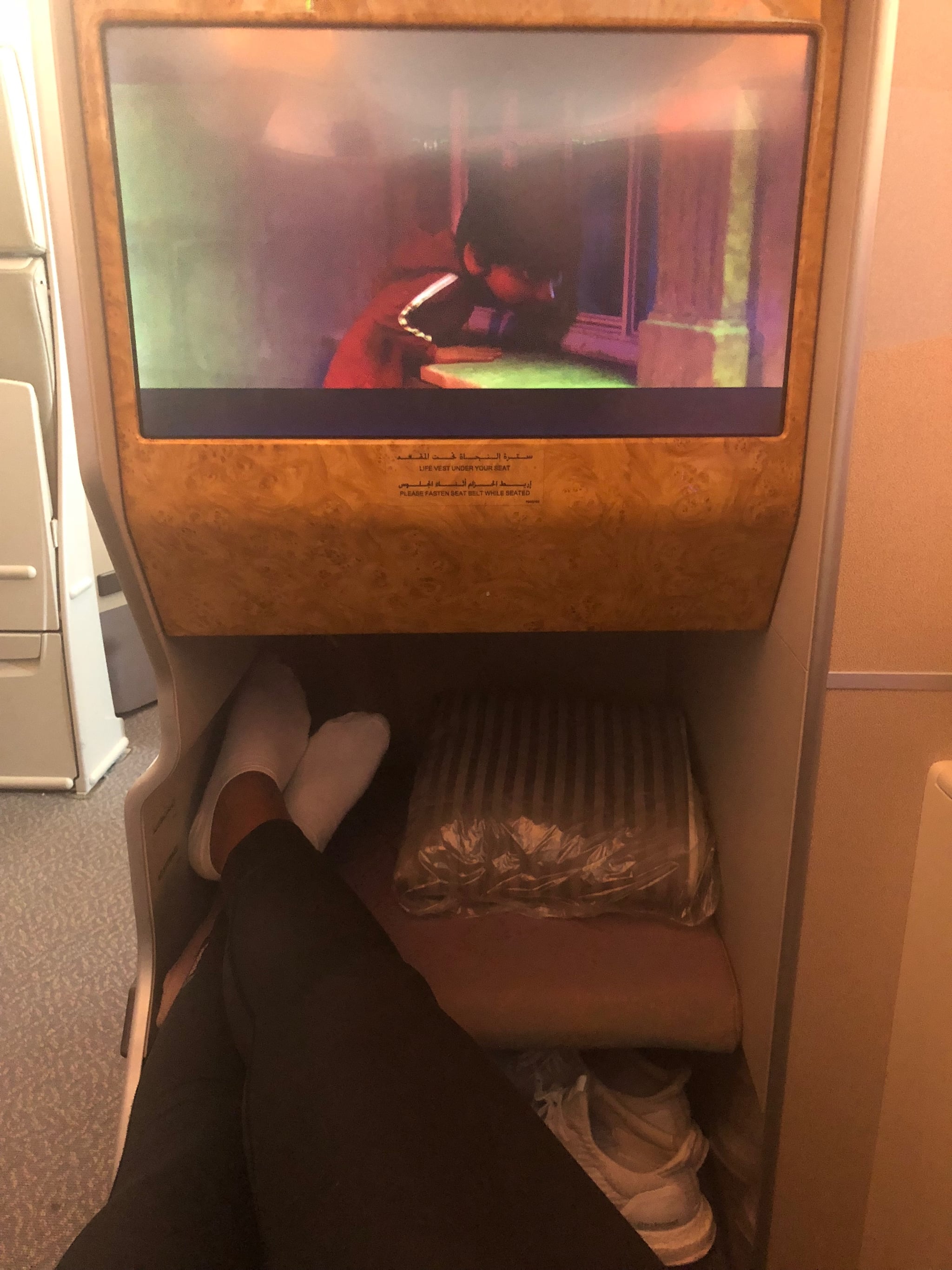 I'm 5' 8" so you can imagine the teeny tiny spaces I've had to fit these pins into when it comes to public transport. Here I had so much space to stretch out and to my surprise was able to even wiggle my toes when the seat was in flat mode at bedtime. As if the seats aren't comfortable enough, cabin crew will come around to add a mattress for a guaranteed blissful sleep. The seat positions can be adjusted to various positions by pushing a button, as can the window blinds.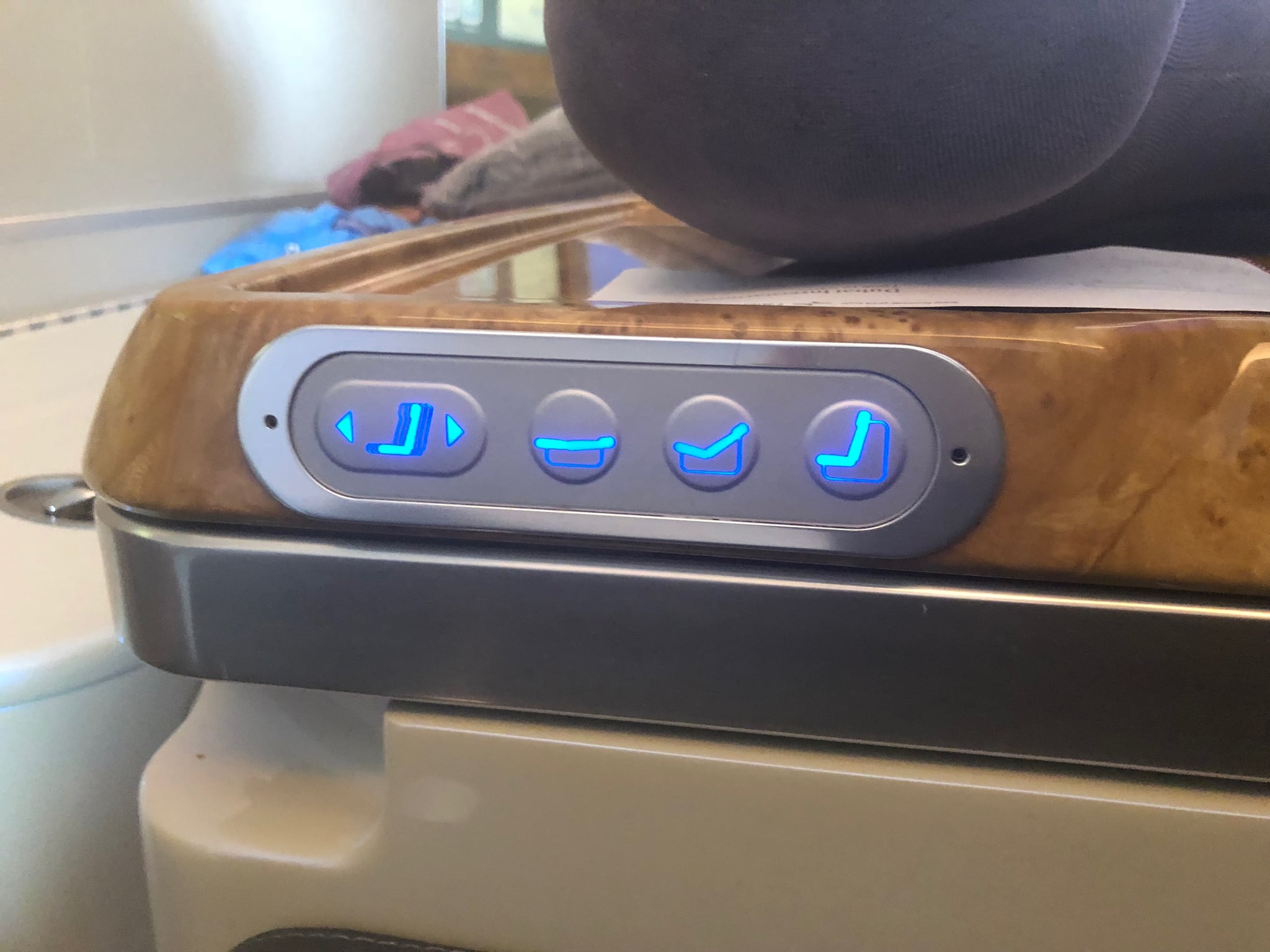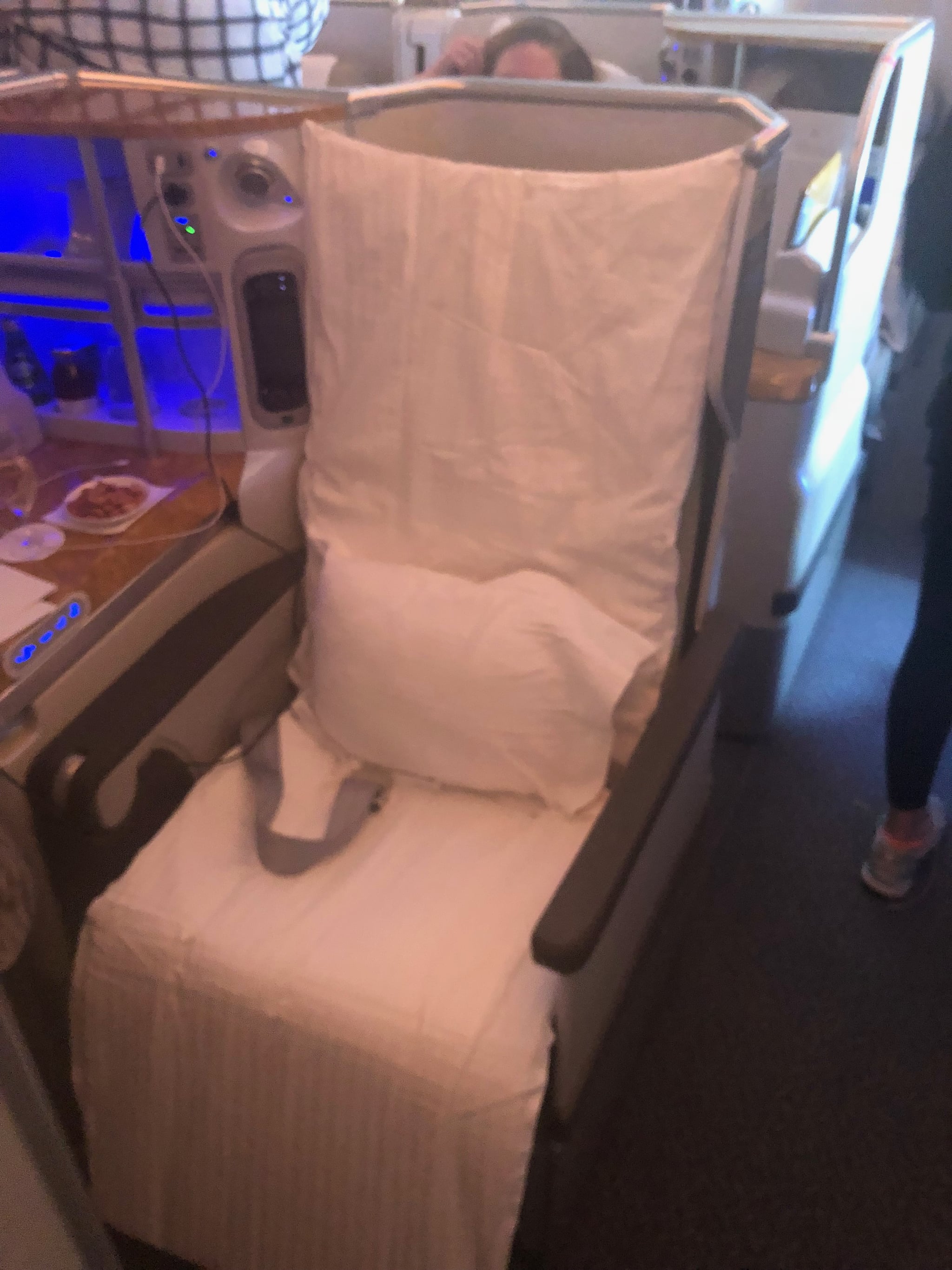 The amenities are way better than Economy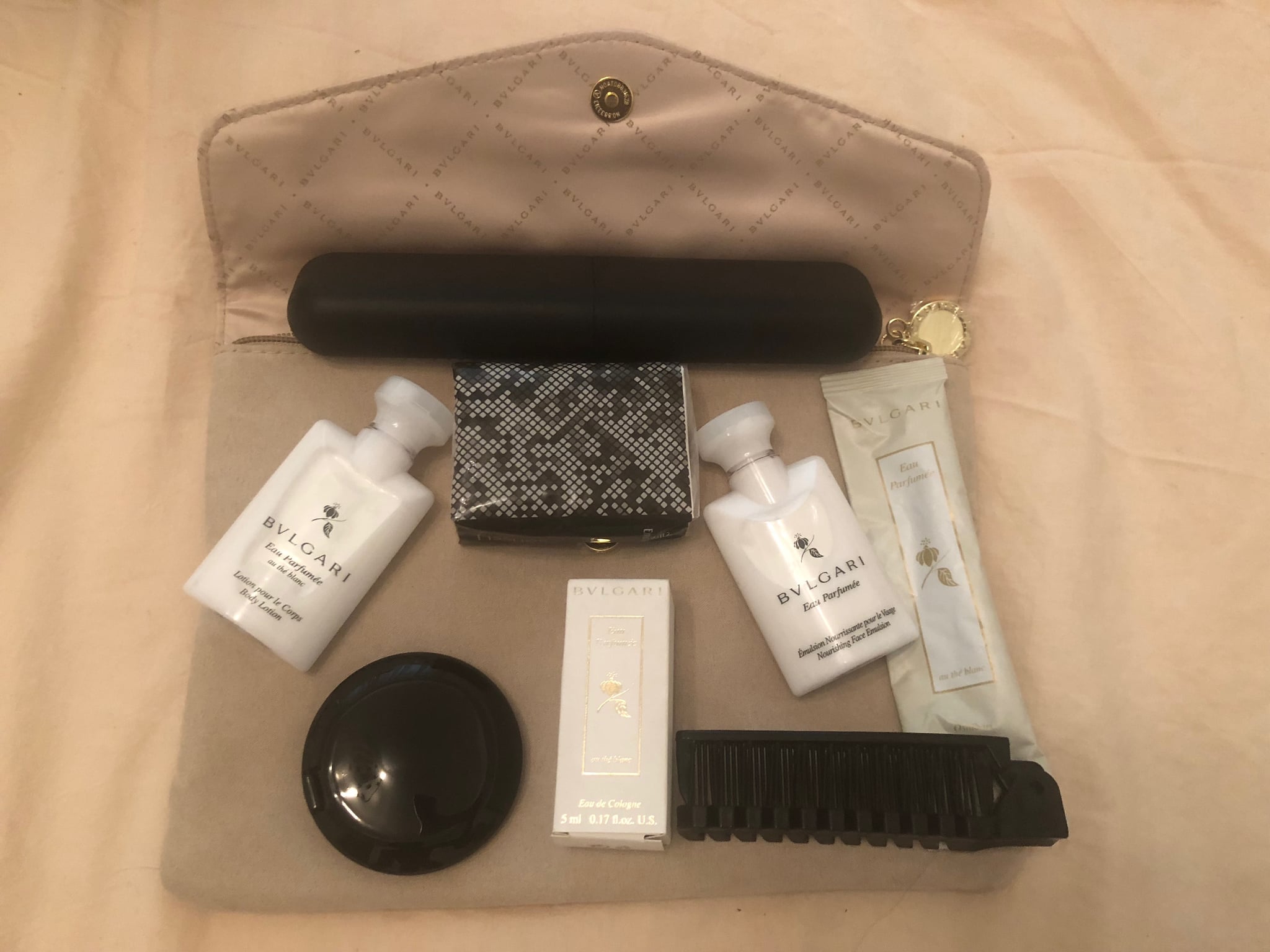 From plush pillows and silky blankets to huge headphones that actually keep the sound in your ears rather than annoying surrounding passengers, Emirates really steps it up in Business. Each guest is given a cosy pair of socks with an eye mask as well as Bulgari bag (yes, the designer) filled with facial moisturizer, body lotion, mini perfume and a wet towel from the brand. In addition there's a compact mirror, tissues and hair brush/comb in the bag, but there's not all I had to freshen up on board …
A trip to the bathroom supplies passengers with everything you can think of, including a dental kit with quality toothpaste that's not made for people the size of a Borrower. There are also washcloths, combs, full-size Bulgari fragrances and sanitary products.
I didn't have to feel bad about bothering cabin crew too much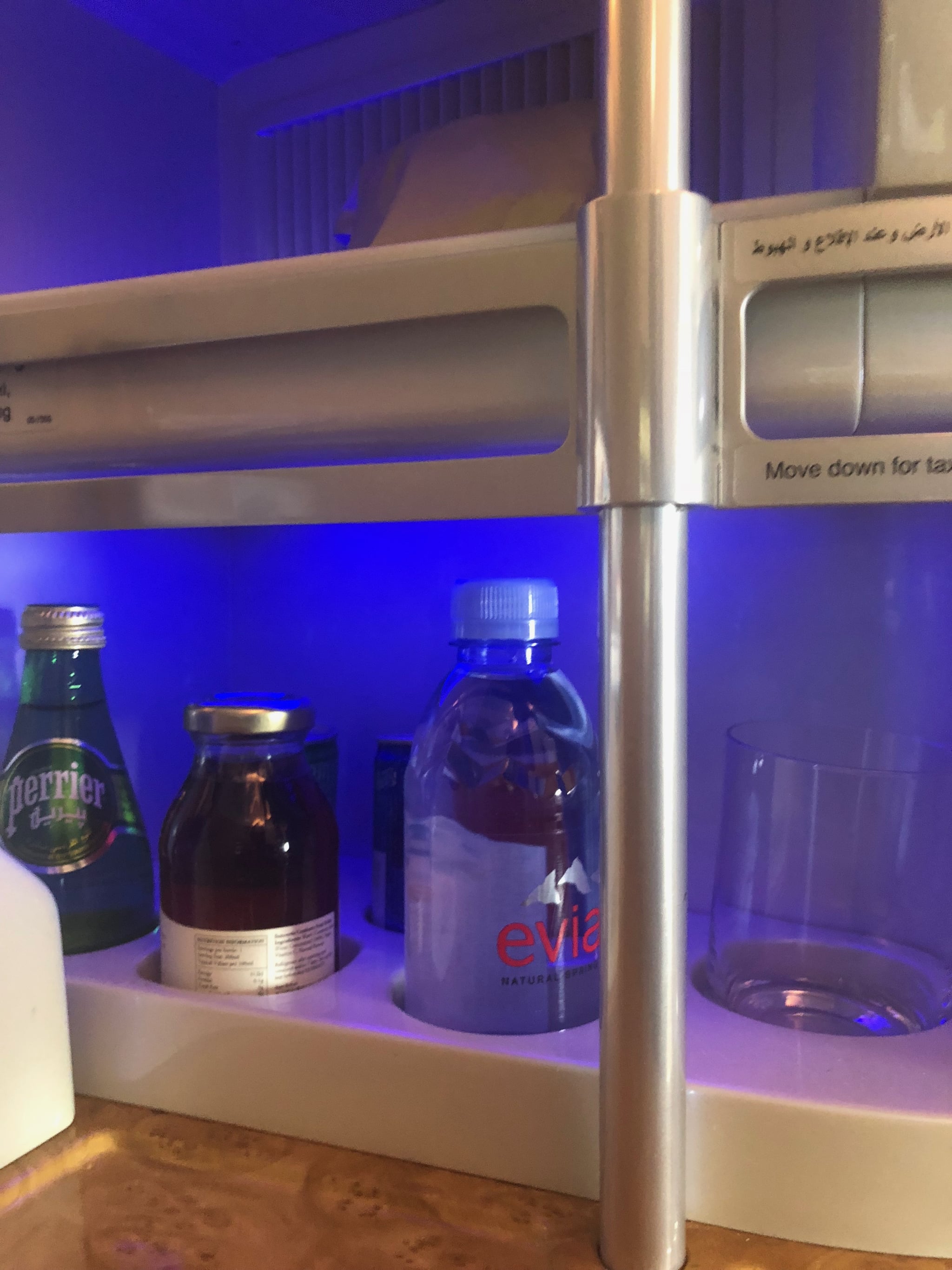 Aside from the lounge where passengers can stretch their legs and grab a drink from the barman (make mine and Old Fashioned), soft drinks are kept in a personal mini bar by the seat. The great part is I didn't have to constantly stow away my tray table to get in and out of the seat, like I would in Economy, because as well as the huge table which slides out, there's a separate side table to rest belongings. It's a good thing too as the bubbles are constantly flowing from keen crew who refer to Business passengers by name.
The food is far superior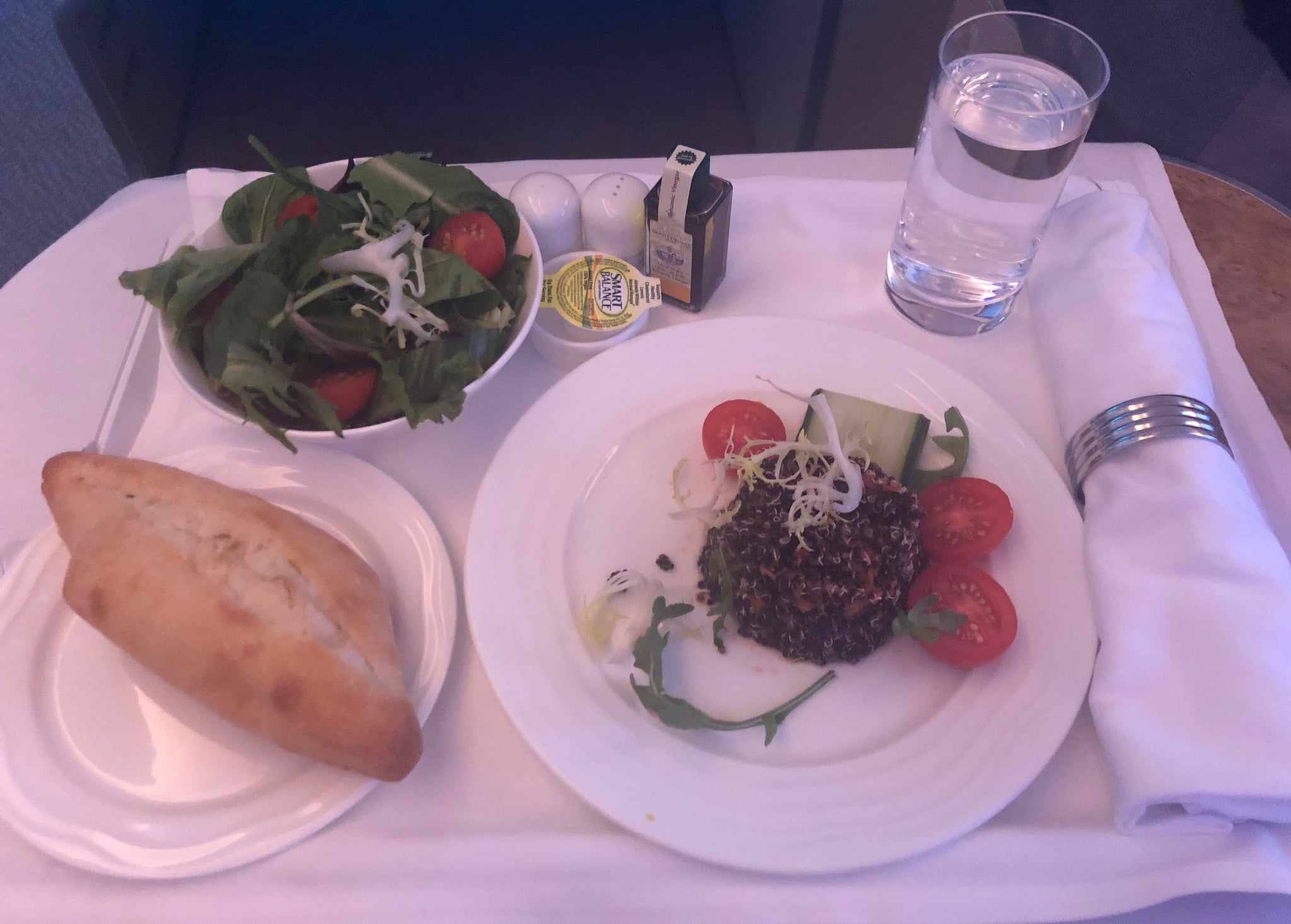 Firstly, you get real plates and the size of the meal is more substantial. A vegan lunch could be quinoa with a bread roll, then on top of this, crew brings around all sorts of exotic hot bread for passengers to fill up on. Other tasty light dishes include salmon and cream cheese rolls with asparagus. Mains might be a comforting fish and potato dish or substantial seafood and rice, the options are there depending on your appetite. And you could really gain several pounds just from sitting on the flight. It continues with sweet dessert options, cheese plates and port, plus a range of snacks passengers can order at any time.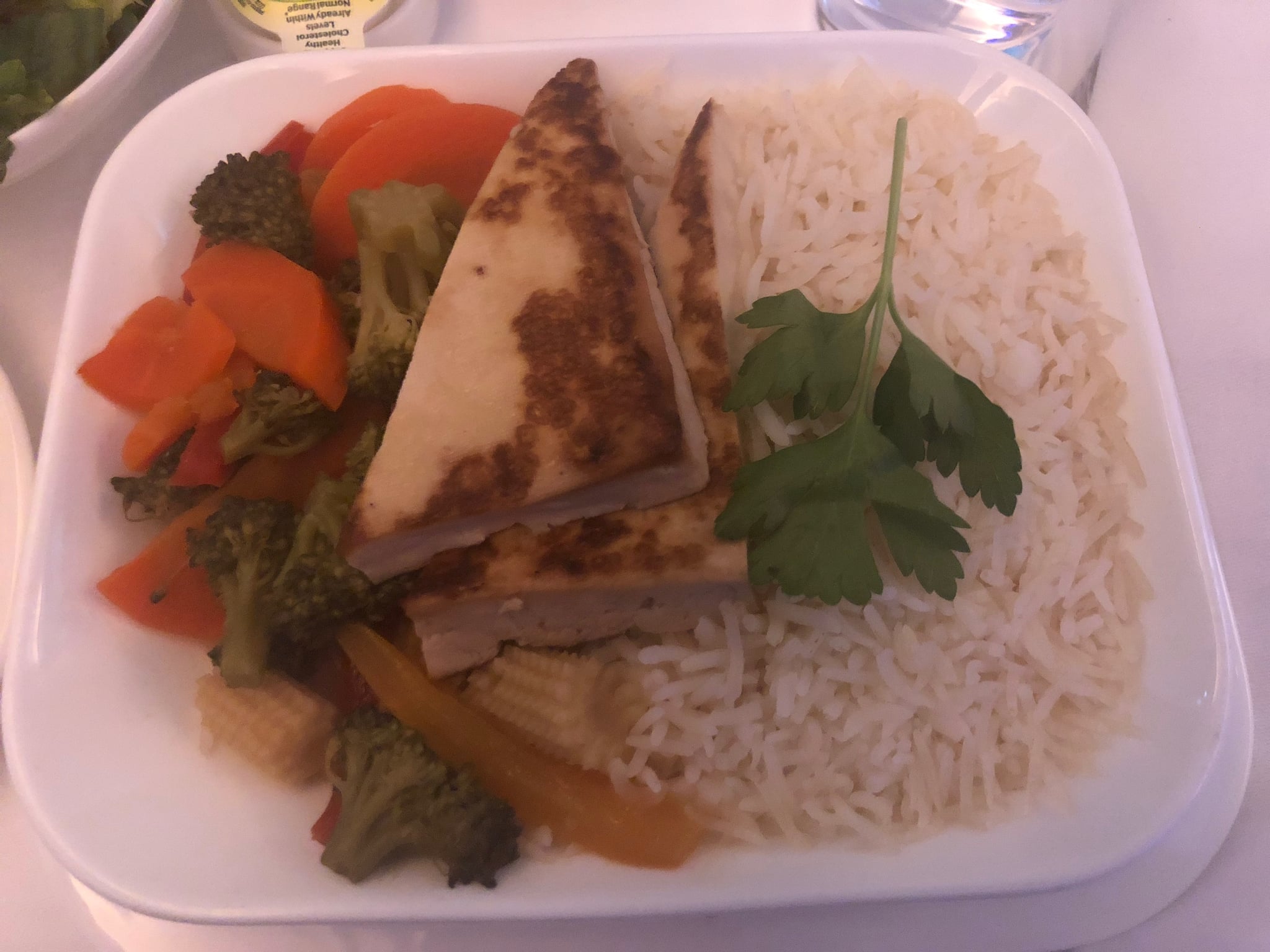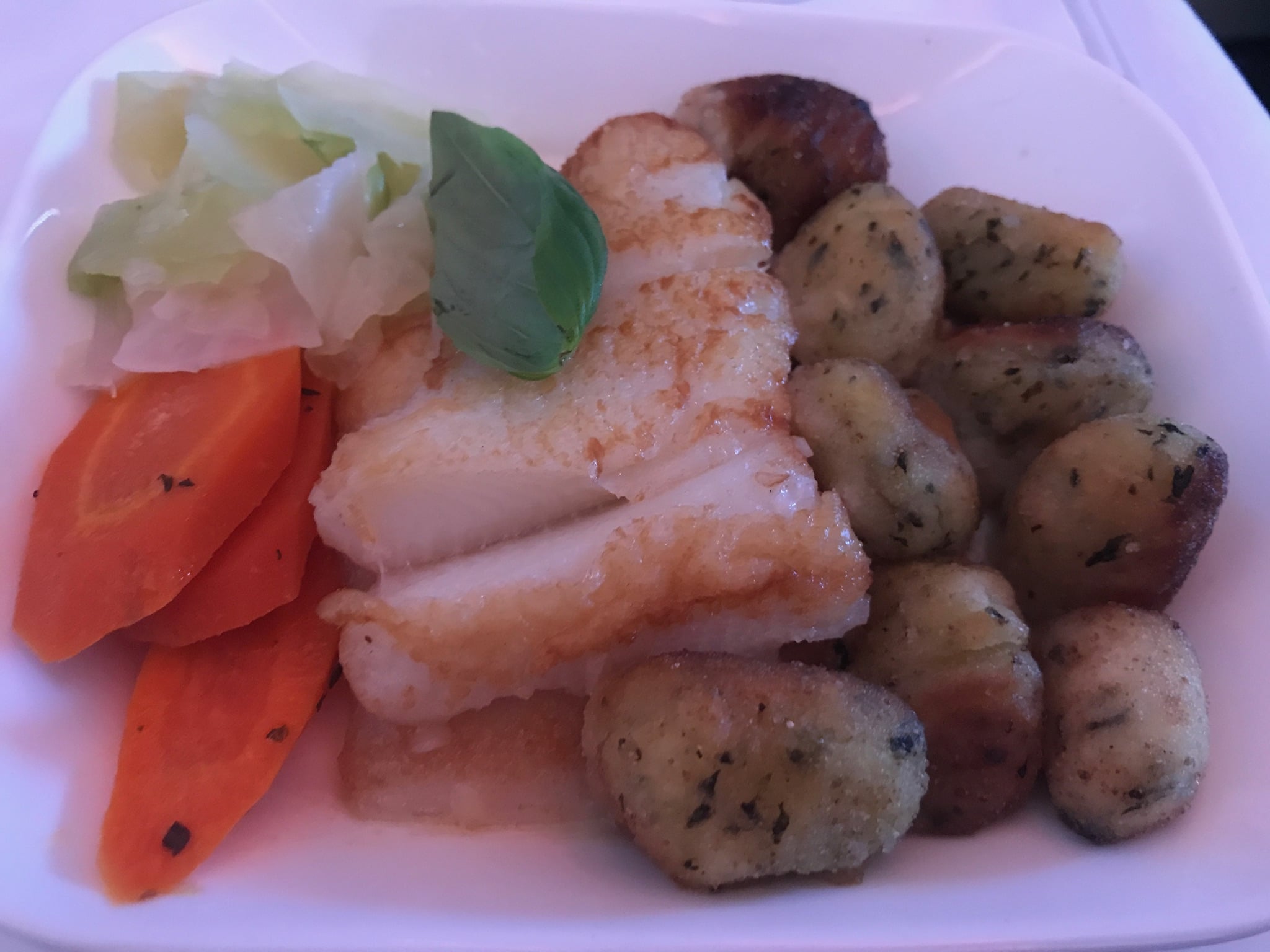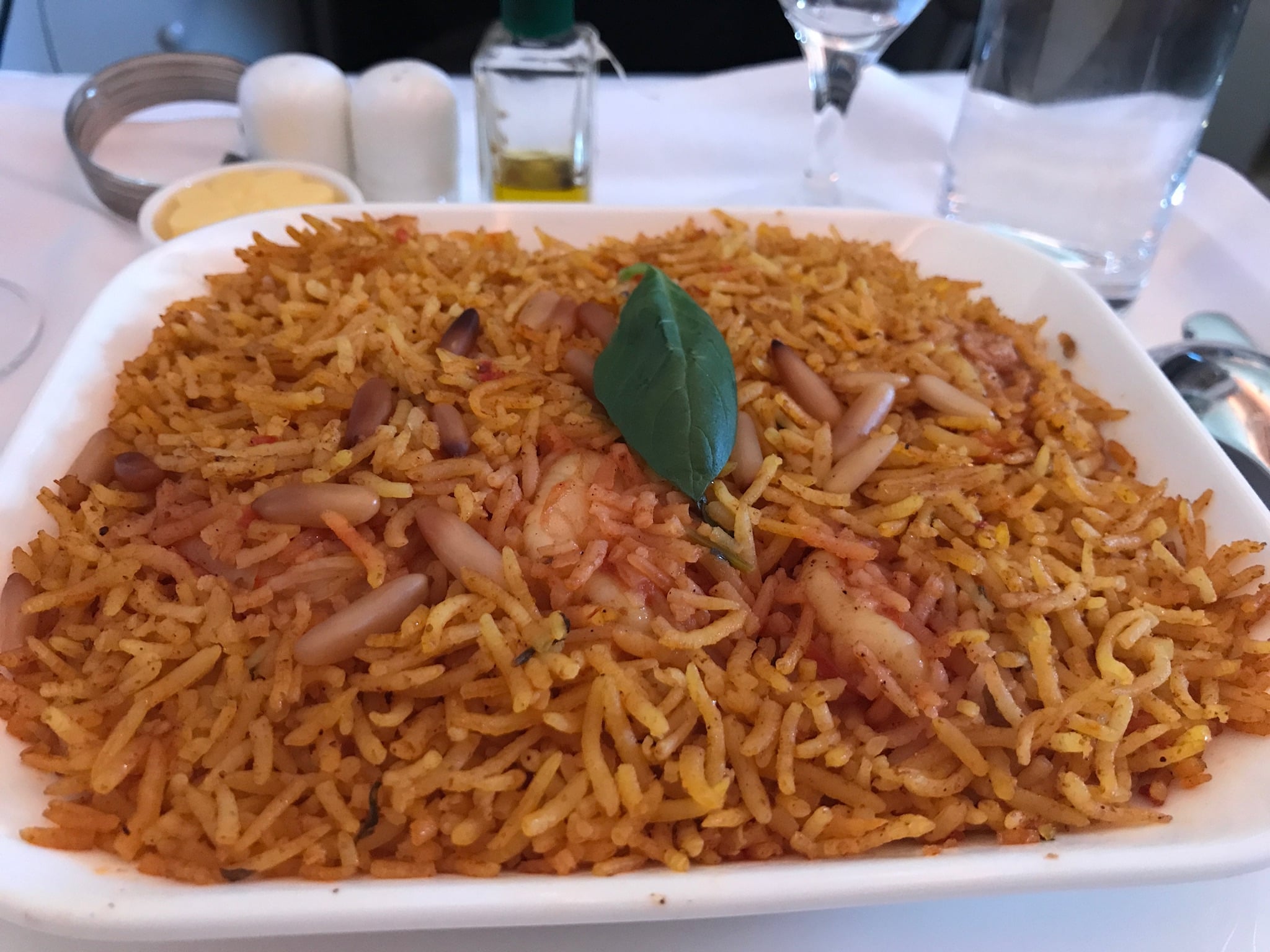 And the drinks options are awesome too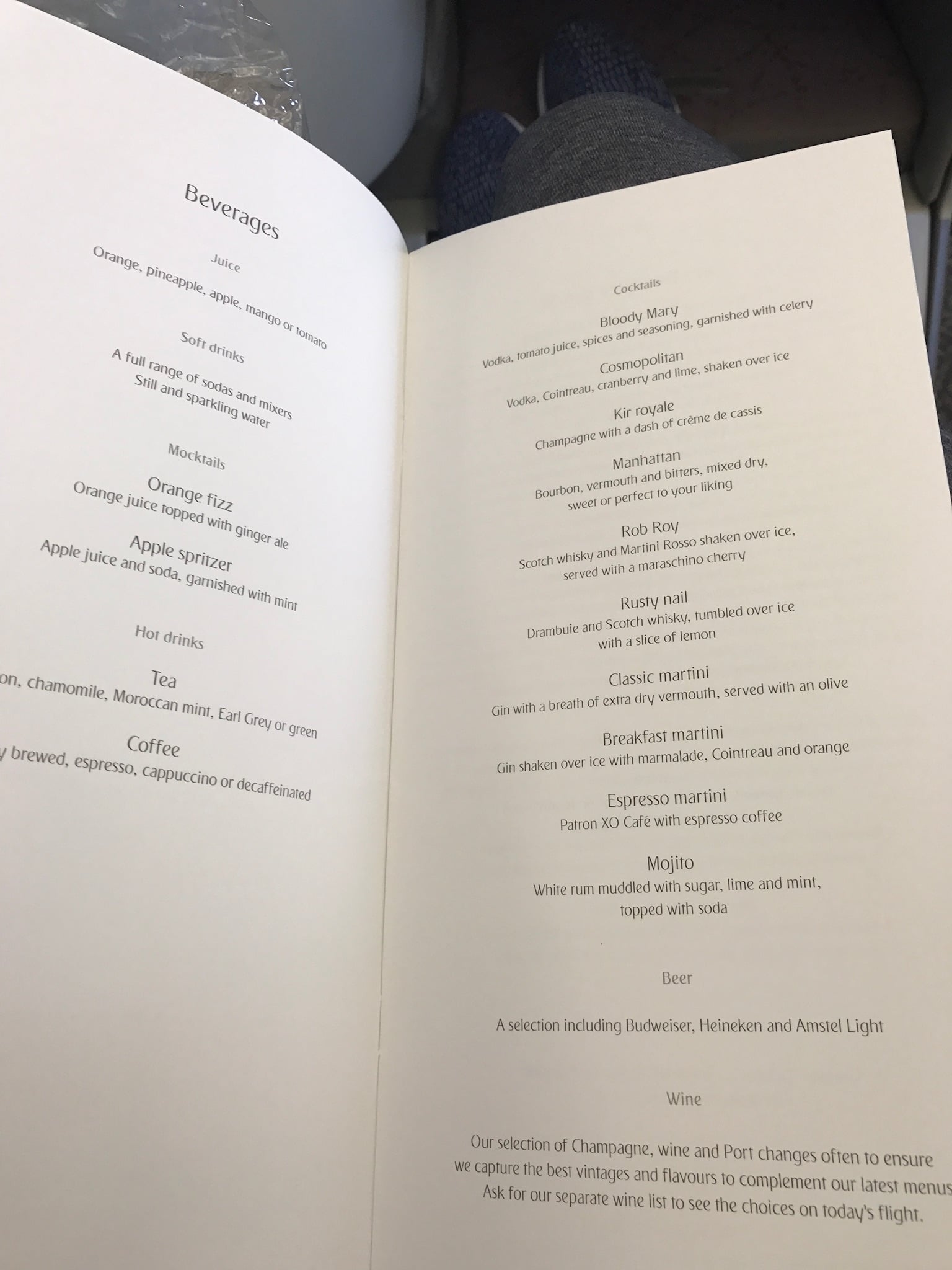 Practically any classic cocktail I could imagine was listed on the menu and the wine list was pretty impressive too. I found myself wondering how they managed to fit all of those options on the plane.
Fidgety passengers will stay entertained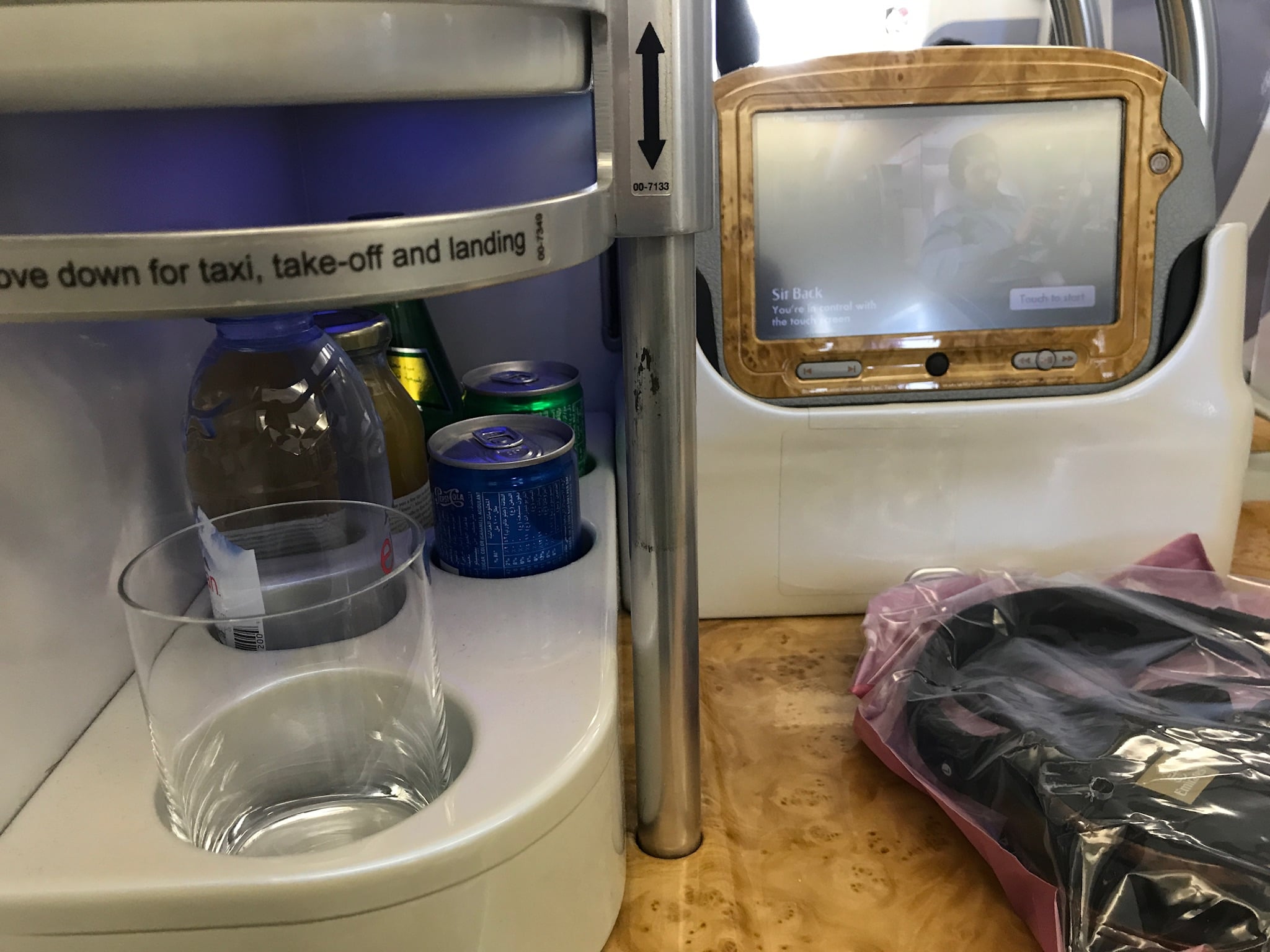 If, like me, you like to so several things at once, you'll appreciate the separate detachable small screen that lives by the mini bar. It allows you to select from the same offering as the big screen so at one point I was using my laptop, watching a movie and checking where were were in the world on three separate screens. Wait, four. I was obviously snapping away on my mobile phone too. Don't worry, there were plenty of international power outlets for me to charge my devices.
So aside from the super private experience you get when flying Emirates Business Class, thanks to the partitioned seating, now you know why everyone makes such a big deal about doing it. I for one, don't know how I'll ever go back.