Emirates Celebrates South India's Onam Festival
Emirates Goes to Extraordinary Lengths to Celebrate the South Indian Festival of Onam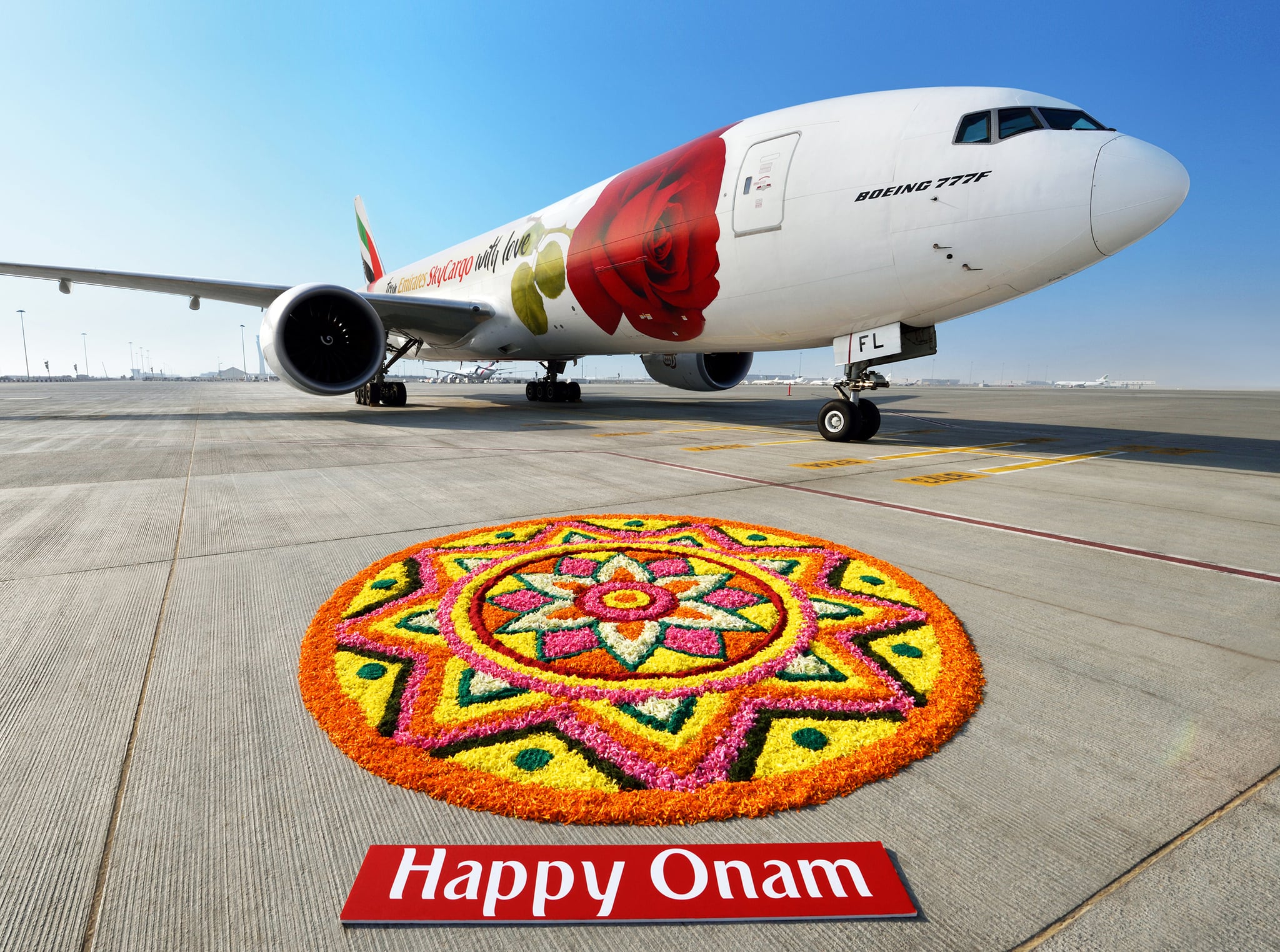 Over the lasts months, Emirates' rose embellished cargo plane has made more than 400 journeys and carried over 20,000 tonnes of flowers, perishables, cars, horses, pharmaceuticals and more. And on it's recent trip, Rosie (and the plane is aptly named), helped Keralites in the Middle East celebrate Onam. Bringing bananas, banana leaves, plus other fruits and veggies, the aircraft helped some of those over a million people in the region lay on an Onam Sadhya banquet.
The flowers are used to create Onam Pookalams, special floral arrangements which are part of the festivities.
In the first three weeks of this month, Emirates SkyCargo has brought approximately 2,200 tonnes of fruit and vegetables from India to the rest of the world, and 1,700 was to the Middle East.
Remember than next time you're in the supermarket aisles.
Image Source: Emirates