Emirates Increases Free Wi-Fi
Your Internet Addiction Is About to Get Worse Because Emirates Just Doubled Its Free Wi-Fi Offering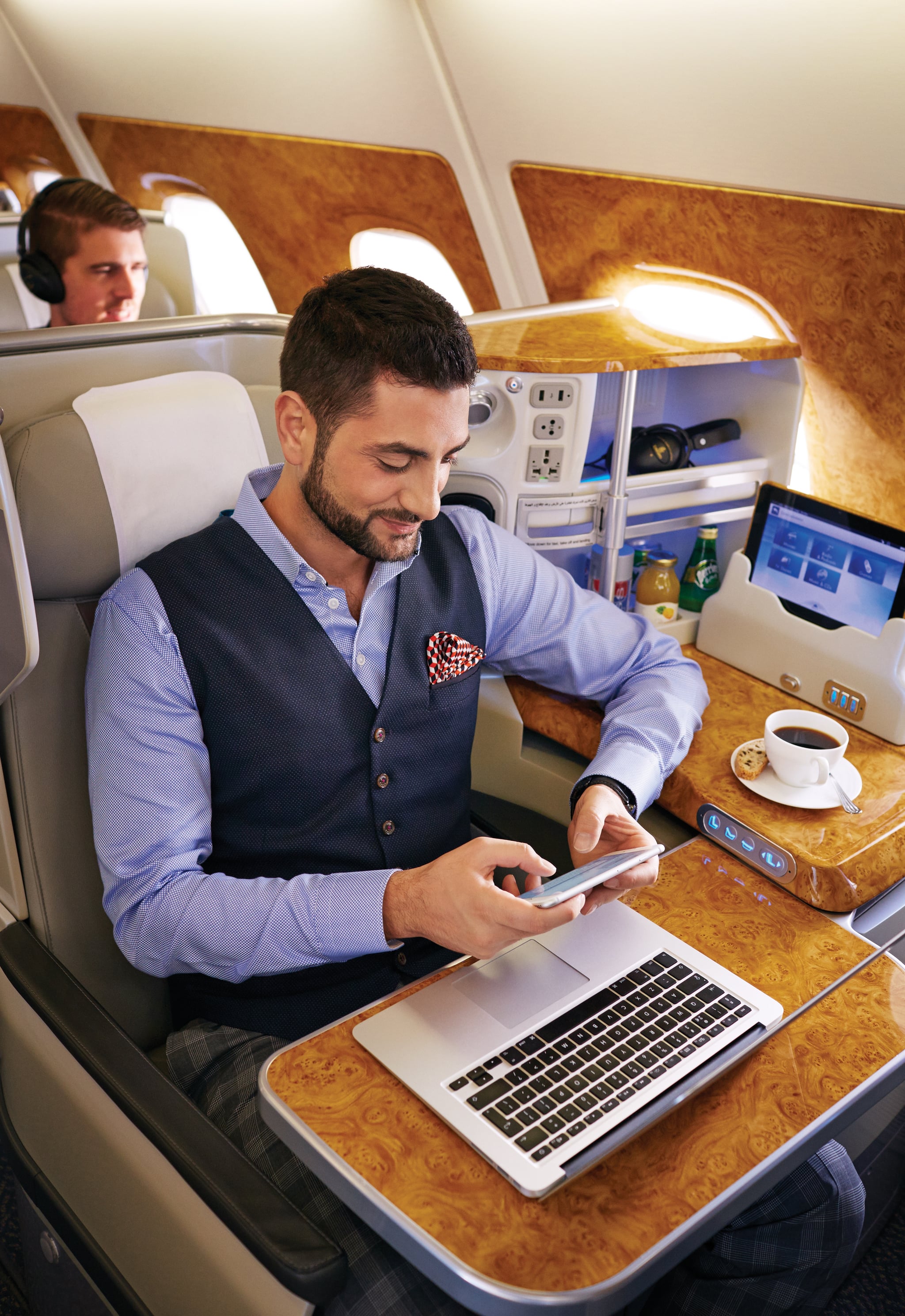 In this day and age where Wi-Fi is LIFE (seriously, how could be live without it), having to get on a plane and disconnect can be a challenge. But Emirates is making it a little less tough on us by increasing their free Wi-Fi offering, and thank goodness, because using the Internet in the air can be rather costly.
Emirates Skywards Gold and Platinum members will get unlimited free access no matter what cabin they're flying in, and any member of the program using First or Business class will get the same privilege too.
Those in Economy will get double the amount of free data usage (over two hours) than they're used to, that's 20MB! If you really need to stay in touch with the outside world, you can buy additional data in 150MB or 500MB blocks and the cost will depend on whether you're a Blue or Silver member of Emirates Skywards.
Flying with Emirates soon? Check out the price breakdown below.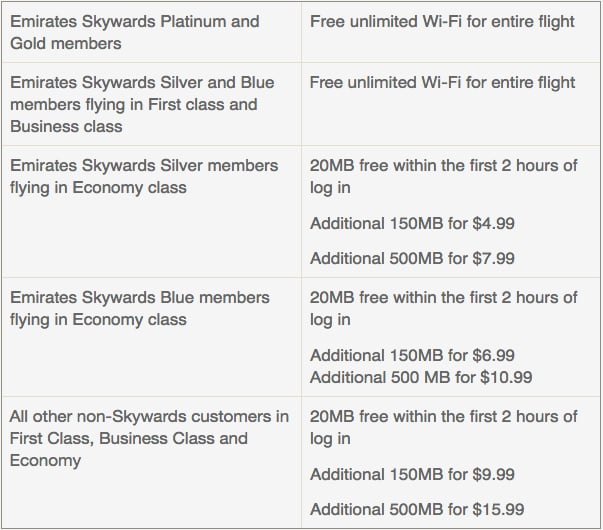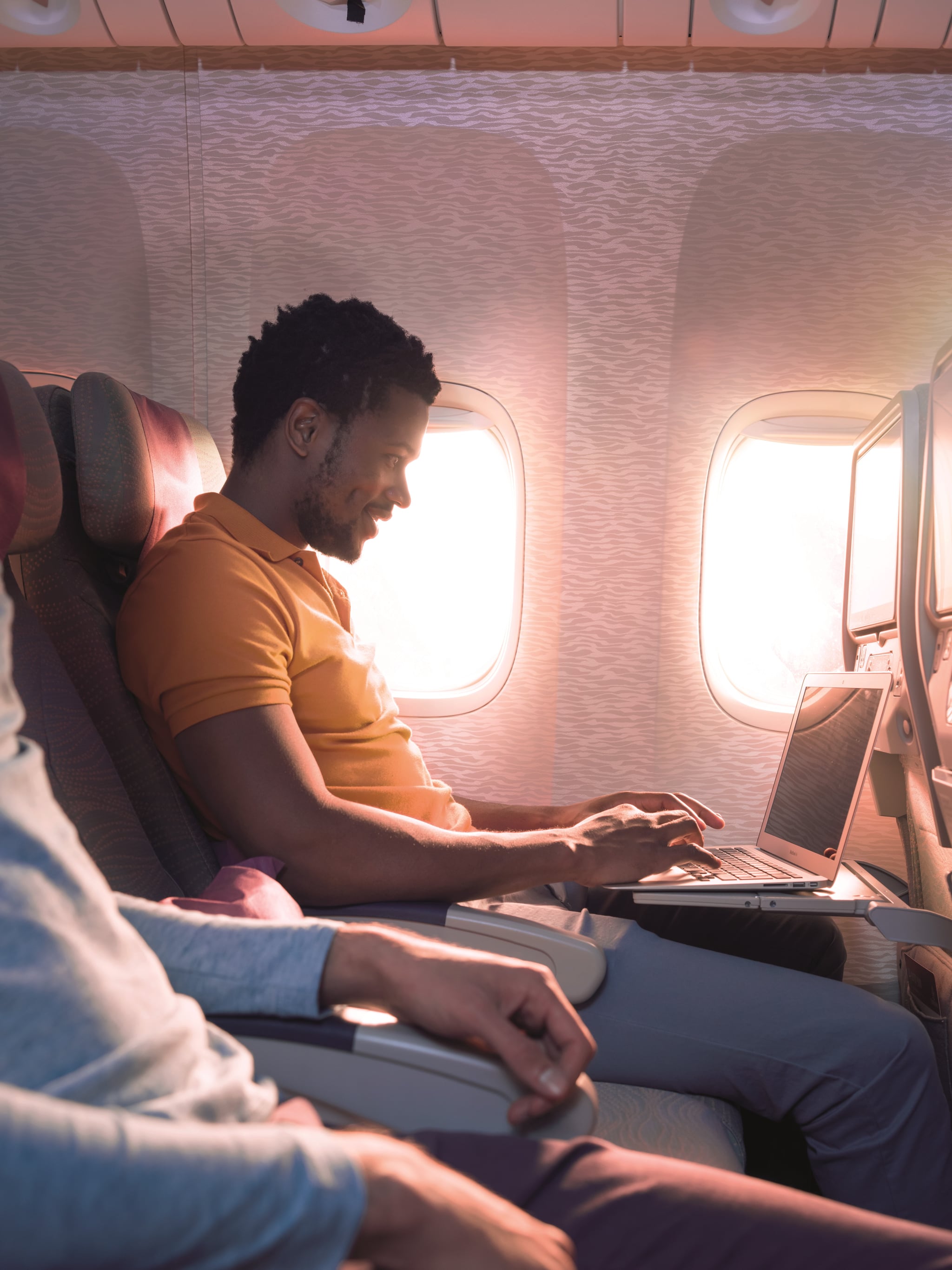 Image Source: Emirates