Emirates Overhauls Boeing 777
Emirates' New First Class Cabins Make You Feel Like You're in Space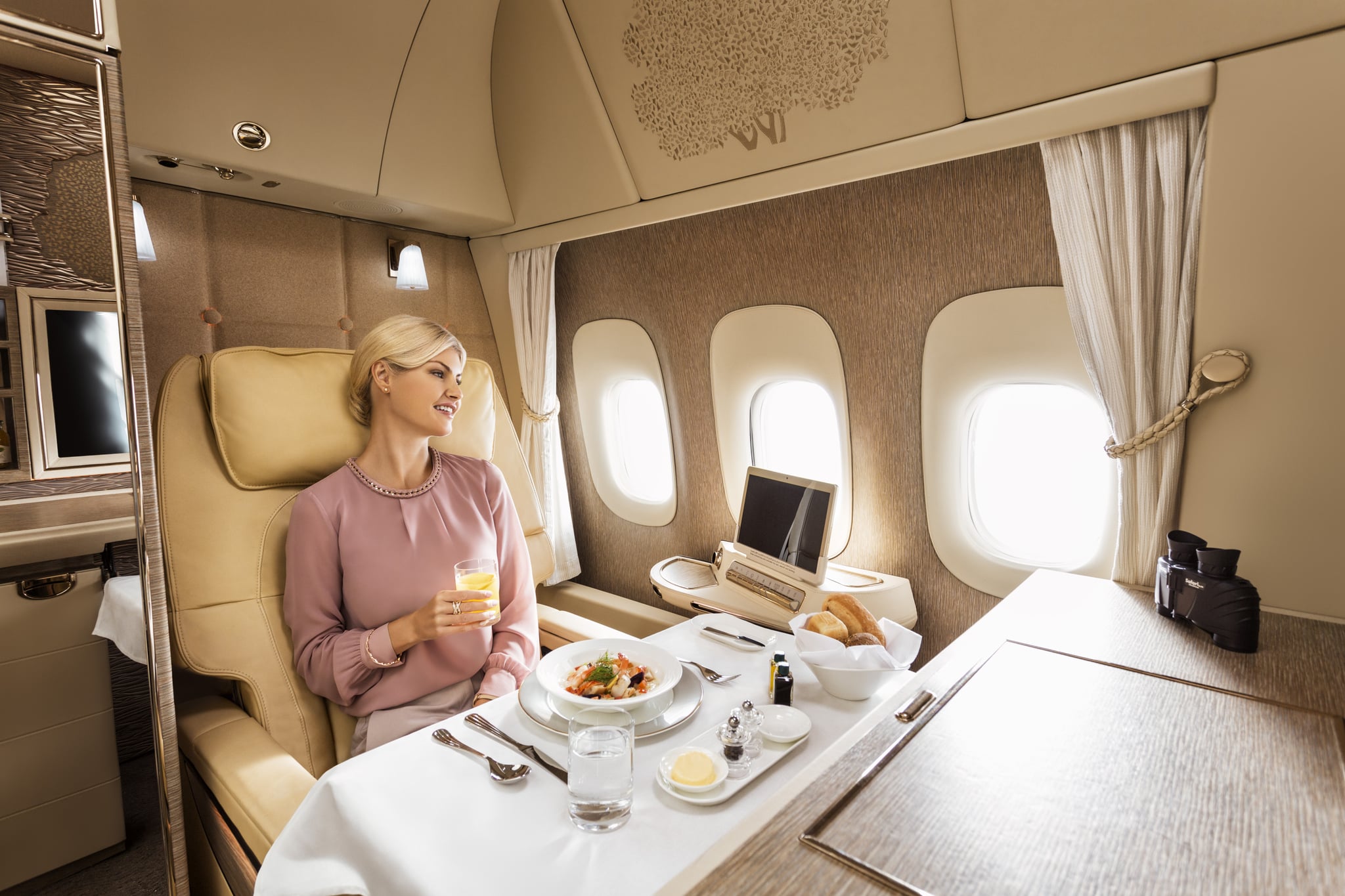 With Jennifer Aniston as an ambassador, there's always a lot of chat about Emirates' A380 planes. But a new overhaul of their Boeing 777s will make you want to fly to Geneva or Brussels ASAP. With the European destinations being the first places they'll roll out the revamp, it's worth booking First Class flights there purely to experience the spectacular journey.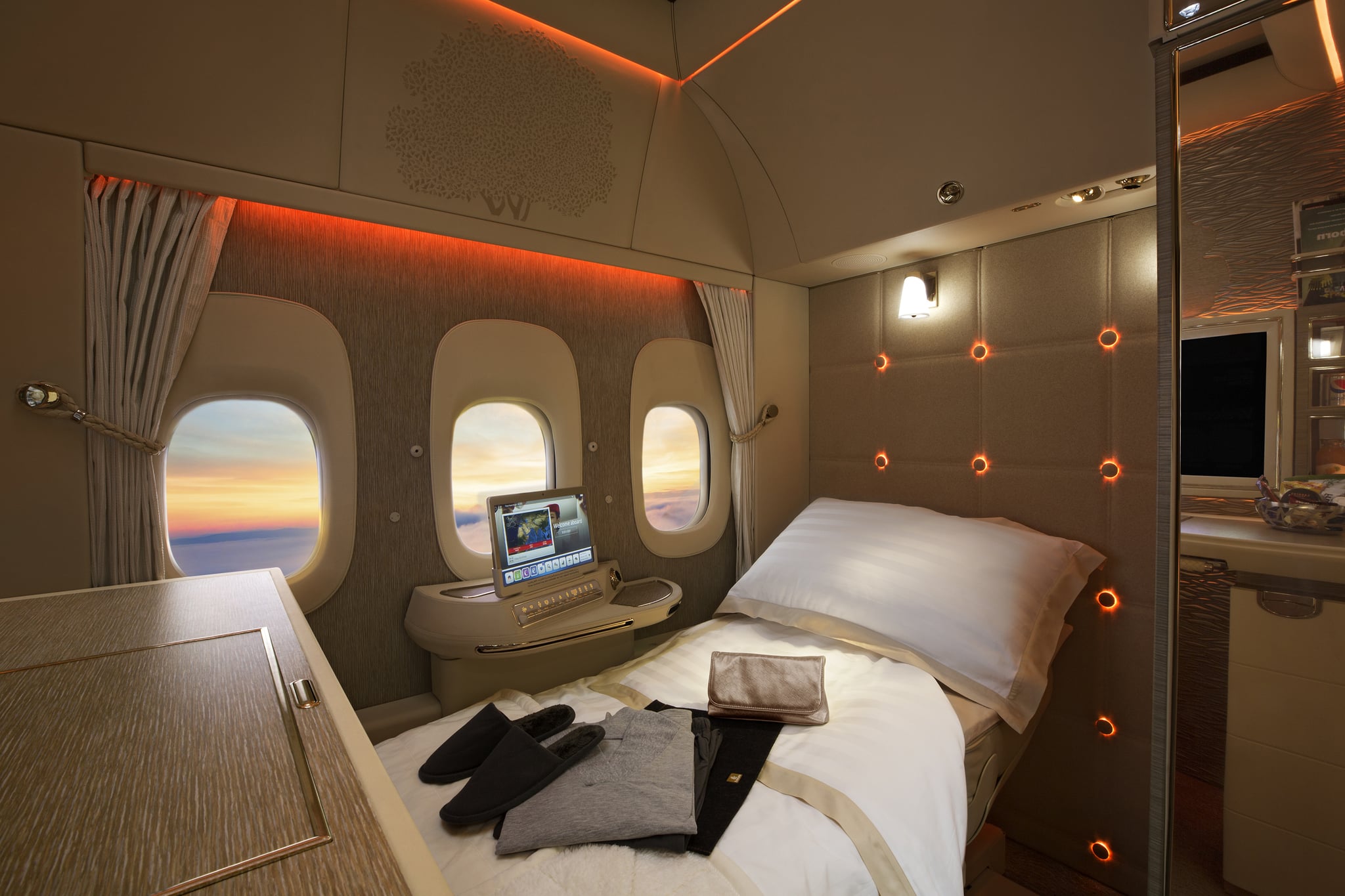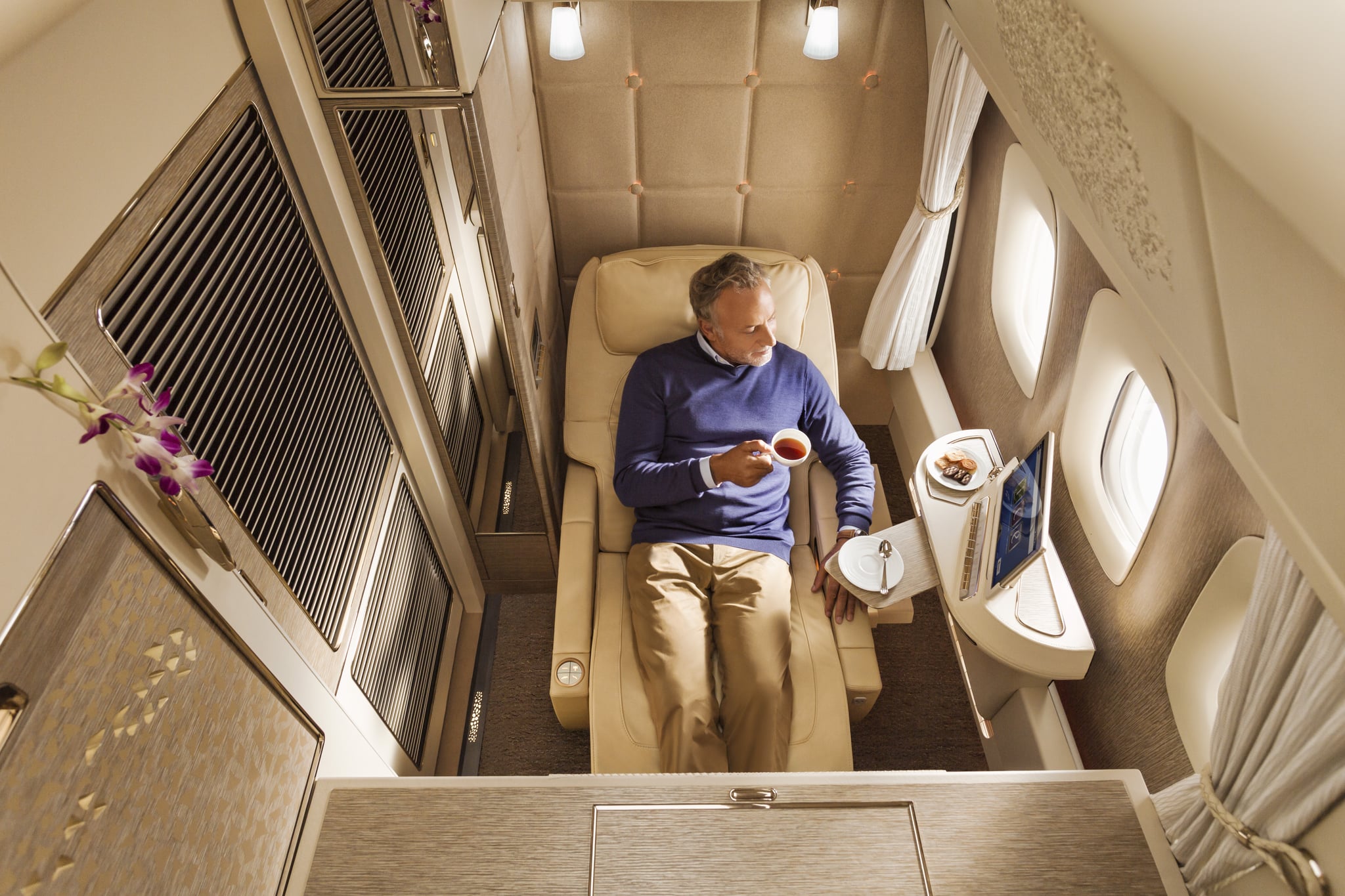 In a collaboration with Mercedes Benz S-Class, the car brand which whizzes First and Business Class passengers to and from the airport on behalf of the airline, they've completely redesigned their jets. One of the best features of flying on the highest priced ticket is the fact that the reclining seats are designed to make passengers feel "zero gravity" when the chair is in a flat bed position. The idea was inspired by NASA technology and the fresh-look cabins even have plenty of room (40 square feet) to walk around in, a service window so you don't have to necessarily interact when being served food and drink plus a video call button to speak to cabin crew. In fact, the whole cabin is floor-to-ceiling walled so offers the most privacy yet.
We already know that those traveling First get hydrating pajamas but this next element takes it to a new level; even those seated in the middle aisle can get a window view. Emirates has virtual windows that show the view outside using cameras, plus offer binoculars so you don't have to lean over into someone else's personal space to peer outside.
Additionally, there are full-length cupboards for hanging clothes, dine-on-demand service, a top notch technology system and a gray, cream and champagne color scheme with Ghaf tree motifs on the cabins.
Business travelers will notice seats have a fresh diamond stitch leather design with ergonomic head rests, and the Economy cabin has gone gray and blue.
Very cool!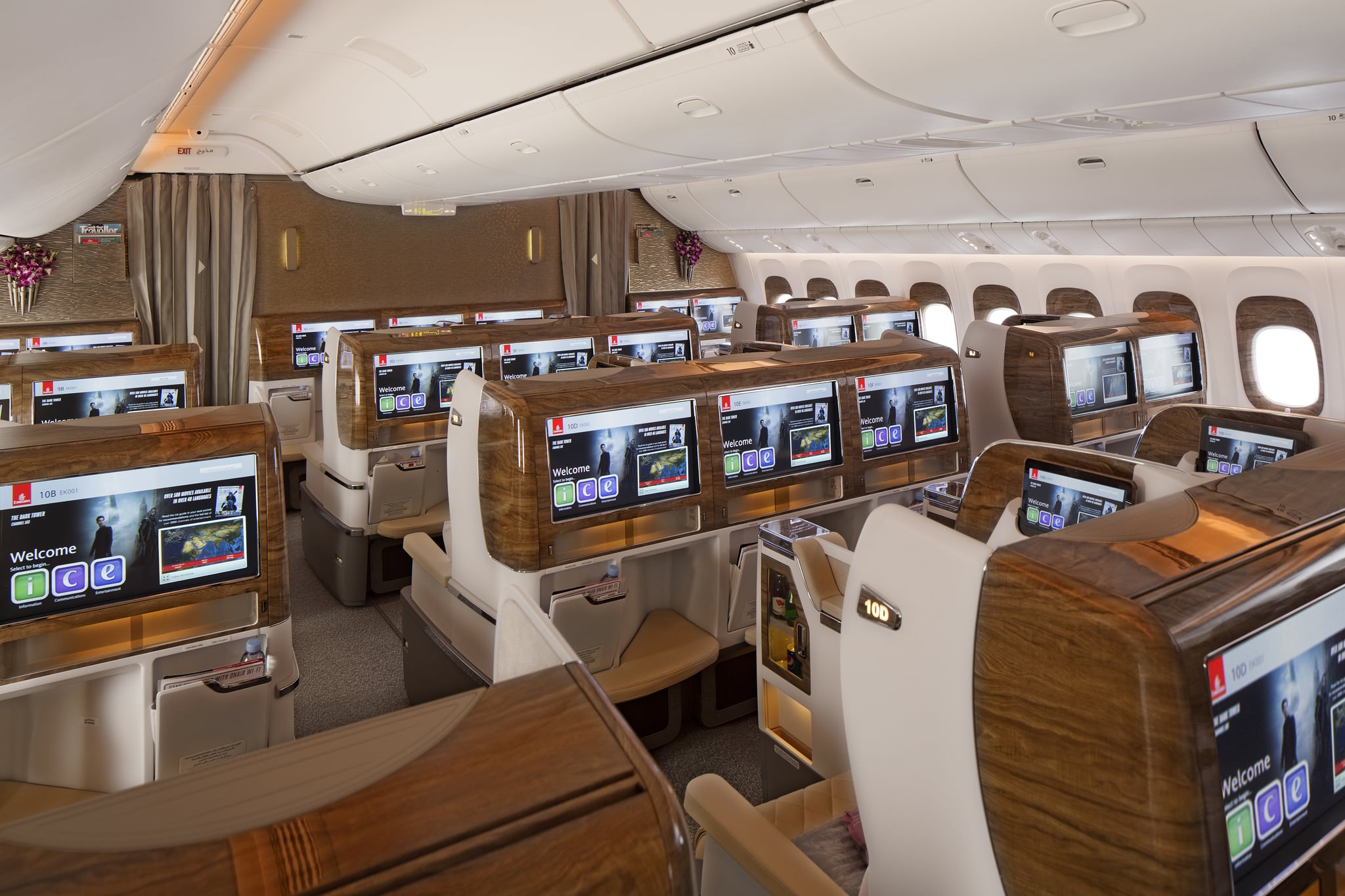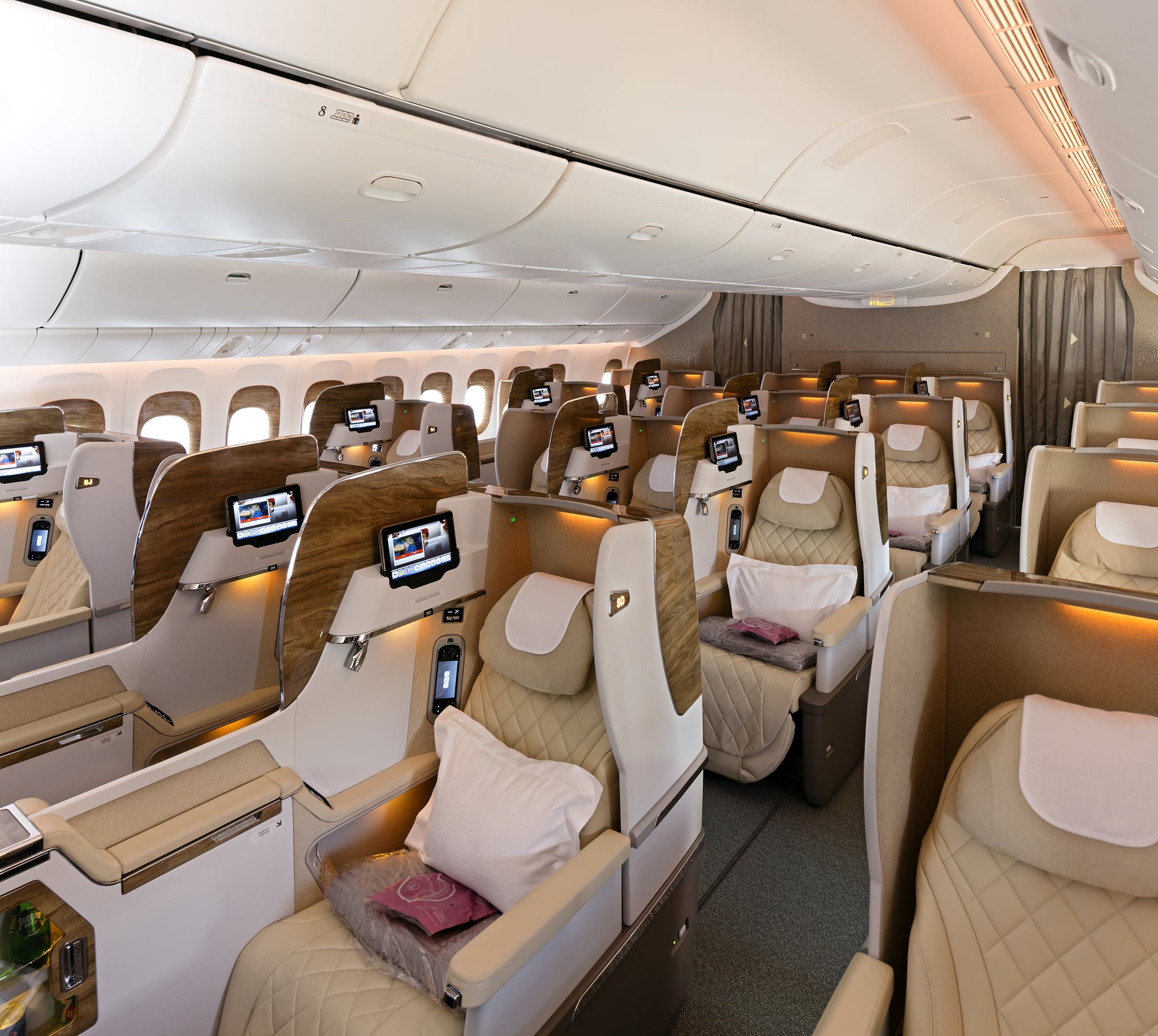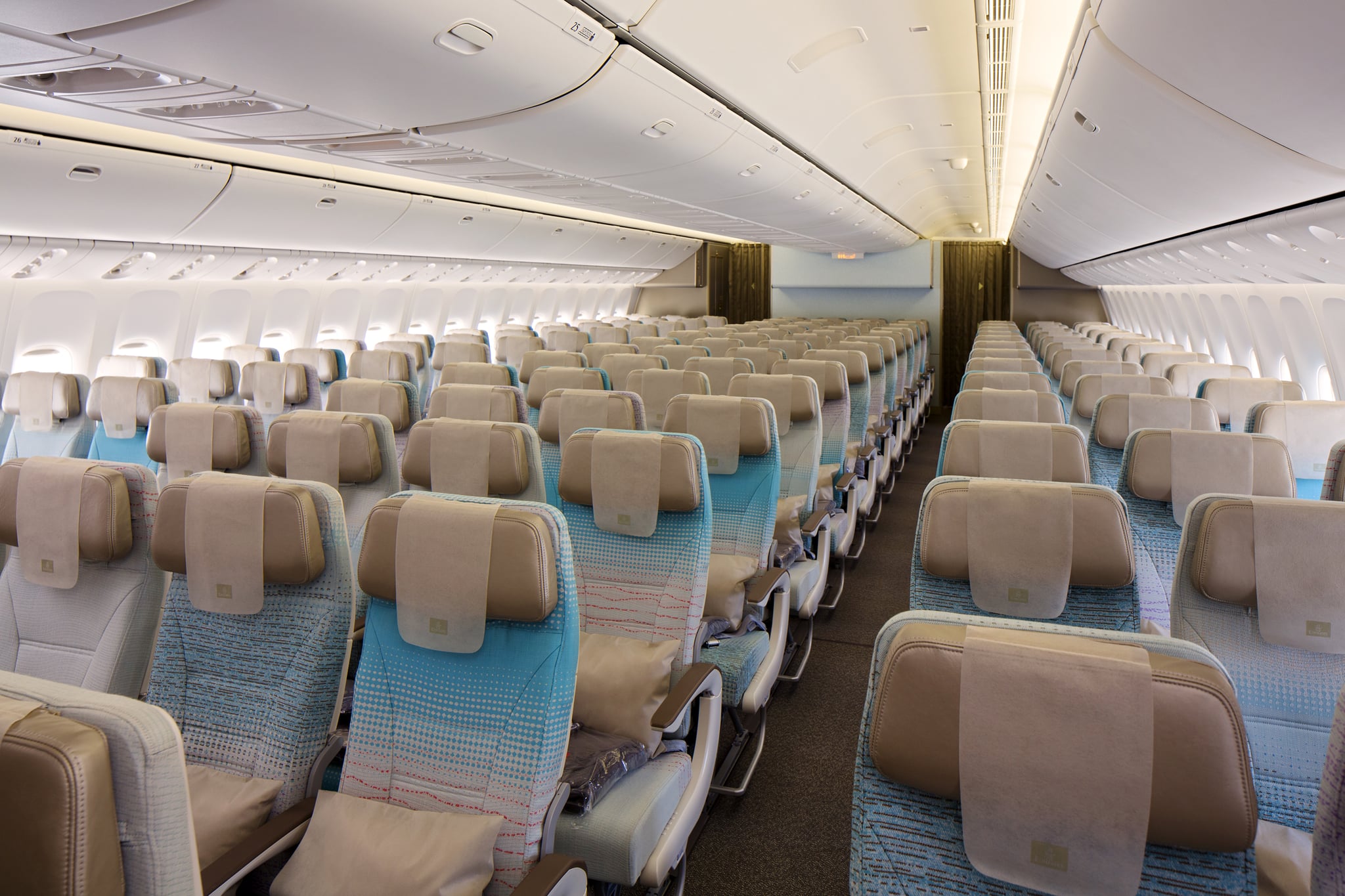 Image Source: Emirates