Etisalat Adds AeroMobile In-Flight to Business Roaming Packs
Etisalat Just Added In-Flight Coverage to Their Roaming Packages and We Don't Know What to Think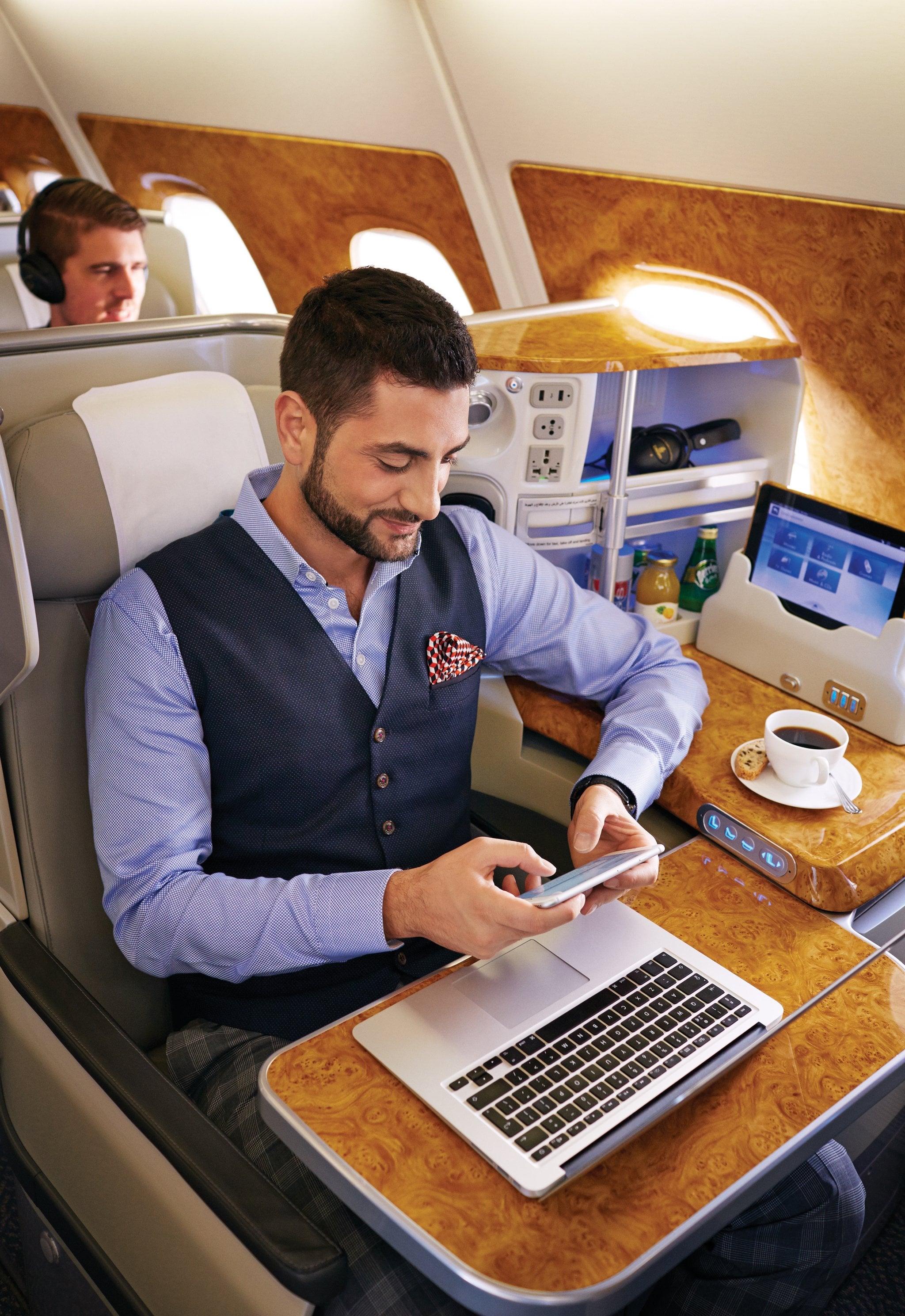 We don't know whether this is good news or bad news, deepening on what kind of flyer you are… but Etisalat is making sure people can stay connected at all times, like ALL TIMES. The UAE mobile phone network provider has added AeroMobile to all of their business roaming packages, so not only will you be able to keep chatting to people back home while abroad, but you can do it while you're in the air too.
Whether you need to respond to emails, or talk on the phone, it means avoiding the extortionate prices some airlines charge to use their phones or Wi-Fi packages.
At the moment, Etisalat covers 120 countries while abroad, so chances are, you'd be able to get back to business once you've landed. While it's great news for those who prefer to smash their goals ASAP, it might be annoying for someone sitting near a chatty traveler, who just wants a peaceful journey and plenty of rest.
Let us know what you think in the comments.
Image Source: Emirates