Etisalat Commercial Warns Against Using Phone While Driving
This Commercial Warns People Against Texting and Driving in the Best Way
While tens of thousands of fines each year are issued against people using their phones at the wheel in the UAE, it still isn't enough to deter drivers from sneaking a quick selfie apparently.
But this new commercial from mobile network provider Etisalat could finally hit home. The clip followers two men and two women who are distracted on their car journeys by the urge to take pictures and send messages.
The ad shows them almost colliding with other vehicles, crashing into a flower stall and ruining the work of a road-laying team.
Although no one is hurt, the commercial which comes with a warning to "Drive with a smile and don't use your mobile", captured the attention of some the 1.3million viewers so far.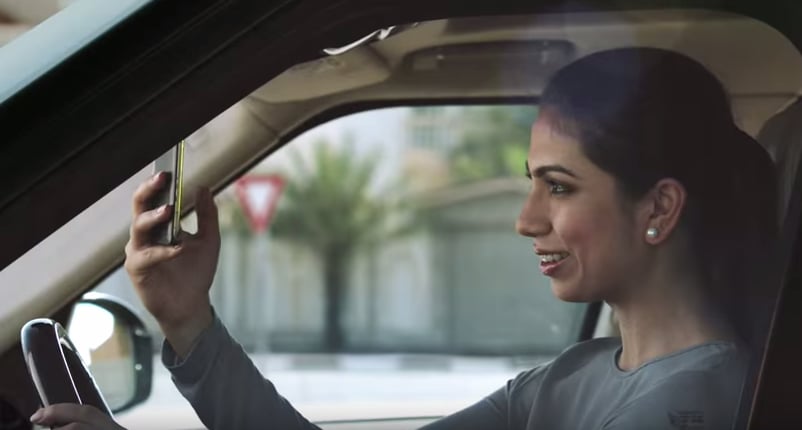 "This is so true..... If I had a penny for everytime I almost made an accident due to the phone…" Youtube user luccifer Merk commented.
LOUI J added: "you know i've never clicked on an ad or even continued past the 5 second mark but this one is different." While happyman4fun shared: "Best Etisalat Commercial ever :)."
Maybe you'll think twice the next time you want to add to your Snapchat story while driving.
Image Source: YouTube user EtisalatUAE