Expo 2020 Construction
Construction Has Finally Started on the UAE Pavilion Site For Expo 2020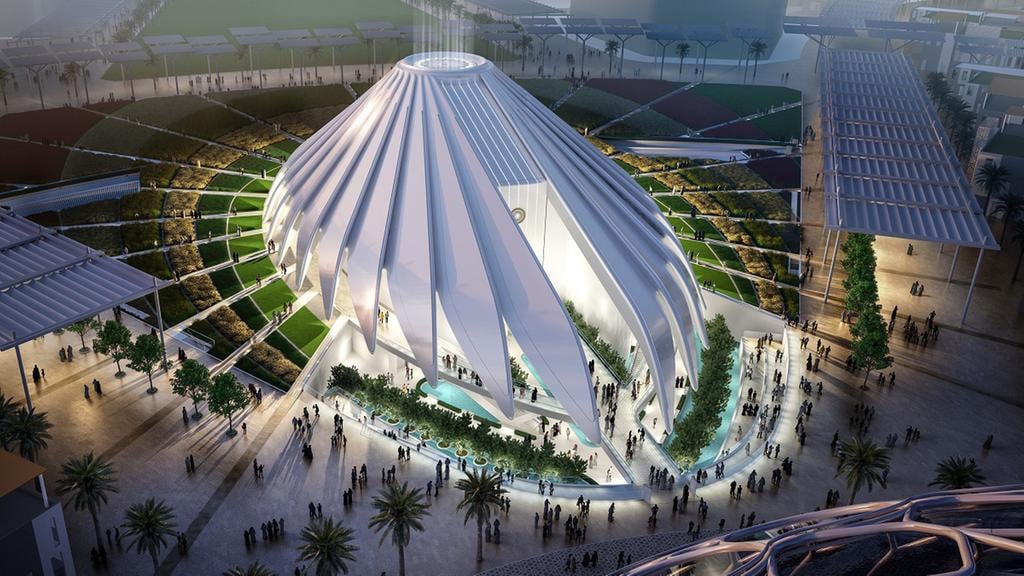 As we quickly approach 2018, the UAE is increasing efforts to get everything ready for Expo 2020, which Dubai will host in exactly two years.
Plans and projects have been in the works for months, and now ground has finally broken for the UAE Pavilion at the Expo 2020's official site.
Sheikh Ahmed bin Saeed Al Maktoum, Chairman of the Expo 2020 Dubai Higher Committee and Chief Executive of Emirates Airline and Group, prepared the foundation for the site on Sunday, and hosted the official kick-off ceremony.
"The UAE pavilion will undoubtedly be one of the most prominent attractions of Expo 2020, drawing in many millions to witness its futuristic design. It will be a wonderful opportunity to share our Emirati culture and achievements while showcasing our ambitious vision for the future," he said.
"The Pavilion will be an architectural marvel that all seven Emirates can rightly take pride in, both now at the ground-breaking stage, during Expo, and in legacy when it will become a lasting icon of our nation."
Though the design of the new site is futuristic, and the Expo will highlight the UAE's plans to remain leaders in terms of regional progress as well as global technology, the Pavilion also pays homage to the country's past.
Speaking at the groundbreaking, Dr Sultan Ahmed Al Jaber, Minister of State and Chairman of the National Media Council (NMC), said "the UAE Pavilion is a prominent landmark at the Expo 2020 Dubai; it represents the host country and will be the main attraction for millions of visitors from all around the world."
"The pavilion showcases the history of the UAE, which stretches over thousands of years, and tells the story of our wise leaders, their vision and their achievements that have transformed the UAE into an international role model. At the same time, the structure will introduce visitors to the UAE's ambitious aspirations for the future, all the way to 2071."
Get ready for even more new sites and exciting projects as we inch closer to 2020!
Image Source: WAM